Morgan House
Introduction
The Morgan House, built in 1890 by local teacher and lawyer James F. Morgan, is one of thousands of houses built during the 1890s and early 1900s using designs found in catalogs published by architect George Franklin Barber. The self-taught architect began his career in DeKalb, IL in the late 18880s before moving to Knoxville in 1890 where he provided designs via mail-order and published several catalogs and magazines with numerous designs and guides. Houses inspired by his work could be found all throughout the U.S. as well as Europe, Africa, and Asia. The Morgan House design could be found in his breakthrough work, The Cottage Souvenir No. 2, published in 1891.
Images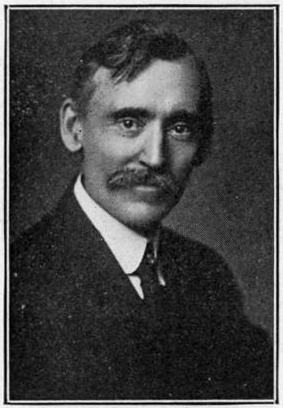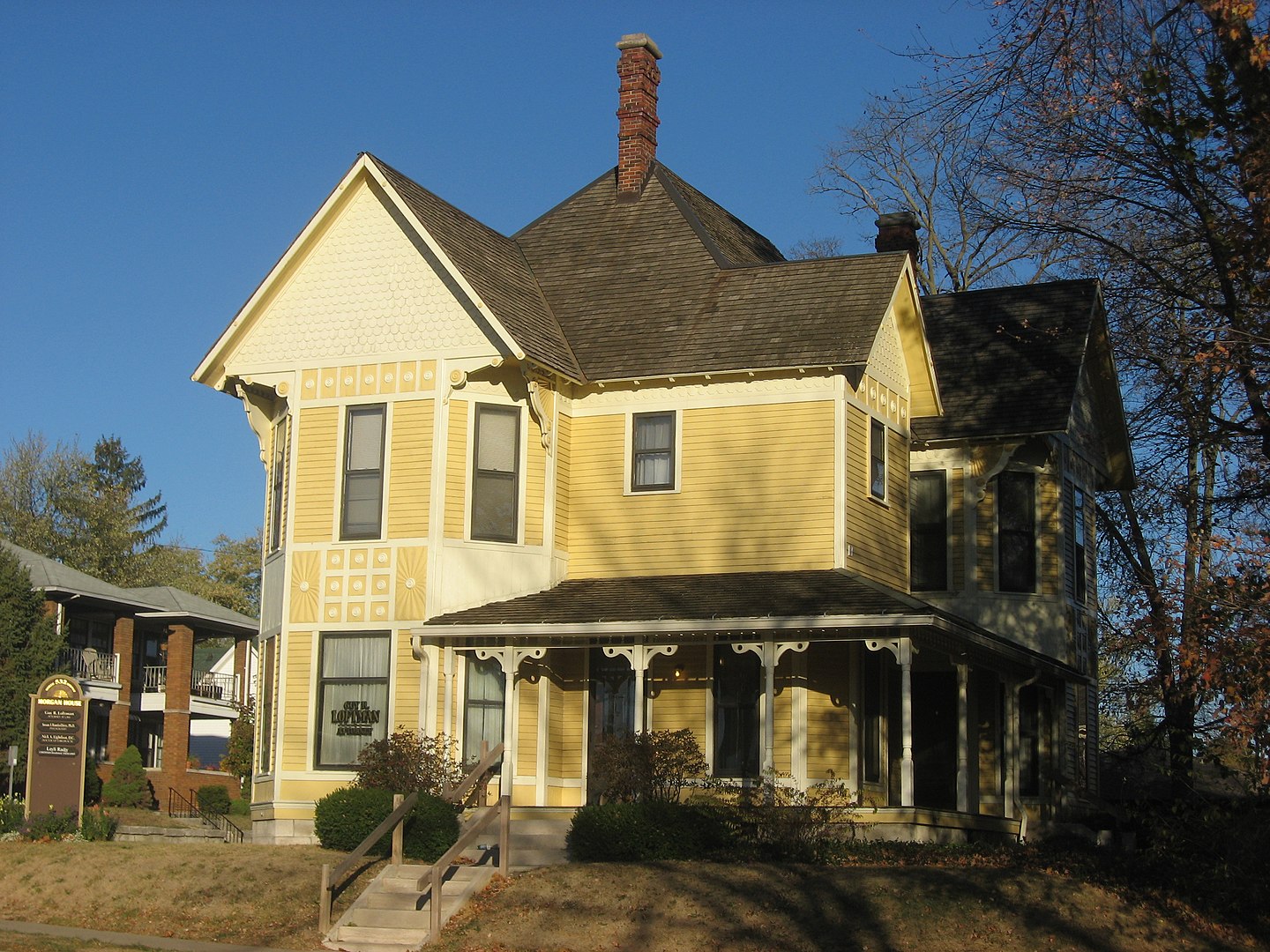 Morgan House prior to its 1980s renovation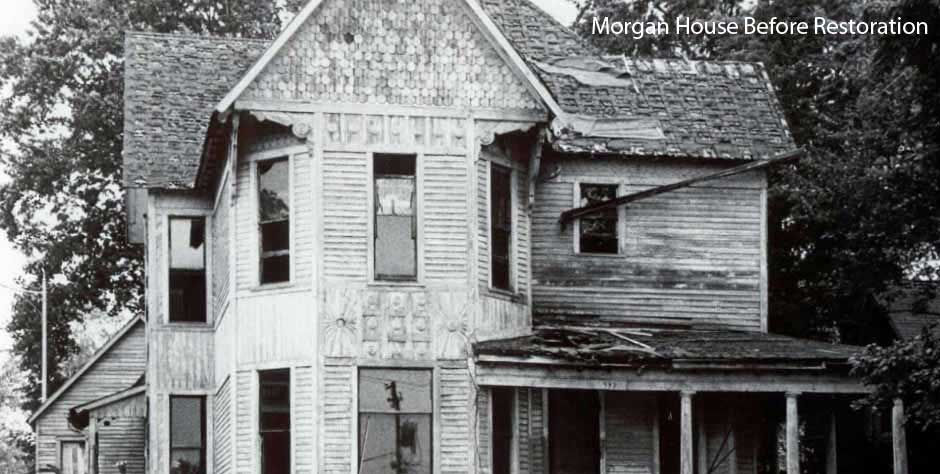 Backstory and Context
The Morgan House is a modified version of Queen Anne architecture, a style that grew popular around the turn of the twentieth century. Constructed in 1890 by local teacher and lawyer James F. Morgan, the design came from a plan found in architect George Franklin Barber's architectural-design catalog. His catalog, mail-order blueprints, and magazines with designs inspired numerous residential building projects of that era; his Knoxville firm published more than 800 designs and sold approximately 20,000 sets of plans to clients worldwide. 
Born in DeKalb, Illinois, in 1854, George F. Barber (1854 - 1915) grew up on a Kansas farm headed by his sister Olive and her husband, William Barrett. He ended up in Kansas when his mother moved to Fort Scott after his father's early death around 1860. Barber spent his early days working on the farm and attending school periodically. As he grew older, he studied construction and design books on his own. By 1880, Barber was married and working as a house carpenter, but then he moved back to DeKalb, IL, in 1884 and started his career as an architect. In DeKalb, Barber designed homes for his brother's construction company, including the Congregational Church, which still stands in DeKalb. Barber published The Cottage Souvenir about 1887, his first architectural design book in 1887, which included eighteen house designs. 
In 1888, Barber moved his wife and child to Knoxville, Tennessee, where he developed into one of the nation's most successful architects, mainly through his mail-order blueprint business, architectural catalogs, and monthly magazine. In 1890, Barber garnered national acclaim for his book: The Cottage Souvenir No. 2, A Repository of Artistic Cottage Architecture and Miscellaneous Designs, which included fifty-nine designs and photographs of completed houses. One of the designs, number 41, served as the basis for the Morgan House, although modified to suit the builder's tastes. 
By 1900 Barber's firm employed thirty draftsmen and twenty secretaries, and it served clients throughout the country and South Africa, Europe, Japan, and China. Barber published nine catalogs and a monthly magazine, American Homes, A Journal Devoted to Planning, Building, and Beautifying the Home (1895 to 1902). During nearly two decades, the firm produced over 800 designs and sold roughly 20,000 sets of plans. His firm's success was aided in part by a scarcity of local architects. Barber's business catered mainly to the rising middle class of the late nineteenth century —bankers, professionals, and farmers — as well as wealthy industrialists. 
In 1908 the mail-order business ceased because the firm dedicated its work to construction projects near Knoxville. Barber remained in Knoxville until he passed away in 1915. However, homes such as the Morgan House stand as a monument to his influence. 
Sources
Barber, George Franklin. The Cottage Souvenir No. 2: Containing One Hundred and Twenty Original Designs in Cottage and Detail Architecture. Knoxville: S. B. Newmann & Company, printers, 1891.
Little, M. Ruth. "Barber, George F. (1854-1915)." North Carolina Architects & Builders: A Biographical Dictionary. North Carolina State University Libraries. 2009. https://ncarchitects.lib.ncsu.edu/people/P000234. 
Miller, Rosemary. "Nomination Form: Morgan House." National Register of Historic Places. nps.gov. 1983. https://npgallery.nps.gov/GetAsset/368d8bbc-4ab6-46ac-8319-9009bca39d37. 
Image Sources
By American Illustrating Company - Greater Knoxville Illustrated, ca. 1910, Public Domain, https://commons.wikimedia.org/w/index.php?curid=24739800

By Nyttend - Own work, Public Domain, https://commons.wikimedia.org/w/index.php?curid=11944660

Bloomington Restorations, INC. http://bloomingtonrestorations.org/about-us/endangered-historic-properties-program/morgan-house-after-restoration/

Additional Information