Peters Block
Introduction
The Peters Block originated as a hotel. The first two stories were constructed in 1849 and the three additional stories were added in 1855. The present facade dates to 1913 and is completed in the Arts and Crafts style.
Images
Pictured left to right: Ryan Building, Peters Block, and the London Hotel.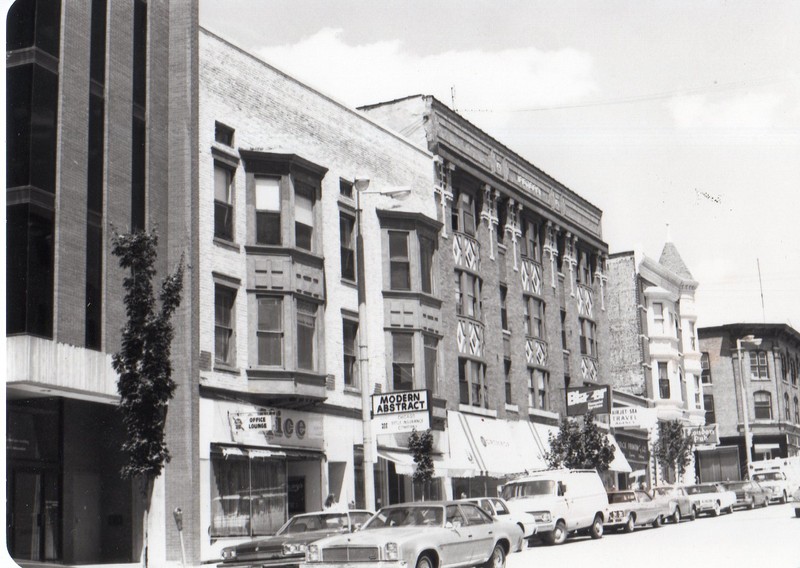 Pictured right to left: the London Hotel, Peters Block("hardware" sign), and Ryan Building.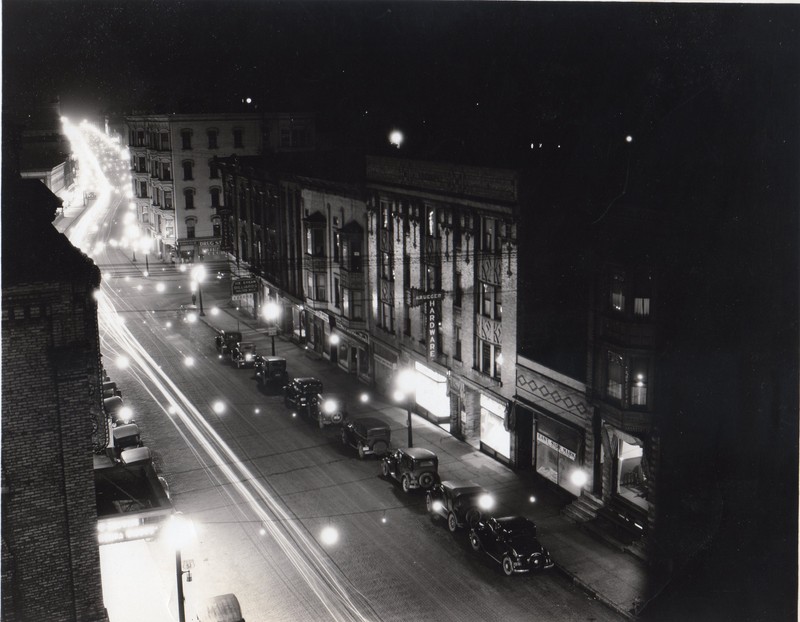 Backstory and Context
The Arts and Craft style was popular in the United States and the United Kingdom in the early 20th century. It was a design in response to the ever growing Industrialism and machine made items. Architects created these structures with local materials and strove to work the environment into the design. Common features included asymmetry and low pitched roofs.