Crampton Hall
Introduction
Crampton Hall is located on the Illinois College campus. It is one the oldest dormitory building in Illinois. Construction began in 1873 and was finished in 1874. It was named for Rufus Crampton, a professor and acting president from 1877-1881. The building had been in use since its construction, except in 2011 when the building was renovated, until the 2017-2018 academic year.
Images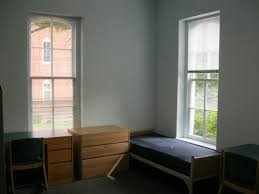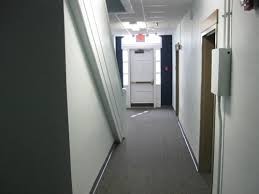 Crampton Hall Present Day.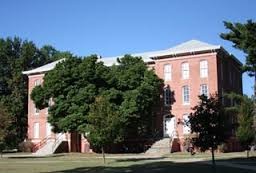 Crampton Hall before Renovations.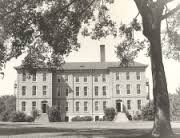 Backstory and Context
Early IC History

Crampton hall is named after Rufus C. Crampton. He was born in Farmington, Connecticut in 1828. He taught in his native town for one year after graduation from Yale College in 1851. In 1854 he accepted an appointment with Illinois College and became a professor of Mathematics and Astronomy. In the 1880s Illinois College suffered finacial hardships. Crampton was able to secure funding to keep the college running. He continued to do excellent service at Illinois College until he was overcome by sickness. In 1870 he assumed the financial management of Illinois College. He was the acting president of IC from 1877-1881. He passed away in Jacksonville on June 13th, 1888 at the age of 60 (Hochstadt, 2016).
Crampton's earliest residents included 1881 graduate William Jennings Bryan, a three time presidential candidate. Crampton hall has supplied space for science labs as well as a small gymnasium. Since Illinois College was first for men, it used to be an all male dorm. The first women were included in the 1940's.
Construction on Crampton Hall began in 1873 and was completed in 1874. It was most recently renovated in 2011 by River City Design Group. It is a 3 story building consisting of 10,400 square feet ("Illinois College- Crampton Hall Renovation"). The foundation and walls consists of brick and the roof is asphalt shingles. It offers traditional-style living for 47 students. Exterior entry stairs have been restored and security and weather vestibules have also been added to each entry. The historic stairs were rebuilt in conformance with the Americans with Disability Act and were maintained in their historic location. Crampton Hall was the oldest building in continuous use as a college residence hall in the state of Illinois ("Crampton Hall"). It is no longer being used for permanent residence as of the 2017-2018 school year.
IC Ghost Stories
Crampton Hall has seen many students pass through its rooms within its 144 years of existence. Some of these students have reported strange events that occurred while they were living in the building. One account claims a man was found after a party who appeared to have hanged himself, but the way in which he was hanged hinted that he could not have done it on his own. However, there is no official documentation of such an event. In another story, a student awoke one night to find a man staring in his direction. Moments later, the man disappeared after walking through the student's closet (Taylor and Horton).
Sources
"Crampton Hall." Historic Campus Architecture Project. 2016. http://hcap.artstor.org/cgi-bin/library?a=d&d=p846.

Hochstadt, Steven. "Jacksonville Characters." Illinois College. Last modified September 2016. http://www.ic.edu/default.aspxRelID=635649&issearch=crampton#item638084.

"Housing Issues." Illinois College, accessed October, 1 2017. http://www.ic.edu/Customized/pl oads/mpHousing_Issues.pdf

"Illinois College - Crampton Hall Renovation." River City Design Construction. Accessed October 27, 2017.

Taylor, Troy and L.T. Horton. Haunted Jacksonville. Decatur: Whitechapel Press, 2014.


Additional Information