Mullenix and Hamilton's Mural
Introduction
Mullenix and Hamilton's started in 1913 when Robert Mullenix and Lloyd "Doc" Hamilton opened their first stand on East State Street. The incredibly popular confectionery stands were known for bringing people together and making events an even more enjoyable time. The stands were well-known for selling sodas, refreshments, chewing gum, and candy. Hamilton's underwent a transformation from stands, to a restaurant, and now the legacy continues as the Hamilton's Catering Co.
Images
Robert Mullenix and Lloyd Hamilton started their popular confections stands in 1913. They unified the community with sweet treats, and that legacy lives on through Hamilton's Catering Co. The mural was painted by Francisco Vargas in 2006.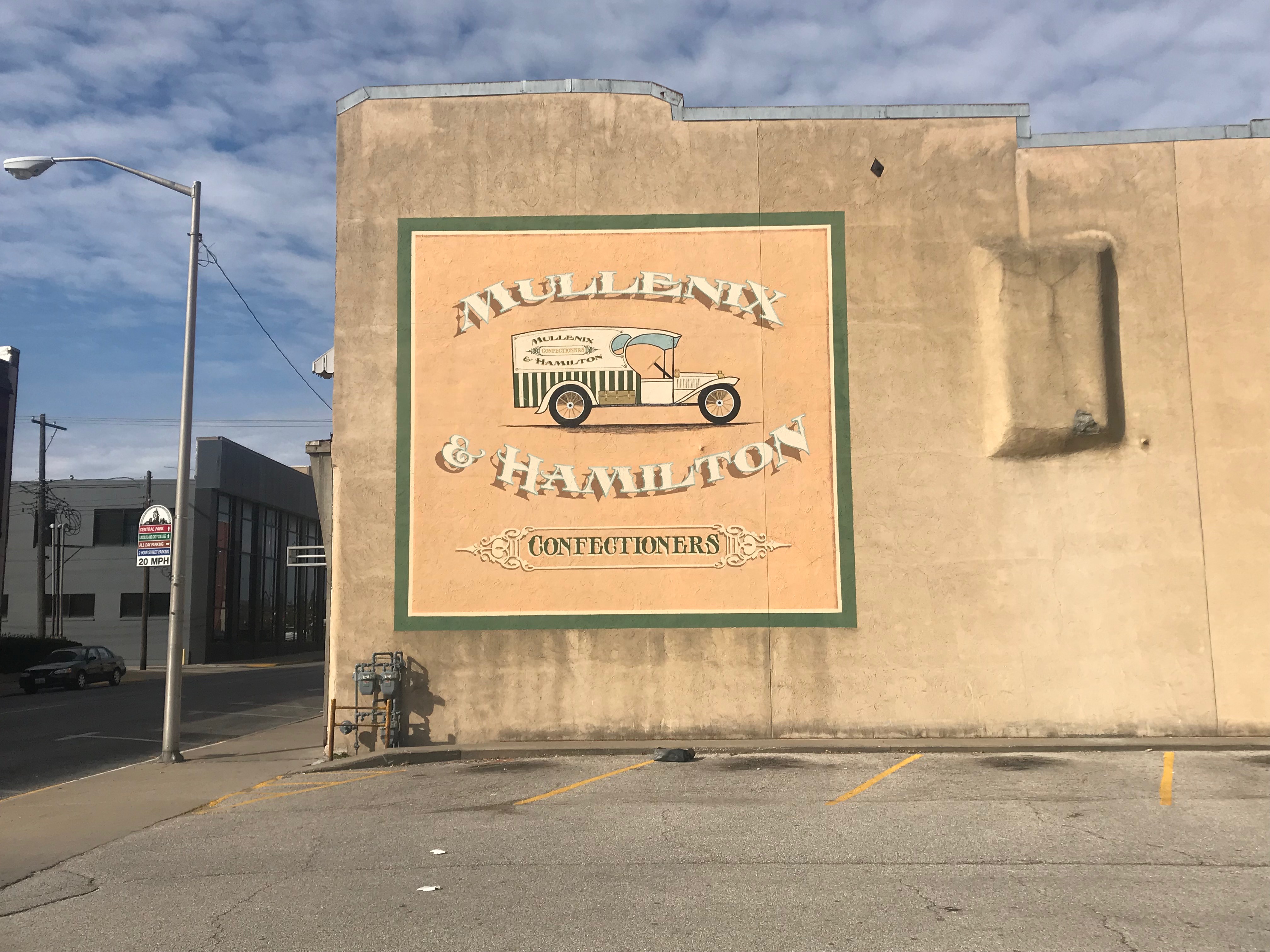 Backstory and Context
Francisco Vargas, the artist behind the Mullenix and Hamilton's mural, demonstrates the homely feeling behind the original confectionery stands that Robert Mullenix and Lloyd "Doc" Hamilton started.
Mullenix and Hamilton began their famous confectionery stands business in 1913, and its location for the first stand was East State Street. Hamilton's stands were known to supply local social events with a variety of different confections that made the events livelier and more joyful. The stands were primarily known for selling soda and other refreshments, but they also sold chewing gum and candy.
Hamilton's made accessing customers' favorite confections easier by having a "big stand" which was a wood-frame building with a screen where customers could order whatever they wanted. Hamilton's confections stands were quite popular throughout Nichols Park, but Hamilton decided to expand his business outside of confections stands.
In addition to running the very popular confection stands, Hamilton opened a restaurant which was also located on East State Street. However, in the early 1970's, the family's restaurant closed down and became a catering business. Today, Hamilton's Catering Inc. is still in operation and resides on North East Street in Jacksonville.
Hamilton's original vision for their confectionery stands brings people together to bond over some sweet treats and to have those treats bring them more joy while they're with friends. Hamilton's Catering Co. is down the street from the Hamilton's mural, and you can feel that original vision come back to life through the service that they provide at a wide variety of social events.
Sources
Olson, Greg. "The Way We Were: Music Was Summer's Real Thing," My Journal Courier, published August 22nd, 2005. Accessed October 01, 2017. http://www.myjournalcourier.com/news/112962/the-way-we-were-music-was-summers-real-thing
Additional Information