Titche–Goettinger Building
Introduction
Built in 1928, the former Titche–Goettinger department store building is historically significant for its architecture, its contribution to the city's economic development, and its association with its Jewish owners Edward Titche and Max Goettinger. Architect George L. Dahl designed the building in the Italian Renaissance style. Today, the building features apartments, commercial and restaurant space, and a portion is used by the University of North Texas. It was added to the National Register of Historic Places in 1996.
Images
The Titche–Goettinger Building was built in 1928.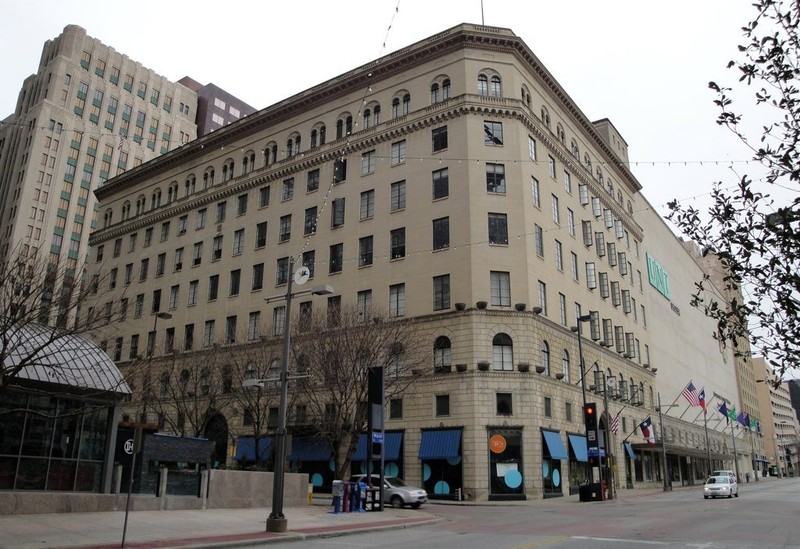 Backstory and Context
One of the Dallas' first large department stores, its construction represented the prosperity of the booming retail sector—specifically, the success of the department store as an economic force—of the early 20th century. In terms of the building's association with the local Jewish community, Titche and Goettinger belonged to a group of Jewish businessmen who were active in the city's cultural, political, and economic life. They contributed to charities and cultural institutions and were often the largest bank depositors (and sat on boards of local banks). As such, the two men represent the important contributions the Jewish community made to Dallas during that period. They founded the store in 1902.
Sources
Singleton, Kate. "Titche–Goettinger Building." National Park Service - National Register of Historic Places Nomination Form. May 24, 1996. https://atlas.thc.state.tx.us/NR/pdfs/96000586/96000586.pdf.

Photo: Wikimedia Commons https://en.wikipedia.org/wiki/Titche%E2%80%93Goettinger_Building#/media/File:Titche-Goettinger_Building.jpg

Additional Information