Magnolia Hotel
Introduction
The Magnolia Hotel, formerly the Magnolia Petroleum Building, is one of Dallas' most iconic buildings. It was built in 1922 in the Beaux-Arts style with the company's logo, the famous winged horse "Pegasus", featured at the top. When Mobil Oil merged with Magnolia Petroleum the logo was retained. The Pegasus, which could rotate, quickly became a Dallas landmark. After several years, the condition of the original Pegasus deteriorated and eventually, it was unable to rotate. In 1999, the current Pegasus replaced the original and was officially lit on January 1st, 2000. The building was listed on the National Register of Historic Places in 1978.
Images
Magnolia Building, downtown Dallas. Built in 1922, this 400-foot high, 29-story building was the first high rise in the United States to have air conditioning and the city's first skyscraper.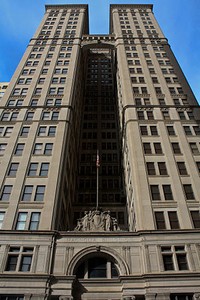 "Pegasus" on the roof of the Magnolia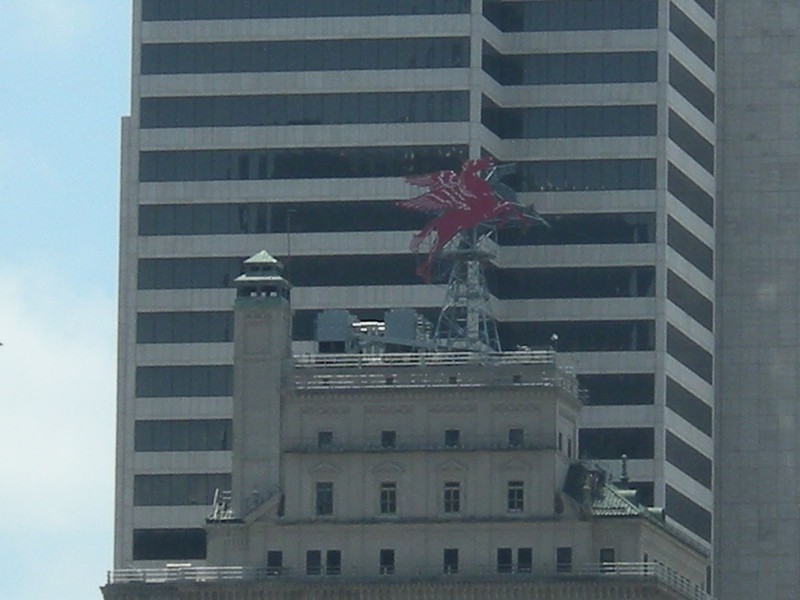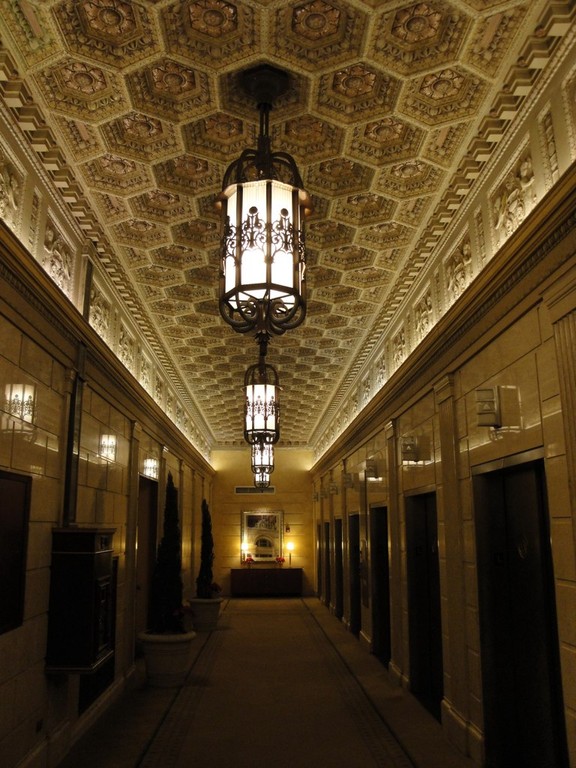 Backstory and Context
The Pegasus stopped working in 1974. Three years later Mobil Oil moved out of the building and sold it to the City of Dallas. The building was sold to developers from Denver in 1997 who converted it into the Magnolia Hotel.

Sources
"History." Magnolia Hotel. Accessed May 24, 2014. http://www.magnoliahotels.com/hotel-management-company-history.php.
Mattingly, June. A History of the Dallas Pegasus, on Top of the Magnolia Hotel. Magnolia Hotels. Accessed March 25, 2017. http://www.magnoliahotels.com/pdf/pegasus-article-121211.pdf.
Dallas Downtown. Magnolia Hotels. Accessed March 25, 2017. http://www.magnoliahotels.com/dallas/hotel-history.php.


Additional Information