9:30 Club
Introduction
Established in 1980, the 9:30 Club has become one of the nation's most famous small concert venues. The Washington, D.C. club has hosted bands and artists such as Nirvana and the Red Hot Chili Peppers, as well as legends like Tony Bennet. The club has been identified by music experts for Rolling Stone and Billboard as the top nightclub in the nation for live music.
Images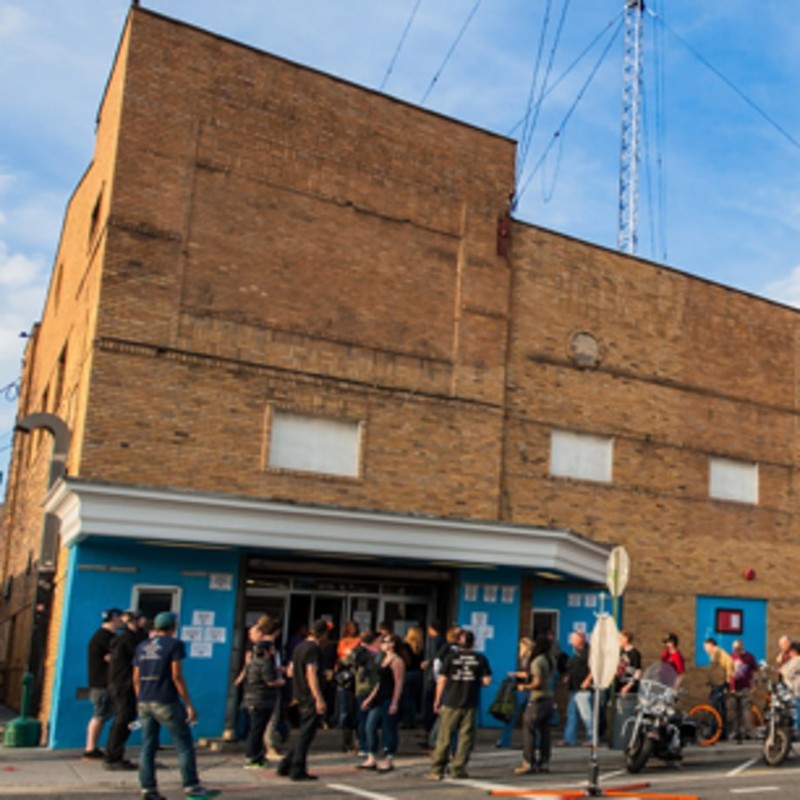 9:30 Club (Inside Stage View)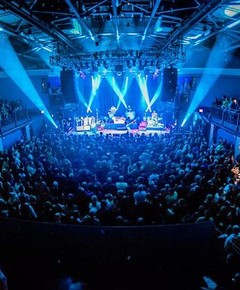 Backstory and Context
    The 9:30 Club, or just 9:30, is a well known concert venue and art club in Washington, D.C. The club was opened by husband and wife Jon Bowers and Dodi Disanto, in May of 1980. It orginially opened in a small backroom of a building in downtown D.C. still rebuilding from the 1968 civil rights riots. The club could originally hold only 199 patrons. The club quickly became known as a progressive hot spot for bands, tourists, and locals alike because of its lax atmosphere and the allowance of teenagers as young as 16. The club had a talent for attracting up and coming acts and was known for its display of intense alternative rock that was beginning to boom all across the nation.
    By 1996, the club had relocated to a large building down the street due to the large demand of concert goers and the inability to fit all of the willing patrons in there small back room. The new building, complete with a stage mounted on rails to change the size of the indoor venue, could hold up to 1,200 concert goers. When the new building debuted in 1996, it opened with Smashing Pumpkins performing two sold out shows. The venue has hosted acts like Nirvana, Red Hot Chili Peppers, and even old legends like Tony Bennet. Today the 9:30 Club continues to attract and support up and coming bands and well as music lovers from across the nation. It has consistently been named by, Rolling Stone and Billboard, as the top nightclub in the nation.
Sources
"History." 9:30 Club, www.930.com/history/.
"Meet Me at 9:30: A History of DC's 9:30 Club." Washington.org, 23 Mar. 2018, washington.org/visit-dc/930-club-history-washington-dc.
"9:30 Club." Wikipedia, Wikimedia Foundation, 1 May 2018, en.wikipedia.org/wiki/9:30_Club.
Additional Information