Town Center East
Introduction
Town Center East is an apartment complex located in Washington, DC. Built between 1960 and 1961, the Town Center East complex is part of the Town Center Plaza development project, which would mix housing, commercial endeavors, and other projects. Though the complex was originally intended to be a much larger set of apartments running down 3rd and 6th Streets, issues during construction and planning caused the complex to be scaled down to two twin apartment buildings. The Town Center East as a whole was added to the National Register of Historic Places in January of 2014.
Images
A view of one of the Town Center East buildings, circa 2014 ((By Farragutful (Own work) [CC BY-SA 3.0 (http://creativecommons.org/licenses/by-sa/3.0)], via Wikimedia Commons))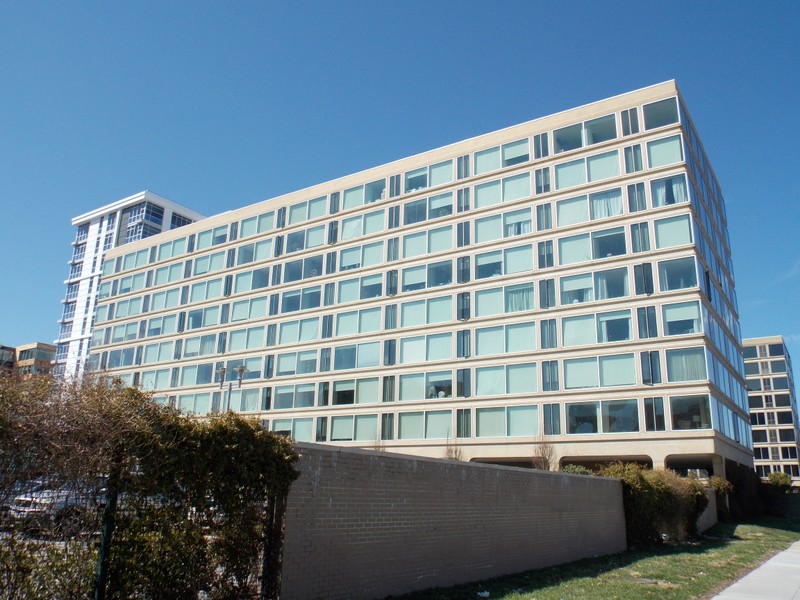 Backstory and Context
In the 1950s, famed architect I. M. Pei was working for the New York-based design team Webb & Knapp, and worked with his team to design the Town Center Plaza project for Washington, DC. Pei put forth a massive plan for a civic plaza in 1956, much of which never came to fruition due to constraints on numerous fronts. The Town Center Plaza portion of Pei's design (which contained Town Center East) remained, however, and though some issues arose in progressing to the construction process, construction began in 1960. Construction was slow going, though, due to internal issues with the firm of Webb & Knapp. During this period of construction, the plans for Town Center East itself changed somewhat, calling for a smaller apartment complex. Despite the company and construction issues, the Town Center East Plaza was finished in 1961.
In the years after the Town Center East opened, it received high praise for its ingenuity of design and efficiency, most notably the 1963 Arnold W. Brunner Memorial Prize. The Town Center East was instrumental in bringing more people to live in the downtown Washington, DC area, and for that reason, as well as its significant contribution to the architectural legacy of I. M. Pei, the Town Center East was placed on the National Register of Historic Places on January 15th of 2014. The Town Center East is now part of a larger redevelopment project by the Historic Preservation Review Board, aiming to reinvigorate, among other things, the Town Center Plaza area.
Sources
http://dc.urbanturf.com/articles/blog/hprb_approves_town_center_east_redevelopment_plans/7631 https://www.nps.gov/nr/feature/places/pdfs/13001071.pdf