Stanton Park
Introduction
Stanton Park is one of the largest parks in the Capitol Hill area of Washington D.C., and it was included in the original layout for the city designed by French engineer Pierre L'Enfant. The park is named after Edward M. Staton (1814-1869) who served as the U.S. Secretary of War under Presidents Abraham Lincoln and Andrew Johnson. In the center is a statue of Nathanael Greene (1742-1786) a major general in the American Revolutionary War. The statue depicts Greene astride a horse that rests atop a concrete base. The park was originally intended to be a right-of-way for Washington's street system. The land was not utilized as a park until 1867. Four years after the park's completion, it was named in honor of Stanton, who died two years prior in 1869.
Images
The statue of Nathanael Greene is located in the center of Stanton Park.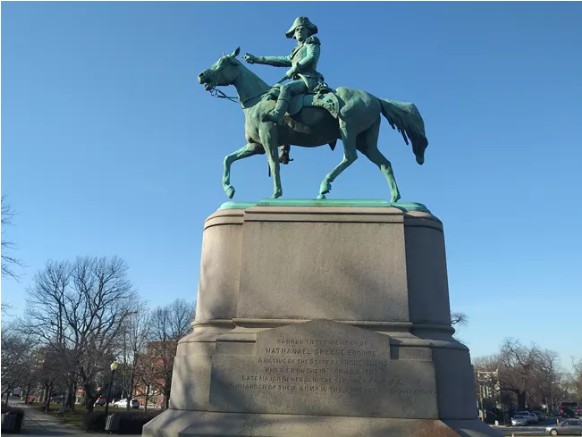 Edward M. Staton (1814-1869)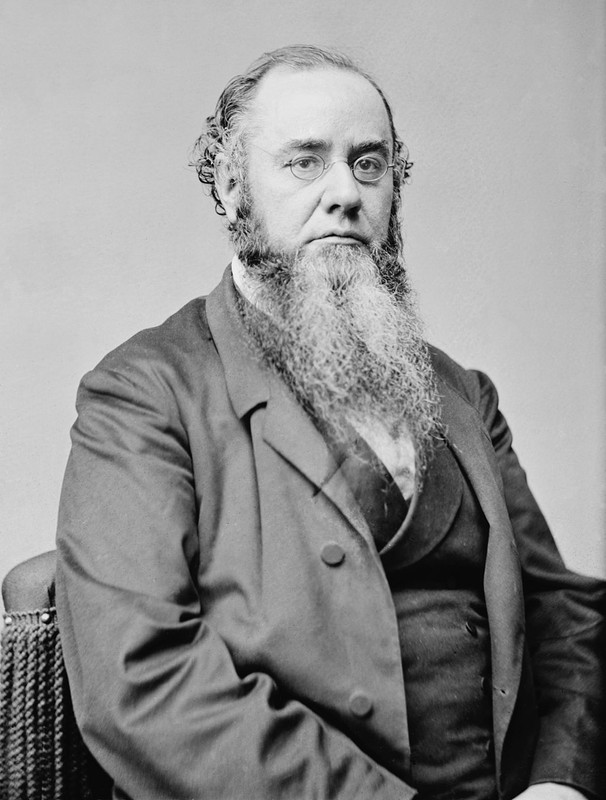 Nathanael Greene (1742-1786)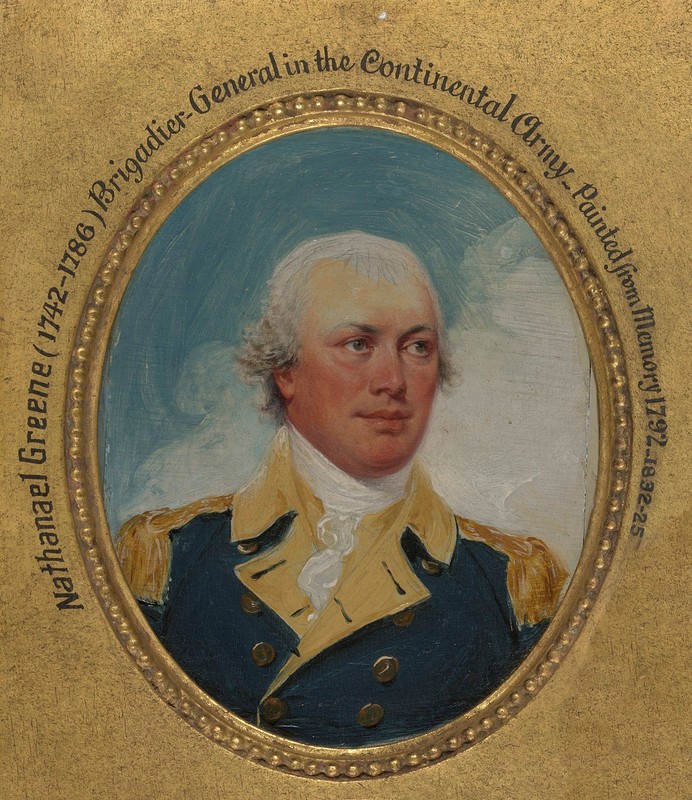 Backstory and Context
Nathanael Greene
Nathanael Greene was born on August 7, 1742 in Warwick, Rhode Island to a devout and wealthy Quaker family. In general, Quakers disapproved of book learning for religious reasons but Greene was taught by a tutor and amassed a large library of books as an adult. He recognized the importance of education and helped establish the first school in the town of Coventry, where he managed an iron foundry owned by his father. He was then elected to the General Assembly in 1770. During the years leading up to the Revolutionary War, he increasingly supported the Colonial cause and grew at odds with the Quaker church, which was pacifist.
After the war started, the Continental Congress appointed him to the rank of major-general. Greene became one of George Washington's ablest commanders and served in several campaigns against the British in New Jersey, New York, and Philadelphia. Greene commanded the Continental Army in the southern theater and conducted many successful campaigns, including the American victory at Yorktown. After the war, he decided to become a planter and acquired a plantation near Savannah, Georgia. On June 12, 1786 he visited a friend's plantation to learn about growing rice. The heat from the sun made him very sick and he died of sunstroke on June 19 at his home.
Edward M. Staton
Edward M. Staton was born in Stuebenville, Ohio in 1814. As a young man he attended Kenyon College in Ohio and then studied law. He passed the bar exam in 1836 and became a successful lawyer. After living in Pittsburgh he settled in Washington where his reputation grew, resulting in President James Buchanan appointing him as Attorney General in 1860. Interestingly, he did not support Abraham Lincoln but was appointed legal adviser to Lincoln's Secretary of War, Simon Cameron. However, Cameron resigned in January 1862 and Stanton took his place. Stanton was an able and effective Secretary of War, although he often had contentious relationships with Union military commanders.
Under President Johnson, Stanton clashed with the new president's more lenient Reconstruction policies towards the former Confederate states. Stanton's effort to implement stringent Reconstruction measures angered Johnson, who tried to force Stanton to resign. This effort to remove Stanton compelled the Republicans in the House of Representatives to Johnson, who was a Democrat. Johnson was not convicted, however, and remained in office. In light of this outcome, Stanton had no choice but to resign and returned to private law practice in Steubenville. The next president, Ulysses S. Grant, appointed him to the Supreme Court but Stanton, whose health had been deteriorating for some time, passed away four days later.
Sources
"Edwin M. Stanton." Britannica. Accessed January 19, 2023. https://www.britannica.com/biography/Edwin-M-Stanton.
"General Nathanael Greene." Historic Valley Forge. Accessed January 19, 2023. https://www.ushistory.org/valleyforge/served/greene.html.
"Nathanael Greene." Britannica. Accessed January 19, 2023. https://www.britannica.com/biography/Nathanael-Greene.
"Stanton, Edwin McMasters." The Columbia Electronic Encyclopedia, 6th ed. Columbia University Press, 2023. Retrieved from Infoplease on January 19, 2023. https://www.infoplease.com/encyclopedia/history/bios/us/stanton-edwin-mcmasters.
Image Sources
National Park Service

Wikimedia Commons

Additional Information