"La Patria"
Introduction
This mural by Gus Cutty was commissioned for the Inaugural Talking Walls mural festival on the former Abari Games wall. Cutty is an Asheville-based artist and an active member of the mural community of the Southeast. Talking Walls is an annual mural festival celebrating street artists by bringing local, regional, and nationally known mural artists to create new work.  This mural is located on the wall facing uptown and one should be sure to back up far enough to take in the scale of the mural.
Images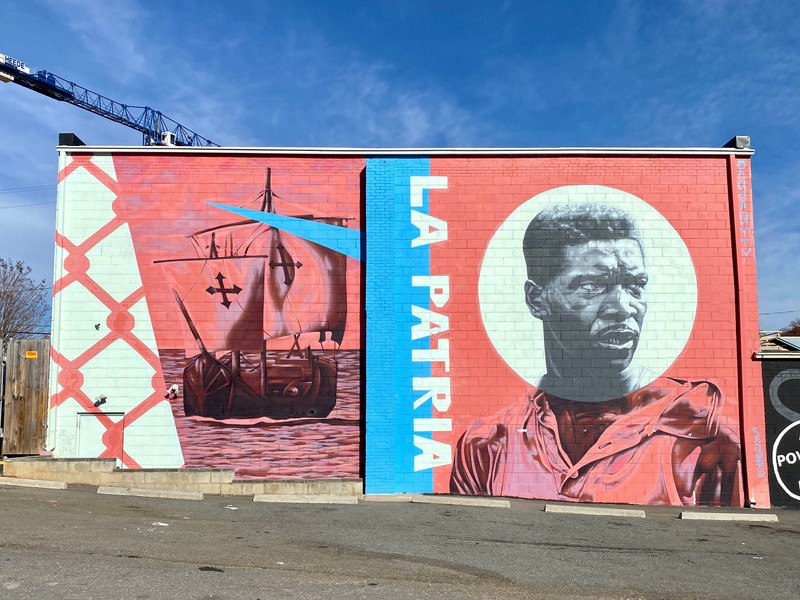 Backstory and Context
In discussing this work, artist Gus Cutty indicated that he wants his audience to think and explained that he prefers for his work to initiate conversation. For many residents, this mural has led to both. the mural features the words "La Patria" meaning homeland in large letters which helps to provide a frame of reference. Viewers naturally ask questions such as "Whose homeland?" The viewer can take in the close-up of a chain-link fence, a historic sailing vessel, and a figure of a Black male. The artist hopes that viewers will consider these and other questions about identity as they view this mural.