Upshur County History Center Museum
Introduction
A summertime treat awaits visitors to the downtown historic district in Buckhannon, WV. The History Center Museum is open early June until late September. The museum and gift shop resides in a one-story wooden frame building that is one of Buckhannon's oldest landmarks with a rich history all its own. Managed by the Upshur County Historical Society, a unique exhibit is on display each year that is open to visitors on Sunday afternoons from 1 pm until 4pm. 
Images
Upshur County History Center Museum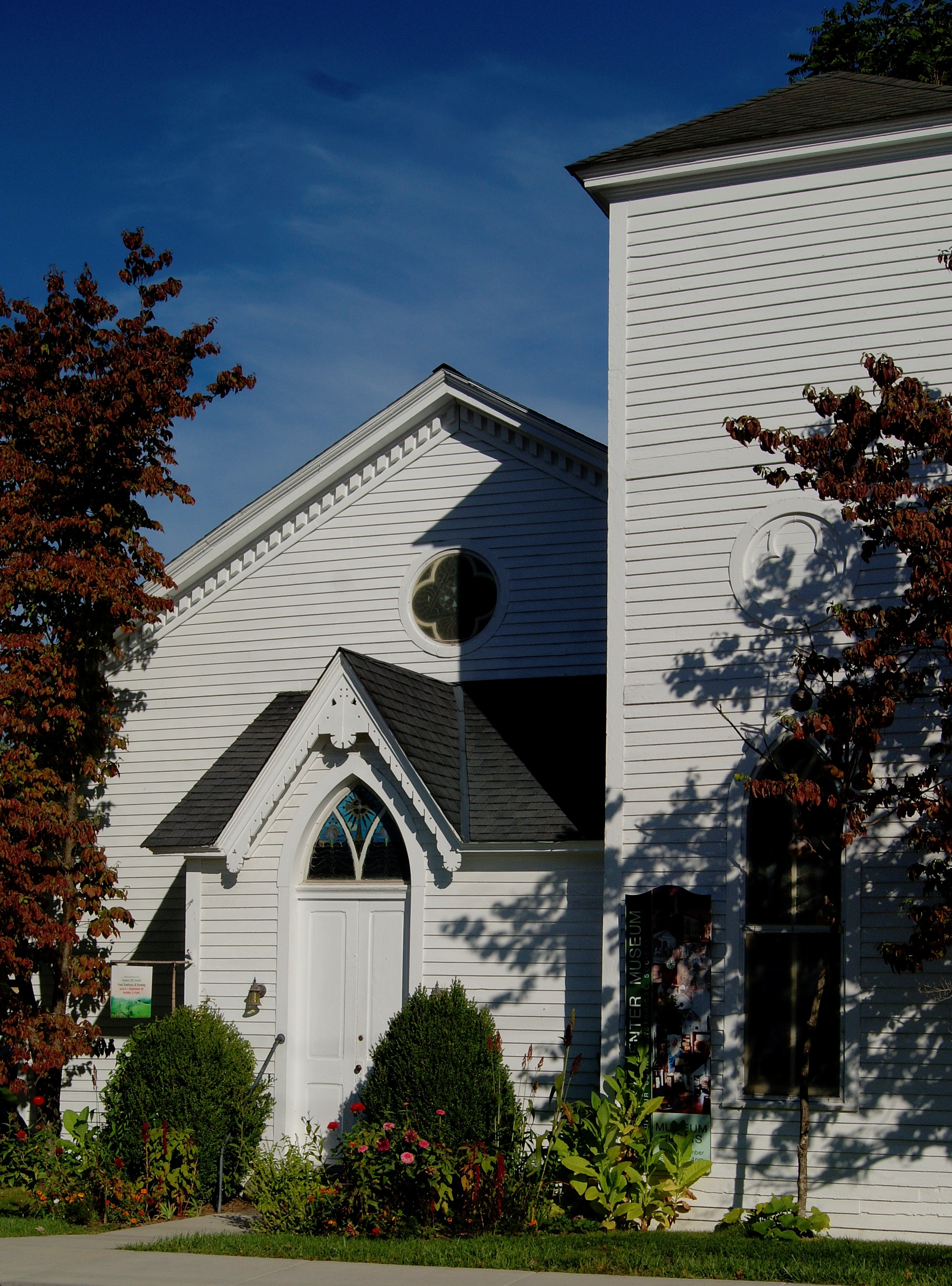 Backstory and Context
The Upshur County Historical Society is an active historical/genealogical society that maintains the museum, operates the gift shop, and a document repository at 29 East Main Street that is open to visitors by appointment only. Previous exhibit themes have included A History of Food and Farming (We Grew Most Everything We Ate); The Civil War in Upshur County; A Scrapbook of Unusual and Interesting People, Places, Events and other Curiosities; From Dawn to Dusk based on early 20th Century farm life.
The museum building was built in 1856 for the Southern Methodist Church. During a civil war raid, General Albert G. Jenkins discovered that the building was being used as a Federal Commissary. The General ordered Union prisoners to empty the building and burn the supplies. The church was not occupied again until 1887 when the Episcopal Church began meeting there. The building was purchased by the Historical Society in 1986 ending its service as a church. It was added to the National Registry of Historic Places in July 1992.
For more information about the Museum, available publications, or access to the Repository, please contact the Historical Society at info@upshurcountyhistorialsociety.com
Sources
Tenney, Amy. National Register of HIstoric Places Application, National Archives Catalog. Accessed September 28th 2021. https://catalog.archives.gov/id/86536211.
Historic West Virginia: The National Register of Historic Places. West Virginia Division of Culture and History, 2018.
Additional Information