Sarah Rector's Mansion
Introduction
Sarah Rector was born into poverty in 1902, the grandchild of slaves. In 1911, oil was struck on land she owned, making her a millionaire at only 10 years old. Her fame spread internationally, and she was touted as the "Richest Black Girl in America" by newspapers. She purchased a mansion in 1921 at the corner of 12th and Euclid Streets, which still stands today. She was a lifelong resident of Kansas City, and plans are underway to restore the mansion to its former glory.
Images
Sarah Rector as a young woman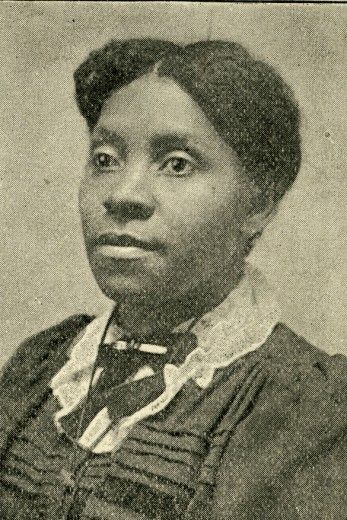 Sarah Rector, about age 12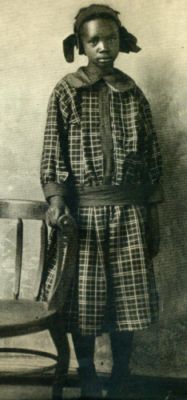 Newspaper headline in 1913, claiming that Rector would legally be declared white in order to be able to ride in segregated train cars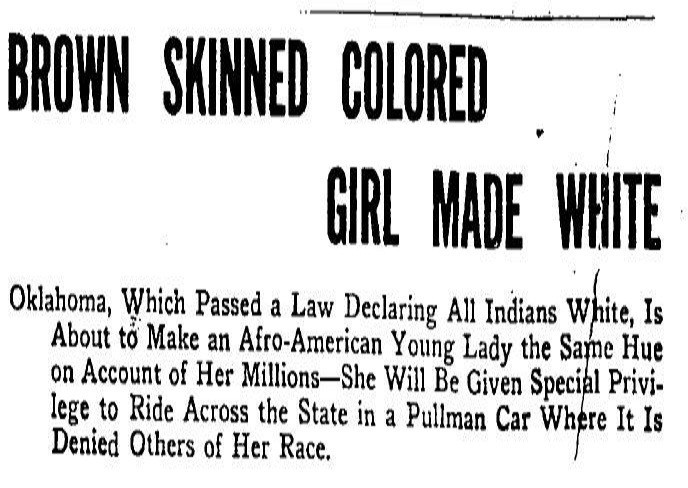 Rector and her first husband Kenneth Campbell in the 1920s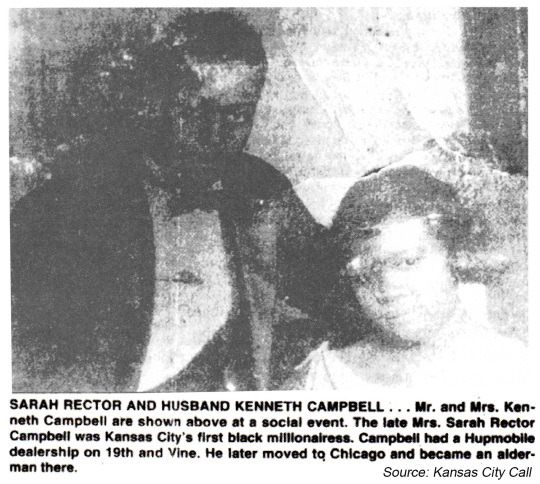 The Rector Mansion, circa 1940, purchased for about $20,000 in 1921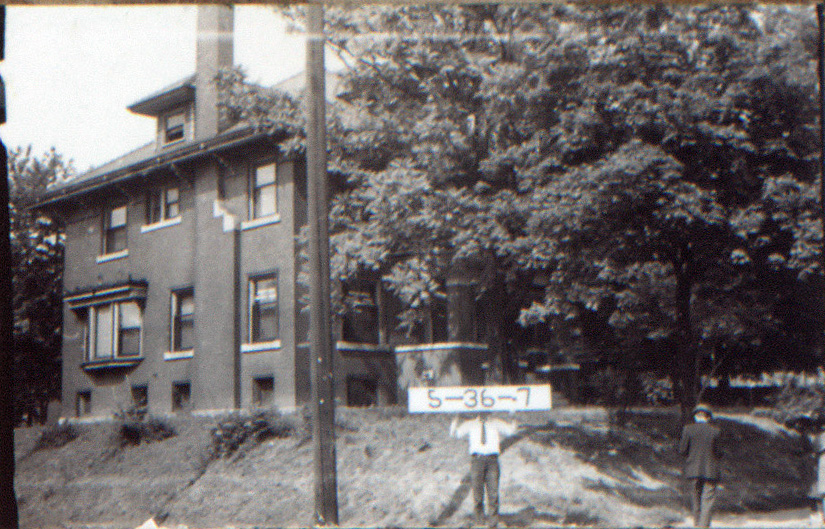 The Rector Mansion has been vacant and falling into a state of disrepair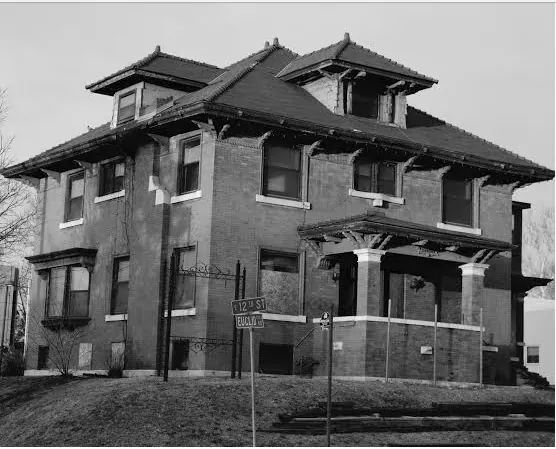 Murals by a local artist have been put around the house while plans to preserve the building are underway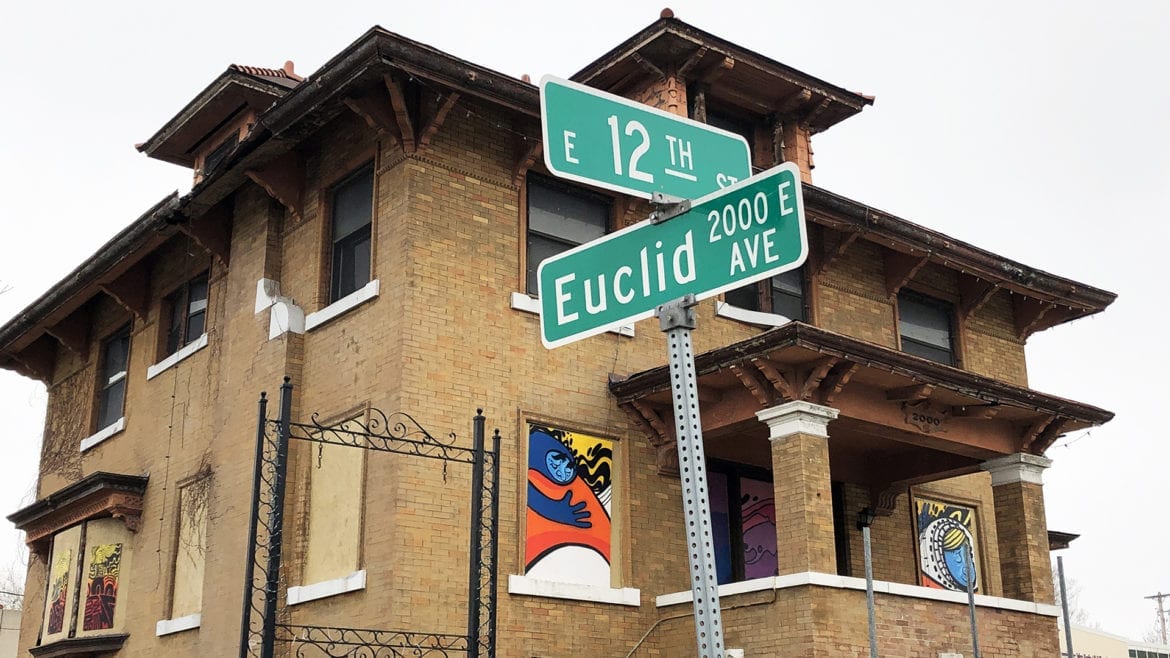 Backstory and Context
Sarah Rector was born March 3, 1902 in Indian Territory in modern-day Oklahoma. [1] Her grandparents had been enslaved by the Creek tribe. After the Civil War, freed slaves were granted citizenship into the tribe that had previously enslaved them. As members of the tribe, these Creek Freedmen and their descendants were allotted land under the Curtis Act of 1898. [1] Sarah Rector received 160 acres of land that was considered poor quality and unsuitable for farming near her home in Taft, Oklahoma. Her father, Joseph Rector, could barely afford to pay the $30 in taxes on the land, and at one point, had tried to sell it. [2,3]
However, the Rector family's fortunes changed in February 1911, when an oil gusher was discovered on the land, instantly making 10-year-old Rector "the richest colored girl in the world," as described by contemporary newspapers. [2] The first oil well on Rector's property brought in 2,500 barrels of oil every day. Her 12.5% in royalties came to $300 per day (almost $8000 per day, adjusted for inflation in 2019). By comparison, the national average household income at the time was under $60 a month. [1]
In 1914, the influential African-American newspaper, Chicago Defender, published a story about Rector, alleging that her assets were being mismanaged. Numerous white businessmen had tried to petition for guardianship of her estate by declaring her or her parents mentally unfit. The NAACP and one of its founders, W.E.B Dubois, got involved, initiating investigations into the details of the alleged mismanagement and advocating on Rector's behalf. It was discovered that other Black children had been taken advantage of and even murdered for their fortunes. Rector became a poster child for the vulnerability of Black children, and as a result, the NAACP created a children's department to address similar cases. To ensure that she would be safe from swindlers and receive a good education, Rector moved to Alabama to attend the Children's School at Tuskegee Institute, at the invitation of its founder, Booker T. Washington. [1,2,3]
When Rector turned 18 in 1920, she was worth about $1 million ($11 million in 2019). [1] She moved with her family to Kansas City, settling in a $20,000 mansion at the corner of 12th and Euclid Streets. [3] Even after she came of age to manage her own estate, Rector continued to battle against grafters; in 1921 and 1922, she was faced with court cases brought against her by men who petitioned to be guardian over her estate, claiming that she was squandering her fortune and could not be trusted to manage it. She won both cases. [2]
Rector had received multiple international offers of marriages since she was a young girl. In 1922, she married Kenneth Campbell, a local car dealer, and the couple would have three sons together. Rector was known locally for her penchant for fast cars, expensive clothes, and diamond jewelry. She had a chauffer and owned a Cadillac, a silver-plated Lincoln, and a Rolls Royce. She threw lavish parties at her mansion on 12th Street, where she entertained the likes of jazz legends Duke Ellington and Count Basie and sports stars like Joe Louis and Jack Johnson. Despite all of this, she maintained a relatively low profile and was quite private. [1,2,3]
Rector lost a large portion of her fortune when the stock market crashed in 1929, and the country plunged into the Great Depression. Rector and Campbell divorced in 1930. She was forced to sell the mansion, and moved into a smaller, though still substantial home at 2440 Brooklyn Avenue. She remarried in 1934 to William Crawford, who owned several restaurants in the area. She lived in Kansas City the rest of her life and died in 1967. [1]
After she sold it, Rector's mansion became Adtkins Funeral Home and then C.K. Kerford Funeral Home. It was later used as offices for the 12th Street Heritage Development Corporation, but has been vacant for about a decade. The home has been vandalized numerous times; thieves have stolen the copper piping and destroyed the leaded glass window in the front door. Murals were added to the exterior in 2019 to beautify the property. Local community nonprofit, United Inner City Services, has applied for grants to restore and preserve the mansion as a historic site. [4]
Sources
1.      Dennis, Megan. "Sarah Rector." The Pendergast Years Project -- Kansas City Public Library. Accessed November 6, 2019. https://pendergastkc.org/article/biography/sarah-rector.
2.      Patton, Stacey. "The Richest Colored Girl in the World." The Crisis, Spring 2010, 31. Accessed November 6, 2019. https://books.google.com/books?id=5HrU1YeIc3UC&source=gbs_navlinks_s.
3.      Gerkin, Steve. "The Unlikely Baroness." This Land Magazine, March 1, 2015. Accessed November 6, 2019. http://thislandpress.com/2015/03/24/the-unlikely-baroness/.
4.      Bender, Jonathan. "United Inner City Services Hope Murals Bring Attention to the Rector House." Flatland Digital Magazine. May 17, 2019. Accessed November 6, 2019. https://www.flatlandkc.org/news-issues/united-inner-city-services-hope-murals-bring-attention-to-the-rector-house/.
Image Sources
https://husheduphistory.com/post/170354520128/the-riches-and-rise-of-sarah-rector

https://pendergastkc.org/article/biography/sarah-rector

http://african-nativeamerican.blogspot.com/2010/04/remembering-sarah-rector-creek.html

https://husheduphistory.com/post/170354520128/the-riches-and-rise-of-sarah-rector

Kansas City Public Library: https://pendergastkc.org/article/biography/sarah-rector

https://thegedsection.com/sarah-rector-richest-black-child-1910-s-oil-well-black-gold

Jonathan Bender: https://www.flatlandkc.org/news-issues/united-inner-city-services-hope-murals-bring-attention-to-the-rector-house/

Additional Information