Lucile Bluford Branch, Kansas City Public Library
Introduction
Dedicated in 1988, this branch of the Kansas City Public Library was dedicated in honor of journalist and community leader Lucile Bluford Branch. Lucile Bluford was born in North Carolina in 1911 and moved to Kansas City at a young age where she became an avid reader. After earning a degree in journalism, she worked as a reporter and attempted to enroll in the University of Missouri's graduate program. After being barred from admission due to her race, she led an influential legal case against the University that paved the way for changes in Missouri. Bluford demonstrated the same determination on behalf of Kansas City's Black communities as a journalist and eventual editor of the Kansas City Call. As a reporter and editor, Bluford investigated cases of racial discrimination in a career that spanned decades. In addition to the continued work of the Kansas City Call, Bluford's lasting impact is evident in this Kansas City library which is home to a community meeting room and one of the largest collections of African American literature in the region. The library also serves as the home of a community health center and offers a variety of services designed to connect patrons to information and opportunities.
Images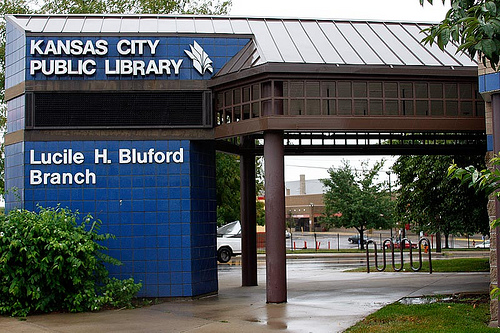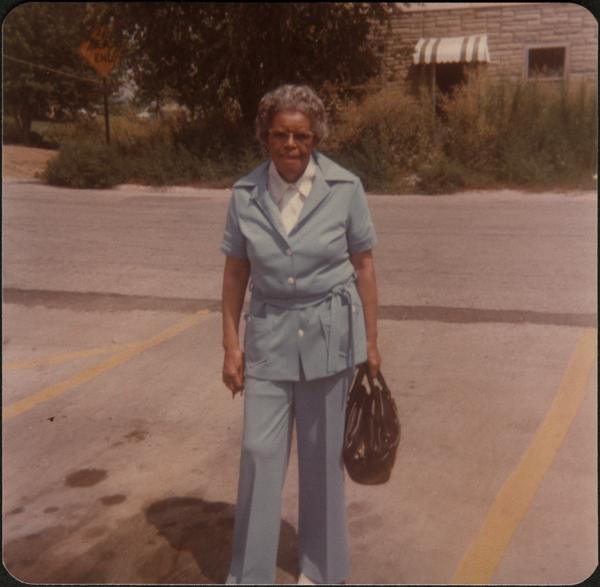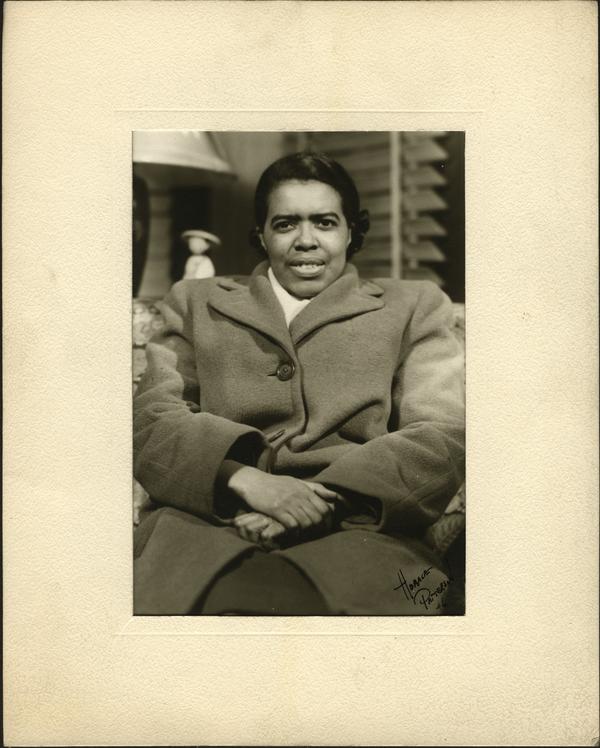 Backstory and Context
Lucile H. Bluford was born on July 1, 1911, in Salisbury, South Carolina, to John Henry Bluford, Sr., and Viola Harris Bluford. Viola Bluford passed away when Lucille was a child, and Lucile lived with her grandmother for several years. After her father remarried and received a teaching position at Lincoln High School, Lucille and her siblings were reunited in Kansas City, Missouri. Lucile also attended Lincoln High Schoo where she demonstrated academic prowess and became the valedictorian in 1928. After graduation, Lucile wanted to pursue a degree in journalism. For most students with her credentials, talent, and interests, attending and graduating from the University of Missouri's top-ranked journalism program would be the first step towards a successful career. However, the University of Missouri was closed to African American students at that time. Lincoln University, an HBCU (Historically Black Colleges and Universities) did not offer journalism, leading Lucile Bluford to attend the University of Kansas to pursue a journalism degree.  
Bluford was successful throughout her time at the University of Kansas, and this continued after her graduation. While she had worked summers at the Kansas City Call throughout her undergraduate career, she would not immediately pursue a career with the newspaper after her graduation. Instead, Bluford moved to Atlanta, Georgia, to work for the Atlanta Daily World. While the color line was drawn tightly in Kansas City, segregation determined nearly every aspect of life in Georgia which encouraged Bluford's decision to return to Kansas City. Bluford worked at the Kansas City American, another newspaper that catered to the Black community, and then returned to the Kansas City Call as a reporter. The Call, as it is also known, was developed by Chester Arthur Franklin in 1919 and quickly became the leading African American newspaper in Kansas City. The newspaper provided the community with information on civil rights issues as well as other news. Bluford continually contributed to The Call by writing political, and even controversial, articles. She especially promoted the fight against discrimination, both in her career and other endeavors. 
In 1939, Lucile applied for the journalism graduate program at the University of Missouri. While her original application was accepted, she was later rejected when the university learned about her race. Enlisting the help of the NAACP, Bluford sued the university for drawing the color line, noting that this effectively barred all Black citizens in the state the opportunity to earn an M.A. in journalism. Bluford's lawsuit reached the Missouri Supreme Court which ruled that either Bluford would need to be permitted into the University of Missouri's program, or a similar program would need to be introduced at Lincoln University. While Bluford opted out of attending the program developed at Lincoln University, and never attended the University of Missouri, her case and the court's decision was an important step towards the complete desegregation of state-supported universities. Both before and after her court case, Bluford served as a reporter at The Call, a mutually supportive arrangement that provided Bluford with networks of support while her talents served the newspaper's growing readership and their interests in stories related to civil rights. 
In 1955, Chester Arthur Franklin passed away, and Bluford took his place as head editor of The Call a role she held for decades. During these years, Bluford instigated changes while upholding Franklin's vision of providing a newspaper of and for the African American community. In the late 1950s and 1960s, The Call was one of the leading centers of information related to civil rights in Kansas City. Under Bluford's leadership, support for Civil Rights leaders, African Americans running for office, and coverage of news pertaining to events fighting against discrimination were often present in the newspaper. 
Years after being denied entrance to the University of Missouri based on her race, Lucile Bluford was awarded an honorary doctorate from the University in 1989. She accepted this degree to honor all African Americans who had been discriminated against and struggled for educational equality in the United States. She died on June 13, 2003, after a life of service to the public. Her dedication to the Civil Rights movement, education, and the spread of information caused her to become an icon in Kansas City. The dedication of this Kansas City Public Library in her honor in 1988 is one of several physical reminders of Bluford's influential life.
Sources
About Lucile H. Bluford, Kansas City Public Library. Accessed October 16th 2021. https://kclibrary.org/bluford/exhibit. 
Beveridge, Mary I. Lucile H. Bluford, The Pendergast Years. Accessed October 16th 2021. https://pendergastkc.org/article/biography/lucile-h-bluford. 
Hall of Fame: Lucile Bluford, Starr Women's Hall of Fame. Accessed October 16th 2021. https://www.umkc.edu/starrhalloffame/hall.asp. 
Lucile Bluford, Historic Missourians. Accessed October 16th 2021. https://historicmissourians.shsmo.org/lucile-bluford. 
Lucile Bluford, KU Emily Taylor Center for Women and Gender Equity. Accessed October 16th 2021. https://emilytaylorcenter.ku.edu/lucile-bluford. 
Lucile H. Bluford Collection, UMKC LaBudde Special Collections. Accessed October 16th 2021. https://library.umkc.edu/archival-collections/206. 
McCormick, Mark. Lucile H. Bluford, African American Heritage Trail of Kansas City, MO. Accessed October 16th 2021. https://aahtkc.org/lucilebluford. 
Roe, Jason. Heeding the Call, Kansas City Public Library. Accessed October 16th 2021. https://kchistory.org/week-kansas-city-history/heeding-call. 
Sirtori, Daniela. After years of struggle, African-American journalist Lucile Bluford may get her day in Missouri, Columbia Missourian. March 19th 2015. Accessed October 16th 2021. https://www.columbiamissourian.com/news/local/after-years-of-struggle-african-american-journalist-lucile-bluford-may-get-her-day-in-missouri/article_59998a7b-900f-520c-925d-a9c91f596f49.html. 
Additional Information