Inn at Mountain View
Introduction
The former Inn at Mountain View is a historic hotel built in 1920. It is currently closed as of 2021. It was originally called the Dew Drop Inn and is one of only two 1920s hotels left in the city. It is a wood-frame building and features a gabled portico where the main entrance is located.
Images
The former Inn at Mountain View was built in 1920 by John W. Webb. It is one of only two hotels built in the 1920s still standing in the city..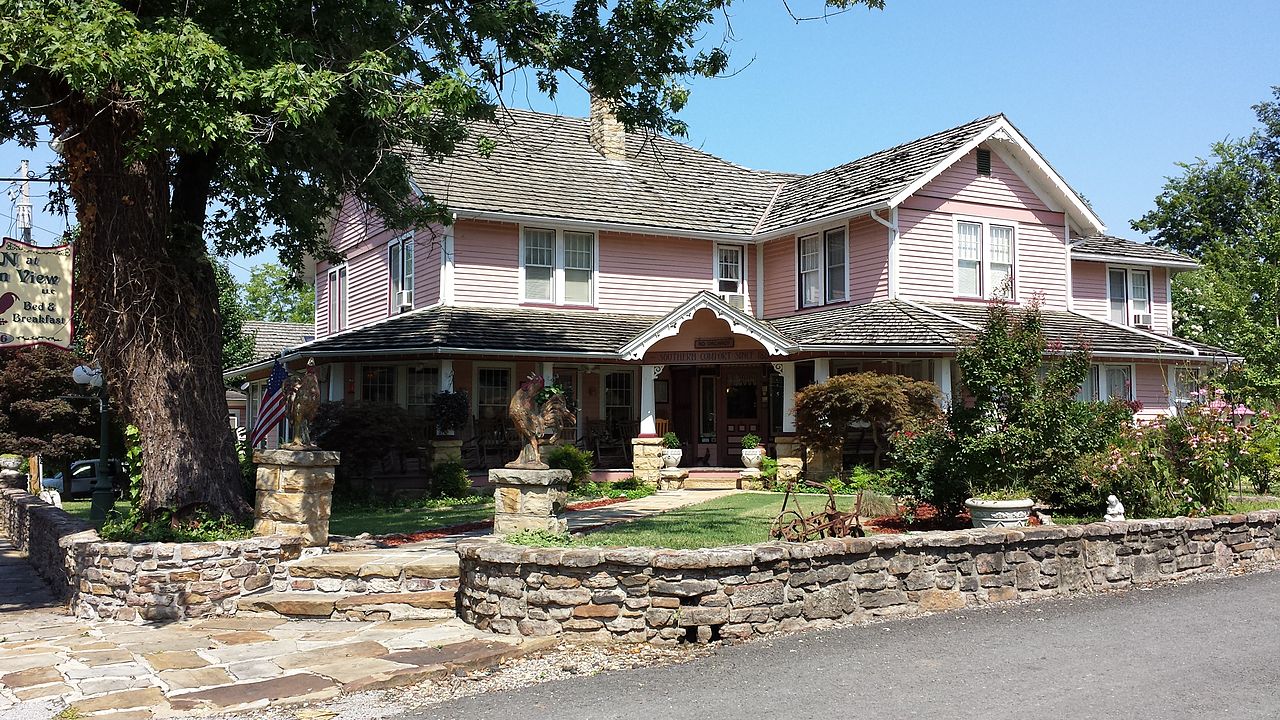 Backstory and Context
The hotel, which is located a block from the Stone County Courthouse, was built by a man named John W. Webb during a time when the city saw increasing development and activity during the early 20th century. Webb saw an opportunity to provide a place to stay for people coming to Mountain View and decided to build the hotel. Other interesting features of the building include a porch supported by squared wood columns, and a decorative, curved bargeboard under the porch roof. The rest of the building is relatively simple in appearance. The hotel was added to the National Register of Historic Places in 1985.
Sources
"Dew Drop Inn." National Park Service - National Register of Historic Places Nomination Form. September 17, 1985. https://www.arkansasheritage.com/docs/default-source/national-registry/ST0109-pdf.
Image Sources
Brandon Rush, via Wikimedia Commons: https://commons.wikimedia.org/wiki/File:Dew_Drop_Inn_001.jpg