Civil Bend
Introduction
The Underground Railroad in Iowa John Brown Freedom Trail 1859 - Stop Number One Iowa Freedom Trail Project
Images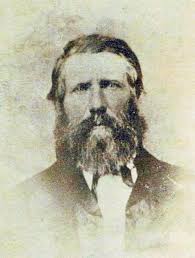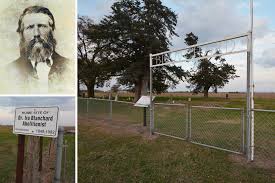 Backstory and Context
The Underground Railroad in Iowa
John Brown Freedom Trail 1859 - Stop Number One: Blanchard House
Iowa Freedom Trail Project
On February 4, 1859, abolitionist John Brown and a group of escaped slaves crossed the Missouri River at Nebraska City and made their way to the former settlement of Civil Bend in Fremont County.

At Civil Bend, the group stayed at the home of Dr. Ira Blanchard. The Blanchard House was a stop on the Underground Railroad and Brown often found shelter there during his trips to and from Kansas helping escaped slaves to freedom.
He and his group took refuge there for the night, after laying low in southeast Kansas for several days. Brown's final journey across Iowa had begun.
Today, the only physical reminder of this stop on the Underground Railroad are historic markers at the Blanchard Cemetery, which stood adjacent to the Blanchard Home.
Next Stop: Tabor, Iowa
Sources
https://iowaculture.gov/sites/default/files/History%20-%20Education%20-%20Lifelong%20Learning%20-%20...
Additional Information