Old League Park
Introduction
League Park refers to former American football and baseball stadiums in Akron, Ohio. League Park opened in 1906 and became the home of the Akron Pros football team in 1916. The 5,000-seat stadium also featured the Akron Yankees of the Middle Atlantic League. The Akron Pros called the park home for a decade until 1926. The city of Toledo replaced League Park with a second League Park in 1926. The second park featured a sharp drop-off directly behind the left-field fence. Outfielders used the lower fence as a ramp to catch fly balls, while ground balls hit to the fence could roll up and over the fence. A new rule was enacted that declared balls that rolled over the fence a ground-rule double, rather than a home run.
Images
League Park II Post card c.1930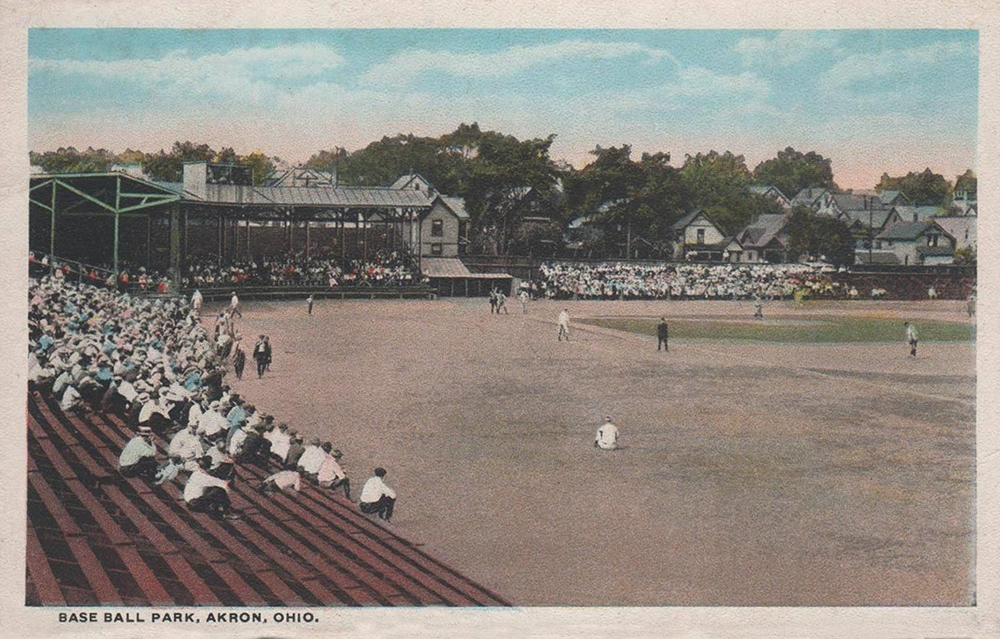 League Park Post Card (1906)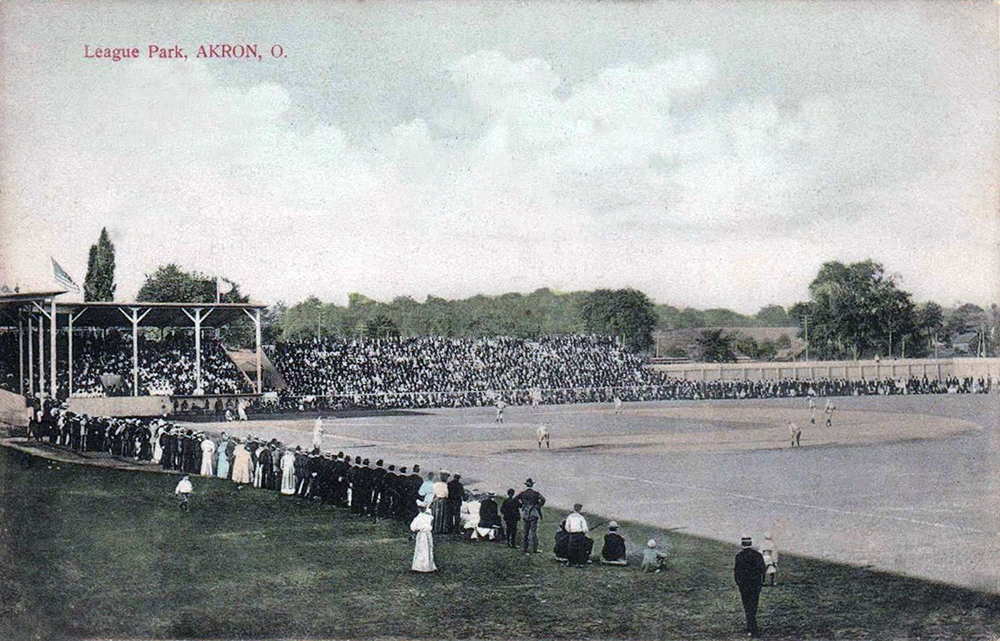 "How they Line up," (Racine Journal News), 20 Oct 1923, p.7.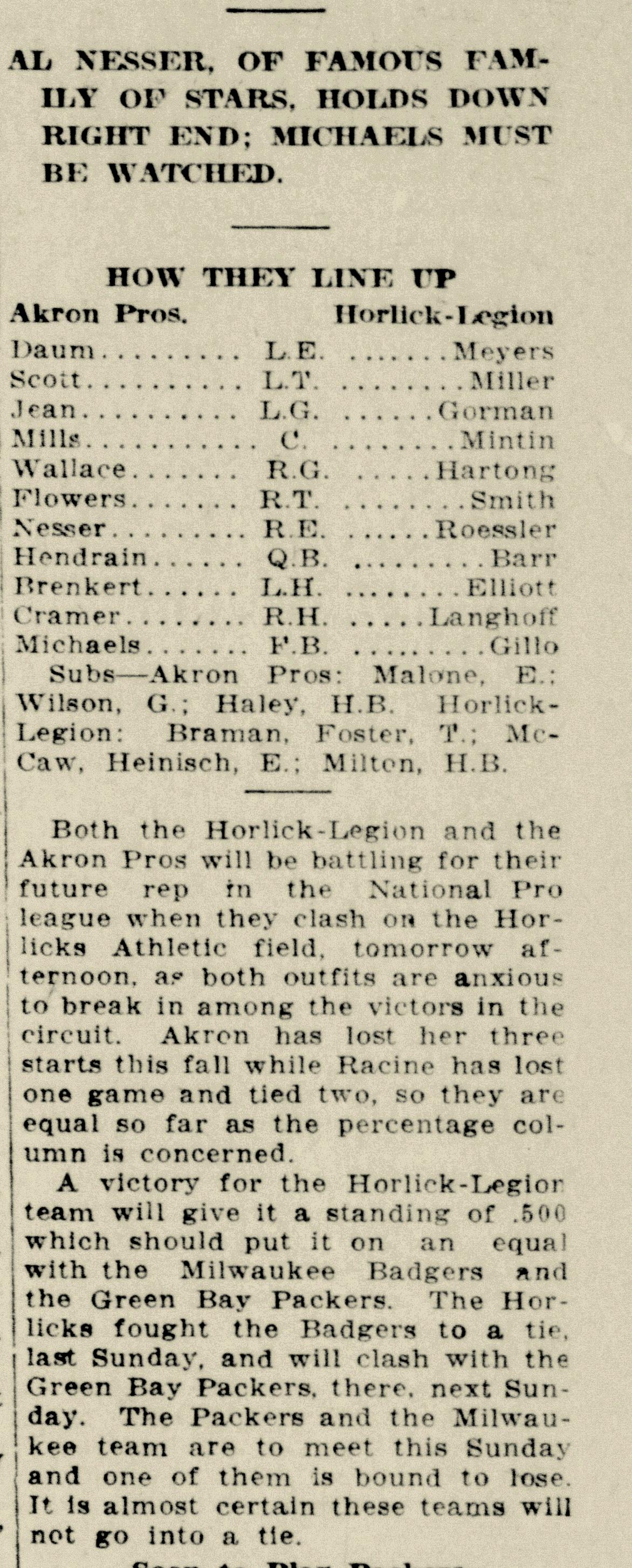 Backstory and Context
Construction of League Park finished in 1906 as a former American football and baseball stadium. There were two iterations of League Park that served the local sports teams. The most famous team to take up residence in these stadiums was the Akron Pros, a football team. Originally called the Akron Indians and dated back to 1908. The Akron Indians did not have a home field until the name change and the construction of League Park. The earlier Akron Indians went on to win the Ohio League Championship in 1908, 1909, 1913, and 1914. The Akron Indians gain a reputation for preferring to pass the ball and playing a style of football that mimicked college football. After devastating financial losses from 1912 to 1919, the team was forced to sell to Art Ranney, a wealthy Akron businessman and former University of Akron football player, and Frank Nied, a cigar store proprietor in 1920. Ranney and Nied changed the name to the Pros and joined the American Professional Football Association, a forerunner league of the NFL. The two co-owners would also sign Fritz Pollard to become the first African-American coach in the NFL. The parks themselves would later be abandoned and demolished. Both sites are now home to local businesses.
Sources
Lowry, Philip. Green Cathedrals. New York, New York. Walker Publishing Company Inc, 2006.
Carroll, Bob. Akron Pros 1920. The Coffin Corner. 1982.
Slwoff, Seymour. Zimmer, Jon. The Official NFL Record and Fact Book 2010 . New York, New York. NFL, 2010.
Braunwart, Bob & Bob Carroll The Ohio League. The Coffin Corner.1981.
Image Sources
https://akron.thomconte.com/league-park-ii/

https://akron.thomconte.com/league-park/

https://newspaperarchive.com/racine-journal-news-oct-20-1923-p-7/

Additional Information