Haberfelde Building
Introduction
In 1924, George Carl Haberfelde hired the local architect Charles H. Biggar to design this five story building for office use and retail space. At the time of its construction, it was one of the tallest buildings in the San Joaquin Valley. Today, it houses several popular restaurants and shops on the street level.
Images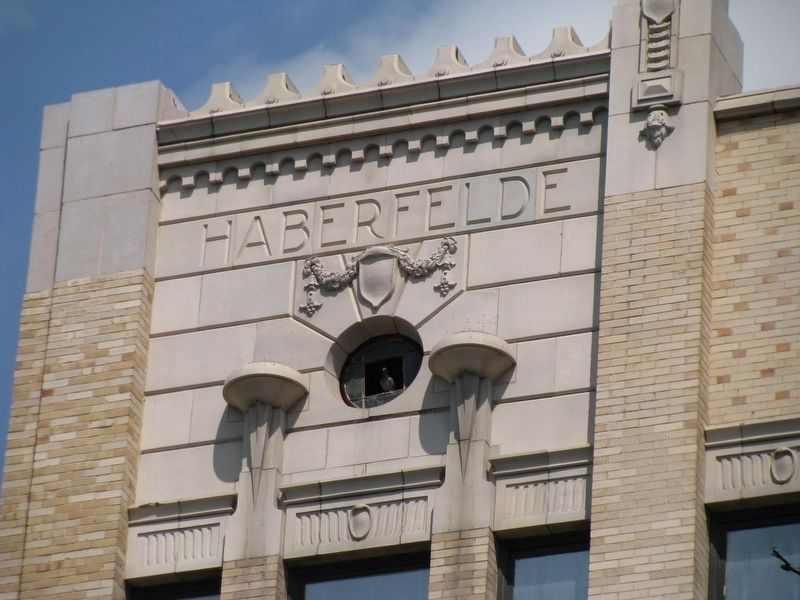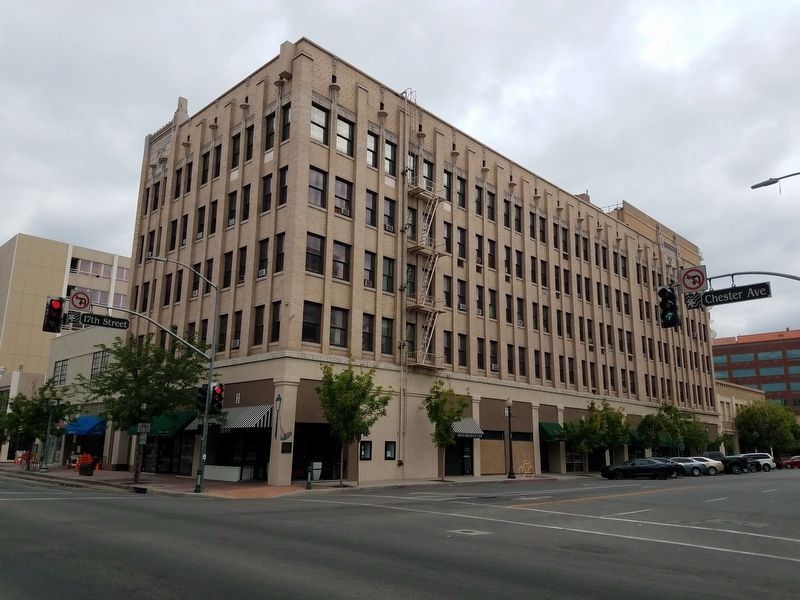 Haberfelde Building doorway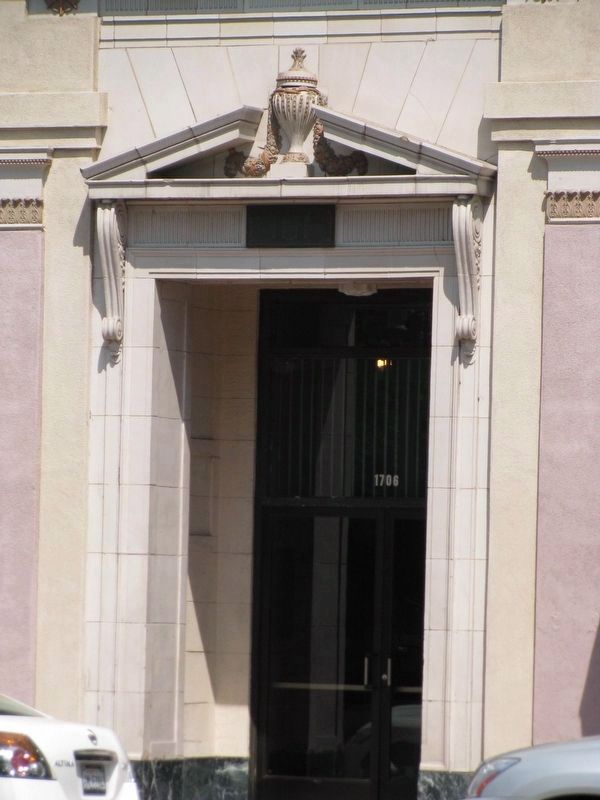 Interior of the Haberfelde Building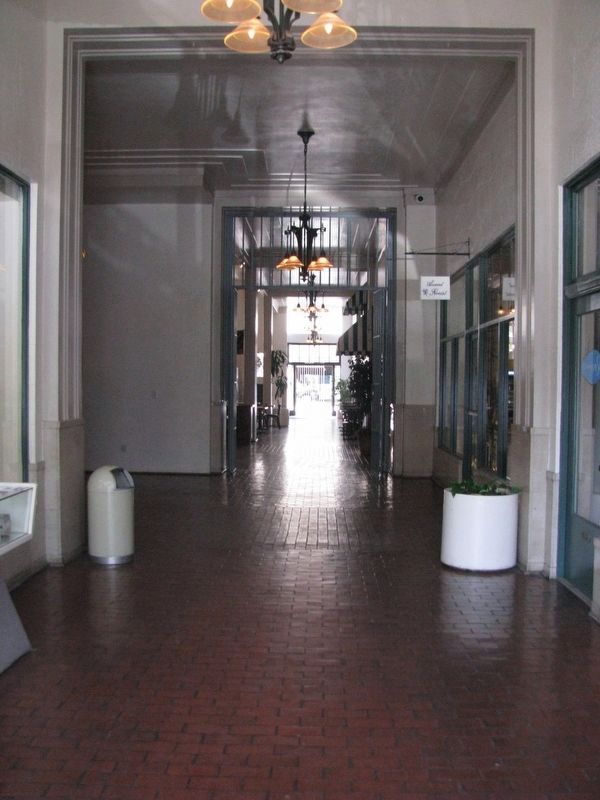 Backstory and Context
George Carl Haberfelde, a German immigrant, found success upon arriving in the United States. He purchased and managed a Ford automobile dealership in Bakersfield, which today continues to operate under different ownership. Well-respected within the city, Haberfelde was also elected as the mayor of Bakersfield, a position that he held from 1923 to 1925.
During his tenure as mayor, Haberfelde went on a world tour in 1924 with his daughter, Clarisse. They traveled first to Asia and then to Europe. After returning home to California later that year, Haberfelde hired the architect Charles H. Biggar to design a grand new building for office and retail use. At the time that its construction was completed in 1927, the five story Haberfelde Building was one of the tallest buildings in the southern San Joaquin Valley.
In 1993, the Haberfelde Building was purchased by Tom Carosella and John Sarad. At that time, the building had thirteen tenants in storefronts on the ground level. They helped to steer the building on a course that could compete with the commercial local malls in Bakersfield. In 2017, the property was again sold, and today it continues to house a combination of popular retail shops and restaurants, with office space on the upper floors.
Sources
Boose, Denise. Haberfelde Building, The Historical Marker Database. May 2nd 2018. Accessed April 16th 2021. https://www.hmdb.org/m.asp?m=116966.
Haberfelde Building, Downtown, Bakersfield, CA (1925-1926), PCAD. Accessed April 16th 2021. http://pcad.lib.washington.edu/building/17095/.
Shrider, Marylee. Revisiting an old landmark, Bakersfield.com. February 10th 2016. Accessed April 16th 2021. https://www.bakersfield.com/news/business/revisiting-an-old-landmark/article_a2af8bf5-8d86-5a8e-af28-94e84c7e98e0.html.
Image Sources
Denise Boose, the Historical Marker Database

Denise Boose, the Historical Marker Database

Denise Boose, the Historical Marker Database

Denise Boose, the Historical Marker Database

Additional Information