Merle Haggard Post Office
Introduction
Bakersfield was the 21st city in California to receive its own federal post office. This United States Post Office Building was constructed in 1924 in the Mission architectural style. Built using masonry and concrete, it was reinforced with steel. By the time that it was completed, it cost a total of $130,000 to construct. In 2015, a historical marker was placed by the Kern County Historical Society. Notably, in 2018, this post office was named in honor of the late country music legend, Merle Haggard, who lived in Bakersfield.
Images
Historic U.S. Post Office in Bakersfield (Named the Merle Haggard Post Office in 2018)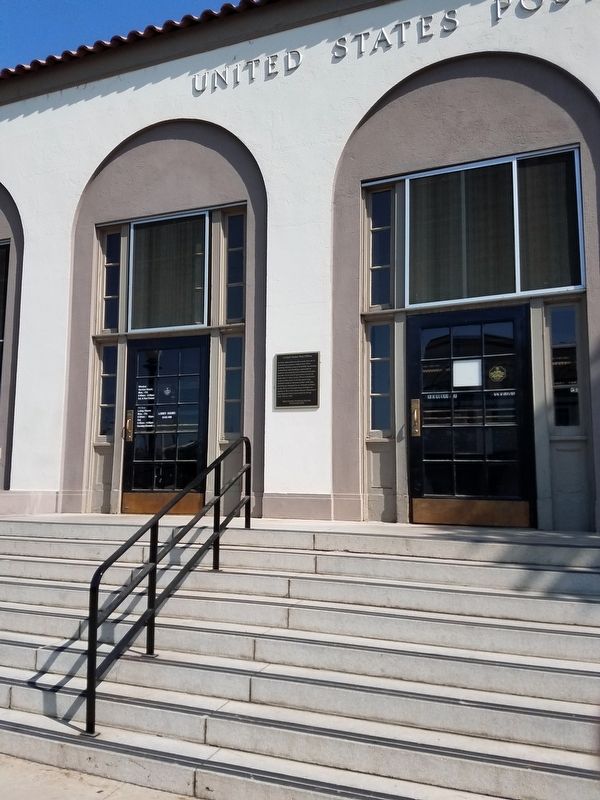 Historic U.S. Post Office in Bakersfield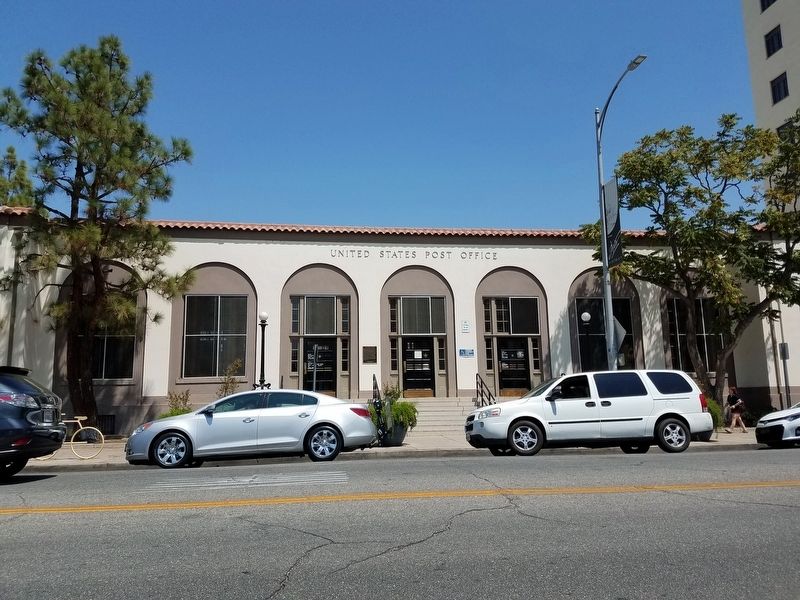 Historic U.S. Post Office in Bakersfield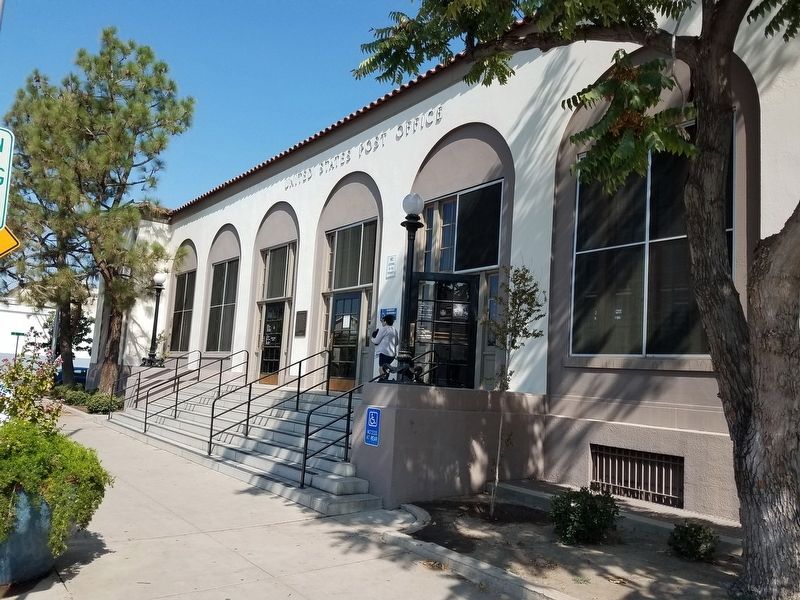 Historical Marker on the Historic U.S. Post Office in Bakersfield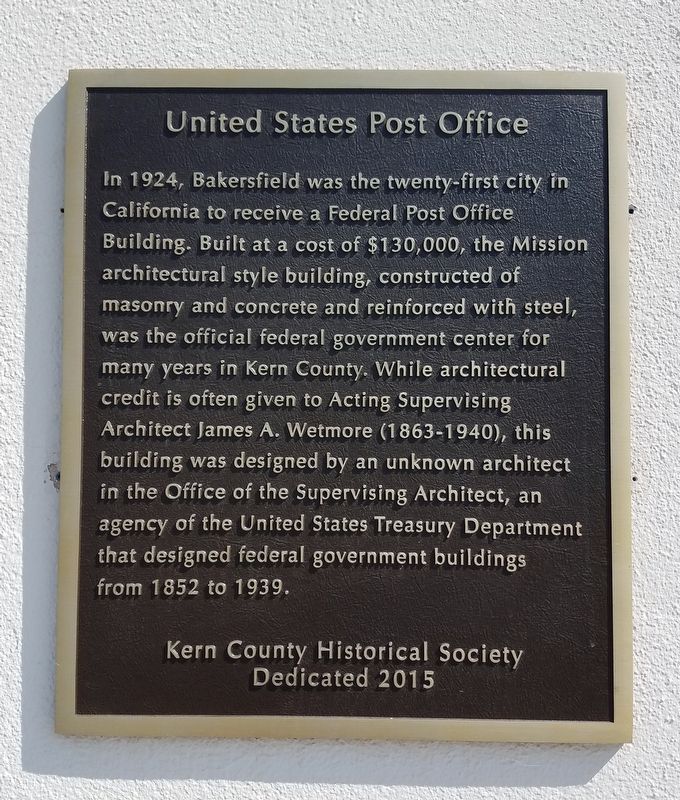 Backstory and Context
This historic United States Post Office building was constructed in 1924. It was designed in the Mission style by an unknown architect who was working for the Office of the Supervising Architect. This office was an agency of the U.S. Treasury Department, which oversaw the construction of federal buildings between 1852 and 1939.
On April 6, 2018, this historic Post Office in Bakersfield was named after the country music legend, Merle Haggard, who was born and lived in Bakersfield. Although Haggard had a troubled childhood that landed him in San Quentin prison, he ultimately managed to succeed in country music, winning numerous awards and honors for his skills in songwriting and performance. These include a Grammy Lifetime Achievement Award, a Kennedy Center Honor, and his induction into the Country Music Hall of Fame.
To acknowledge Haggard's contributions to the City of Bakersfield, this post office was named after Haggard and commemorated with a public event in 2018. The dedication ceremony was attended by members of Haggard's family, as well as by former bandmates, fans, politicians, and local residents of Bakersfield. There were also several protestors in attendance. The event occurred on what would have been Haggard's 81st birthday, just two years after his death.
In Bakersfield, there have also been several other memorials dedicated to the country singer throughout the city over the years. These include Haggard's own star on the Walk of Fame located on the sidewalk in front of the Fox Theater. Also, the Haggard family's boxcar home, which Merle's father had fashioned himself out of a former railroad boxcar, is currently on display at the Kern County Museum in Bakersfield.
Sources
Boose, Denise. United States Post Office Historical Marker, The Historical Marker Database. August 22nd 2018. Accessed April 2nd 2021. https://www.hmdb.org/m.asp?m=122018.
Downtown Bakersfield Post Office to be dedicated April 6 in honor of late American music legend Merle Haggard, USPS. April 2nd 2018. Accessed April 11th 2021. https://about.usps.com/news/state-releases/ca/2018/ca_2018_0402.htm.
Price, Robert . All hail the Merle Haggard Post Office, Bakersfield.com. April 6th 2018. Accessed April 11th 2021. https://www.bakersfield.com/news/all-hail-the-merle-haggard-post-office/article_a0339716-39c4-11e8-82d4-0733c3660201.html.
Image Sources
Denise Boose, The Historical Marker Database

Denise Boose, The Historical Marker Database

Denise Boose, The Historical Marker Database

Denise Boose, The Historical Marker Database

Additional Information