Dolphin Family
Introduction
Three massive, friendly bronze dolphins greet thousands of visitors each day at the end of Stearns Wharf. The Dolphin Family, or Bicentennial Friendship Fountain, has been a fixture of downtown since 1985. Sculptor James "Bud" Bottoms (1928-2018) won a city-wide contest to design a commissioned statue from the city of Santa Barbara. The Dolphin Family is at the heart of Santa Barbara's famed waterfront, so it is easy to think of merely as a tourist centerpiece. However, the Dolphin Family is the legacy of larger questions about Santa Barbara's past, especially with regards to colonialism and the resiliency of the indigenous Chumash communities. Sculptor: JAMES "BUD" BOTTOMS
Images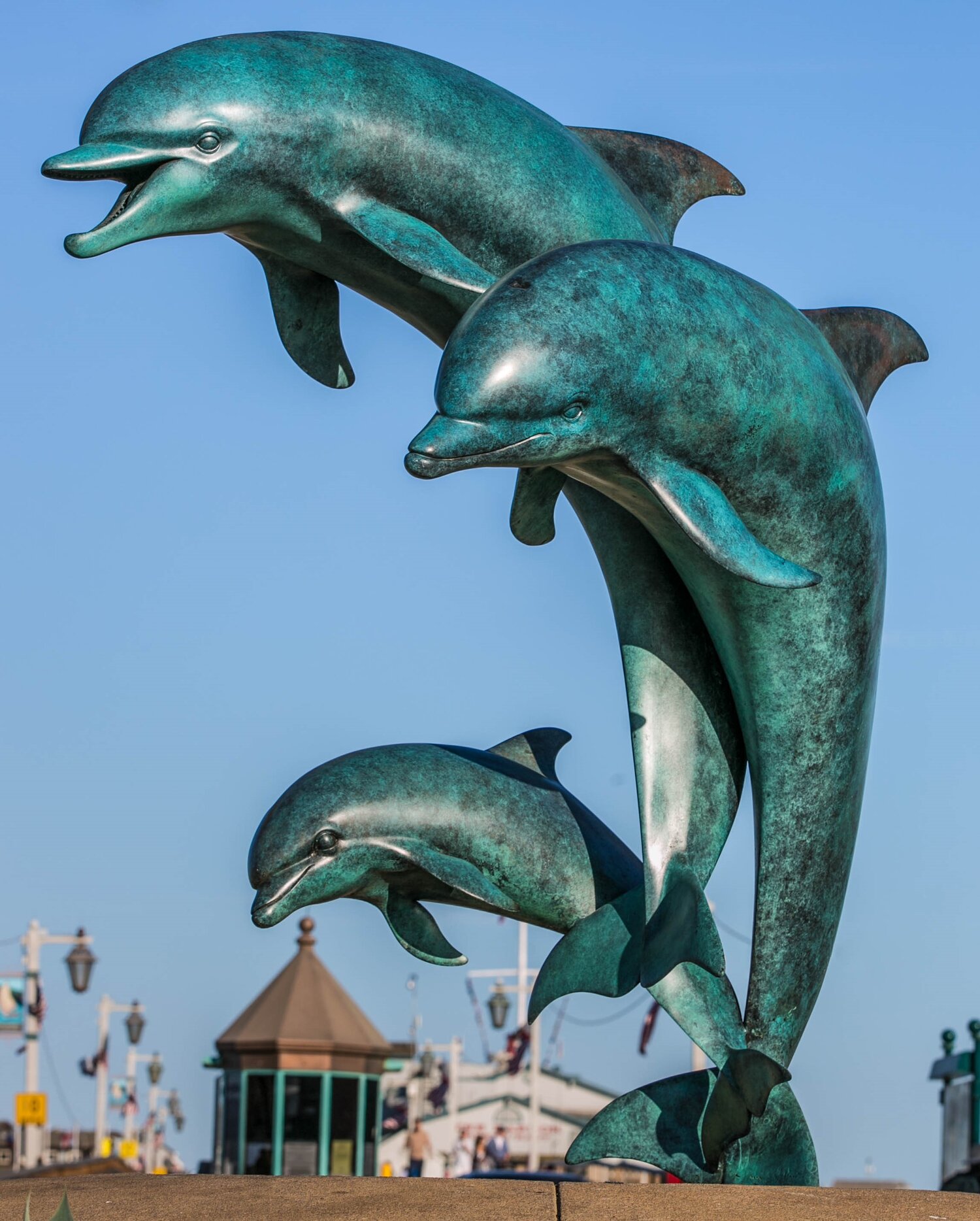 Backstory and Context
Intro
Paragraph on Bottoms
Significance of Dolphin
Spanish Colonial Revival Questions
Sources
Bolton, Tom. Bud Bottoms, Renowned Santa Barbara Sculptor and Environmentalist, Dies at 90, Noozhawk. September 24th 2018. Accessed April 15th 2021. https://www.noozhawk.com/article/bud_bottoms_santa_barbara_sculptor_environmentalist_dies_at_90_20180924.
Fessier Jr. , Michael. THE FOUNTAIN : In Santa Barbara by the Sea, Even Symbolic Dolphins Can Cause a Lot of Trouble , Los Angeles Times . March 16th 1986. Accessed April 16th 2021. https://www.latimes.com/archives/la-xpm-1986-03-16-tm-26502-story.html.
Remembering Bud Bottoms: A Legacy of Art and Activism , April 4th 2020. Accessed April 15th 2021. https://wildlingmuseum.org/news/remembering-bud-bottoms.
Additional Information