The Holt Square / Holt Family
Introduction
At the Holt Park property once stood a home that was built in 1844. This home remained until 2004 when it was torn down. The home was acquired by Dr. Matthew S. Holt in 1899. Dr. Holt was a local physician and publisher of the Weston Republican. This was the child hood home of U. S. Senator Rush D. Holt. His wife Helen Holt was the first woman to hold a statewide-office in West Virginia. Helen Holt married the former U.S. Senator Rush Holt Sr. on June 19, 1941. Rush Holt was the youngest person ever elected to the Senate at the age of 29 in 1934. Helen remained married to him until his death from cancer on February 8, 1955. At the time of his death, Rush was serving in the first month of a term in the West Virginia House of Delegates. Helen and her husband had three children, including the Congressman from New Jersey's 12th congressional district, Rush Holt Jr. Helen Holt never remarried and in 2013, she was a resident of Washington, D.C. She received an honorary degree from West Virginia University in 2013 and turned 100 in August of that year. Helen Holt died in Boca Raton, Florida of heart failure on July 12, 2015, aged 101, a month short of her 102nd birthday.
Images
U. S. Senator Rush D. Holt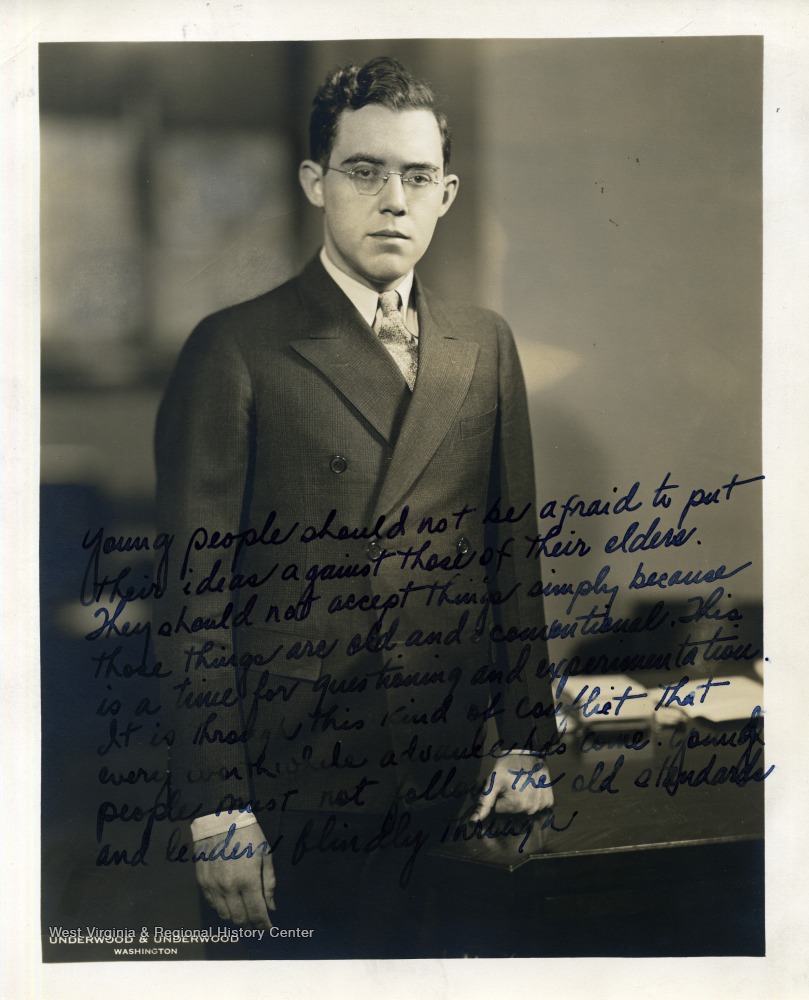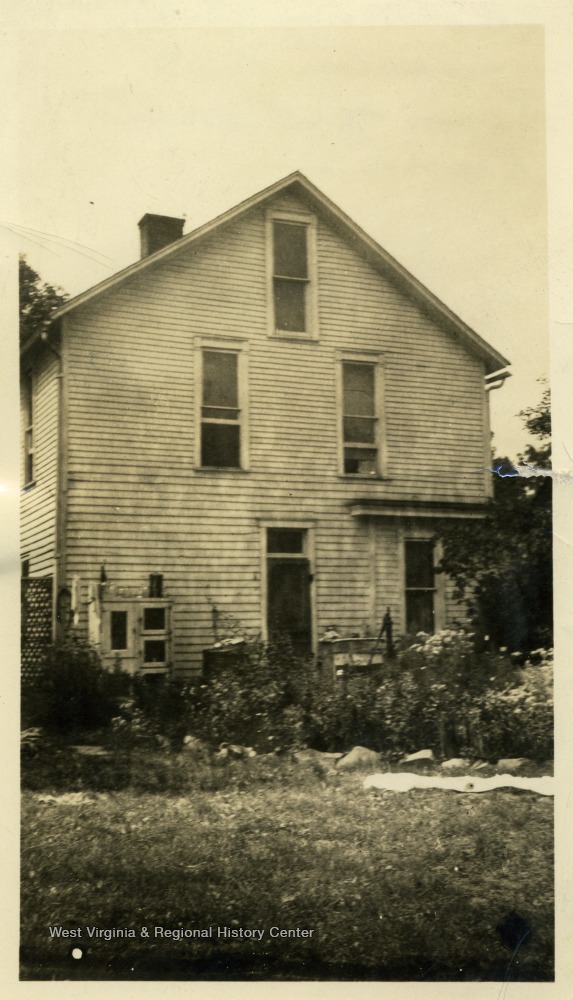 Helen Holt being sworn is as Delegate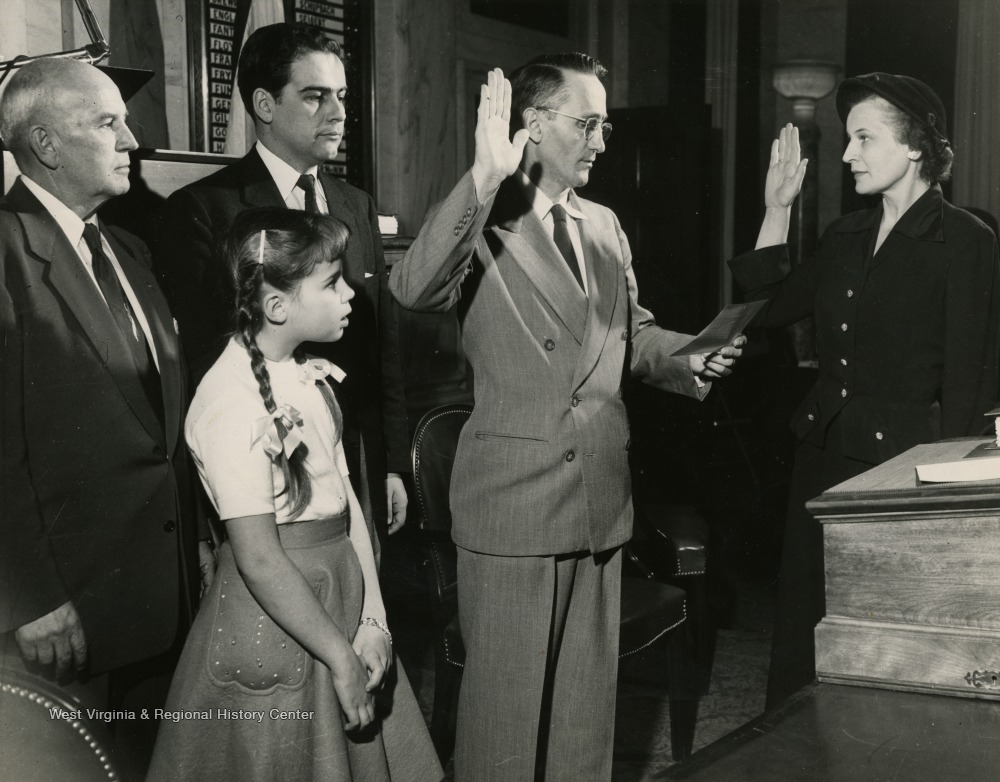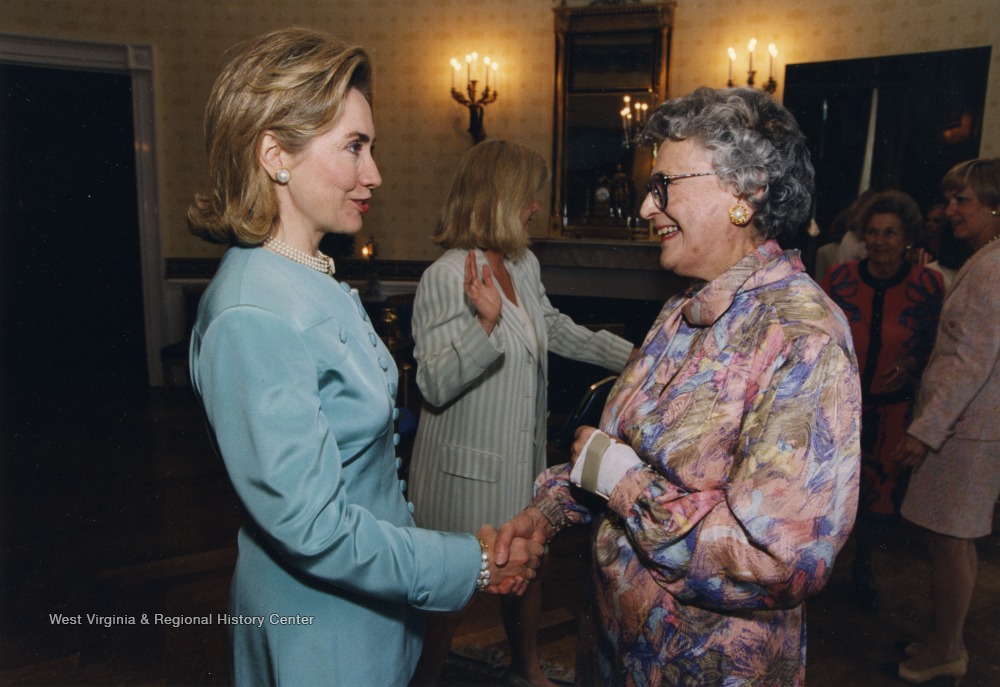 Helen Holt Shaking Hands with President Dwight Eisenhower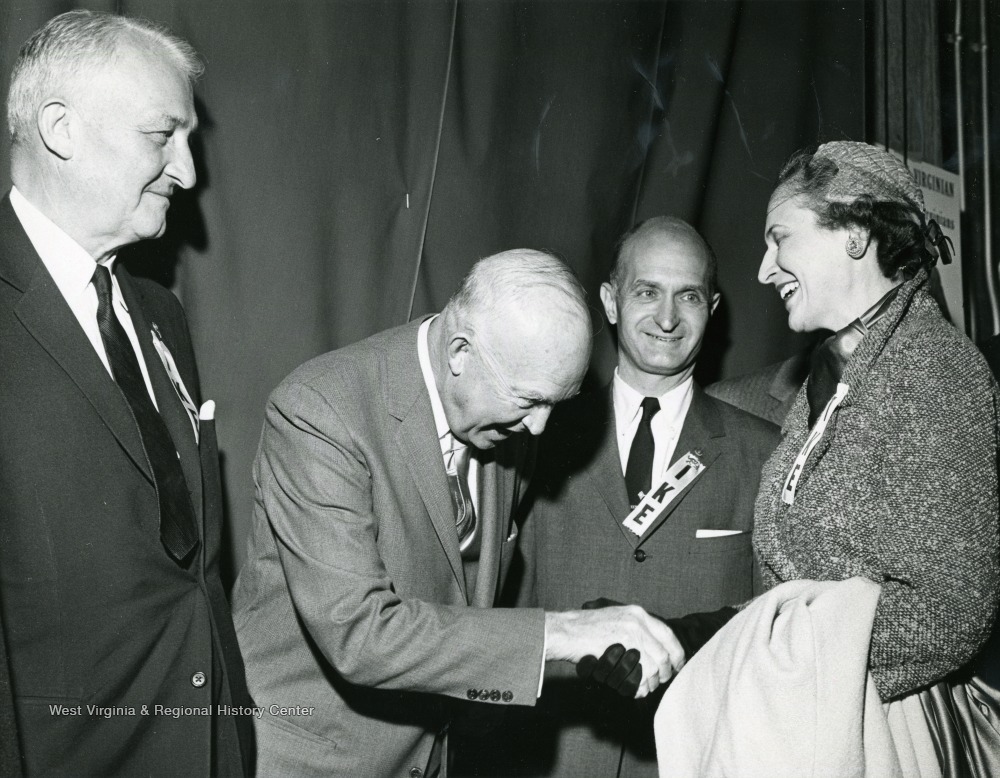 Helen Holt and Captain Winifred R. Quick, Washington, D. C.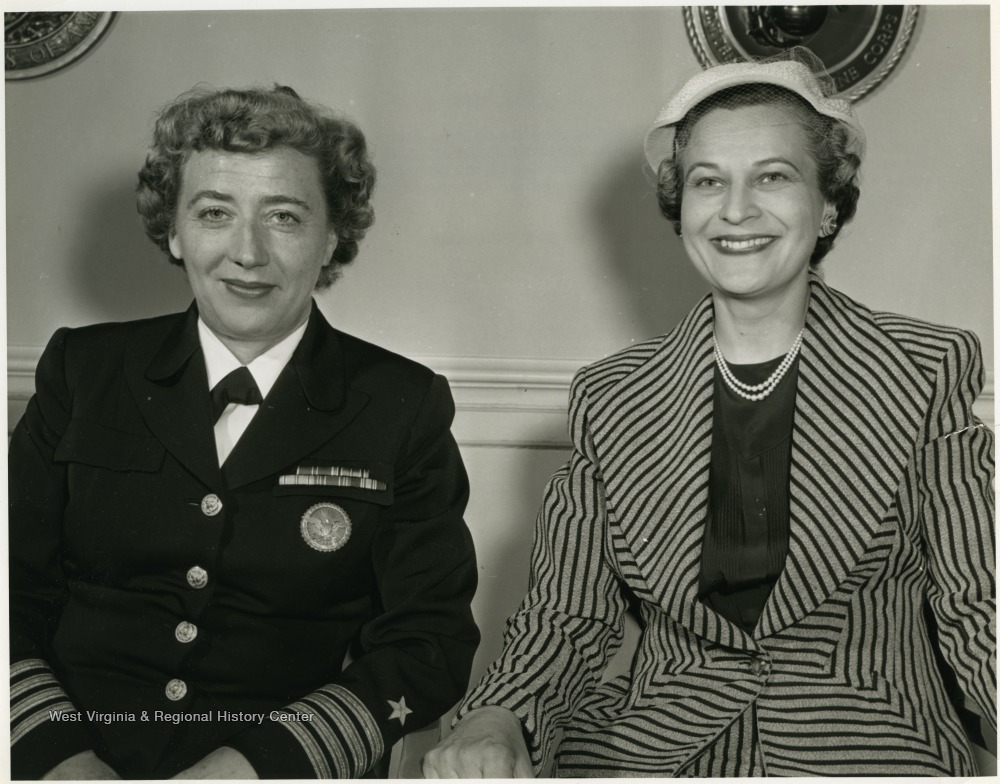 Backstory and Context
Mrs. Helen F. Holt of Lewisburg was sworn in December 4th 1957 as secretary of state - becoming the first woman in West Virginia history to hold a high statewide office. She succeeds D. Pitt O'Brien, who died of a heart ailment after serving as secretary or assistant to his father since the early 1930s. The term to which Mrs. Holt was named by Gov. Underwood will run only until the general election.
Helen Holt was the widow of Rush D. Holt of Weston, the youngest person ever elected to the U. S. Senate at this time. It was while he was serving his lone term in Congress that he met and married Helen. Holt, a longtime Democrat, bolted the party in 1950 to run on the Republican ticket for Congress in the Third District. He was unsuccessful, as he was when he sought the governorship in 1952 also as a Republican.
Mrs. Holt came into statewide focus while touring the state with her husband in 1952, and she filled out his unexpired term in the House of Delegates from 1955 to 1957. Holt served several terms in the Legislature.
Portrait of US senator Rush D. Holt below is inscribed 'Young people should not be afraid to put their ideas against those of their elders. They should not accept things simply because those things are old and conventional. This is a time for questioning and experimentation. It is through this kind of conflict that every worth while advance has come. young people must not follow the old standards and leaders blindly through'
Sources
https://wvhistoryonview.org/catalog/047311
https://onview.lib.wvu.edu/image/047316.jpg
Image Sources
https://wvhistoryonview.org/catalog/047311

https://onview.lib.wvu.edu/image/047316.jpg

https://onview.lib.wvu.edu/catalog/041668

https://onview.lib.wvu.edu/image/041672.jpg

https://onview.lib.wvu.edu/catalog/047234