The First Citizens Bank Building
Introduction
The Citizens Bank, the second such financial institution in Weston, opened for business on Monday, February 8, 1892, located in a rented room in Michael W. Dougherty's recently constructed brick building on the site of 132-134 Main Avenue. But in 1893, needing more space, the bank erected next door this presently standing three-story brick building at 138 Main Avenue (on the southeast corner of Main and Bank Alley), and moved its operations there on December 30th. The new building incorporated a firewall on its south side, most wisely as it turned out, for about a year later, on a frigid night in late December 1894, one of Weston's greatest fires broke out within the block. The blaze raced in two directions, south towards First Street and north towards the bank. The firewall did its job, however; the bank was saved. Except for a few outer brick walls, all other buildings between the bank and First Street (including Dougherty's Shanty and the bank's original home) were destroyed.
Images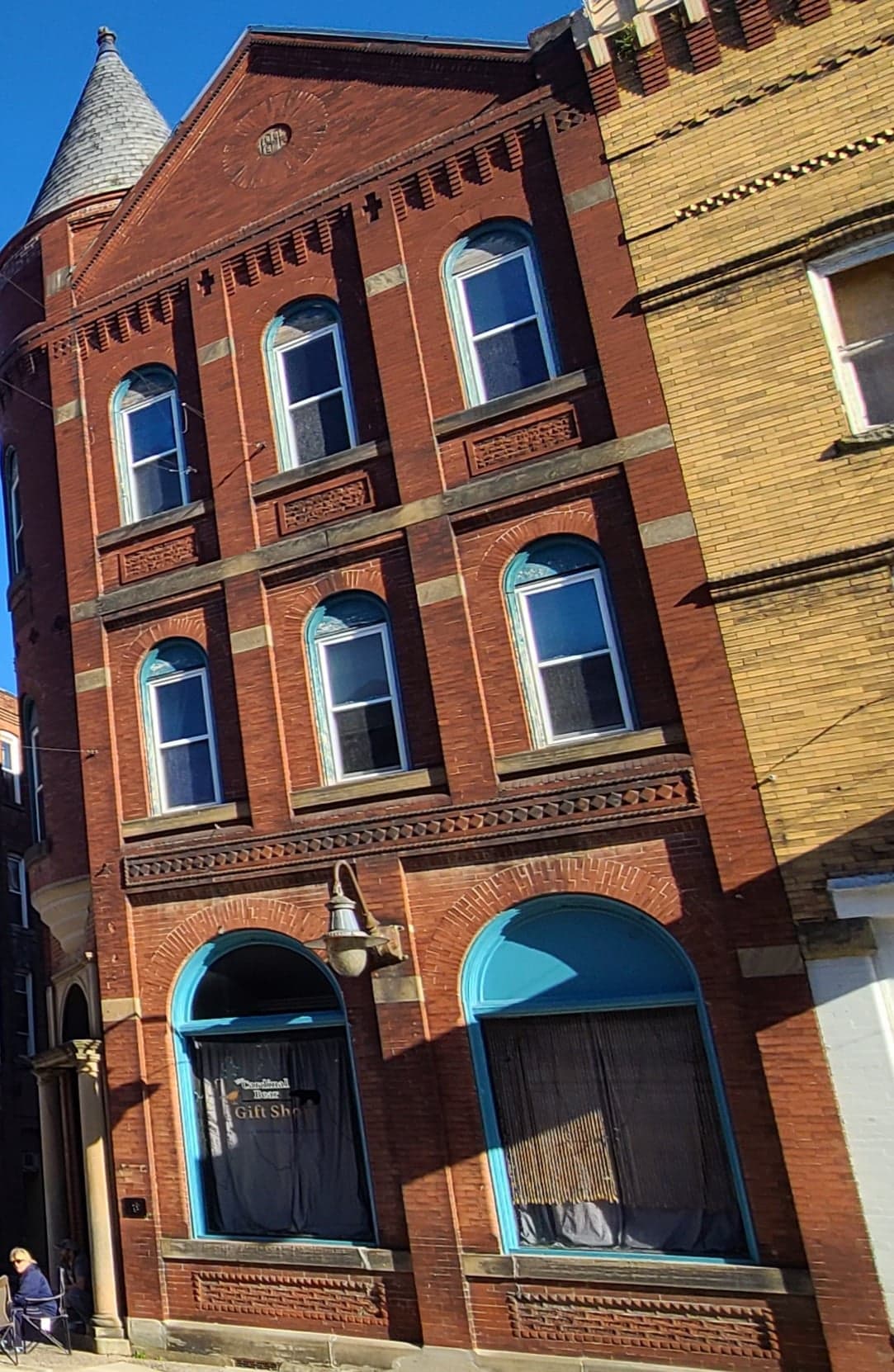 Backstory and Context
In 1901 the bank building was extended in the rear by the addition of a two-story annex. Its design was for the first floor to consist of three, small glass-front business rooms, and for the second floor to provide additional office space.
By the late 1920s, the bank's volume of business again became too great for the space it occupied, so in 1927 the bank purchased the old Bailey House located a block north, and razed and replaced it in 1930 with the present Citizens Bank building.
Numbers of businesses and professions have occupied the former banking rooms in succeeding years — among them, the Hope Gas Company bill payment office, a small loan company, a medical doctor's office, an optometrist's office, an accountant's office, a bakery, an insurance agency, a wholesale glass sales company office, a taxi company, and, most recently, a gift and craft shop.
Sources
Gilchrist-Stalnaker, Joy . Oldaker, Bradley R.. Images of America Lewis County. Arcadia Publishing, 2010.
https://wvrhc.lib.wvu.edu
Accessed December 10th 2020. https://www.citizensbankweston.com/.
Smith, E. C. (2010). History of lewis county, west virginia. Place of publication not identified: Nabu Press.