Birthplace of Isadora Duncan Historical Marker
Introduction
Though much of her life was lived abroad, Isadora Duncan, considered by many to be the mother of modern dance, was born on Taylor Street in San Francisco. On Duncan's last visit to the city, in 1917, she performed for sold-out audiences at what is now the Geary Theater.
Images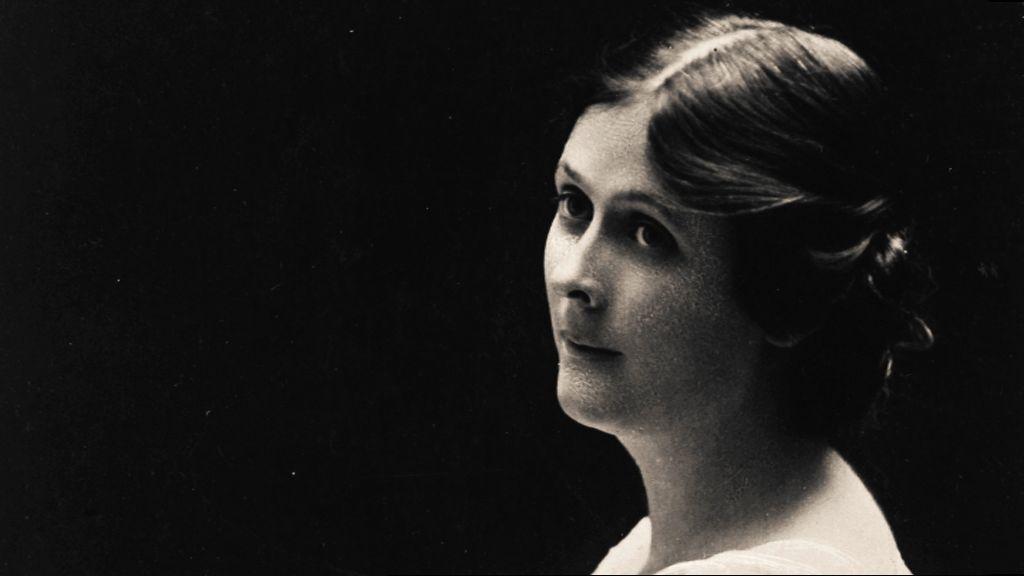 This plaque marking the birthplace of Isadora Duncan can be found directly to the right of the door to 501 Taylor Street.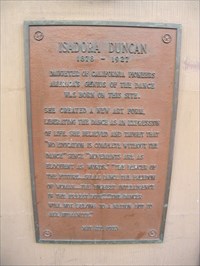 Backstory and Context
Angela Isadora Duncan was born in San Francisco in 1877 or 1878 (the year is uncertain). Her family lived at 501 Taylor Street. Though born into a relatively prominent, well-to-do family, Duncan's father was implicated in illegal bank dealings, and the family's fortunes declined significantly as a result.

Duncan's parents divorced when she was an infant, and her mother moved the children to Oakland. Both of Duncan's parents had an interest in the arts, and Isadora's mother continued to encourage her daughter's passion for dance, even as the family lived in genteel poverty. Duncan and her three older siblings offered dance lessons to neighborhood children to earn extra money for the family.

As an adult, Duncan gained fame for her innovative approach to dance, as well as her unconventional, colorful lifestyle. Always more acclaimed in Europe than in her own country, Duncan nonetheless returned to San Francisco in 1917 for what would be her last visit to her birthplace. She gave cold-out performances at the Columbia Theater, now the Geary Theater.

Duncan is perhaps as famous for her tragic death as for her life and art. In 1927, while riding in an open car, Duncan's trademark long, flowing scarf became entangled in the spokes of one of the car's tires, breaking her neck.
Sources
http://www.sfcityguides.org/public_guidelines.html?article=287&submitted=TRUE&srch_text=&submitted2=... Retrieved 2 May 2017.

Additional Information