Home Moravian Church
Introduction
The Home Moravian Church was founded by the German-speaking Reformationist Protestant sect "the Moravians" in November 1771. The group immigrated first to Georgia from Saxony, having been encouraged to share their religion around the world. The group moved from Georgie to Pennsylvania in 1740. A few years later several members of the group made the journey to North Carolina on foot. The church building itself was completed in 1800.
Images
The main building of the Home Moravian Church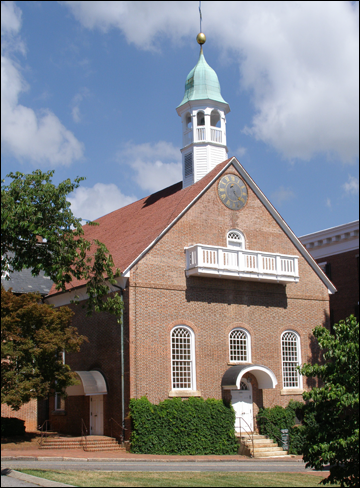 View of both the Home Moravian Church and Salem College Main Hall. Salem College was founded as a Moravian girls' school in 1772.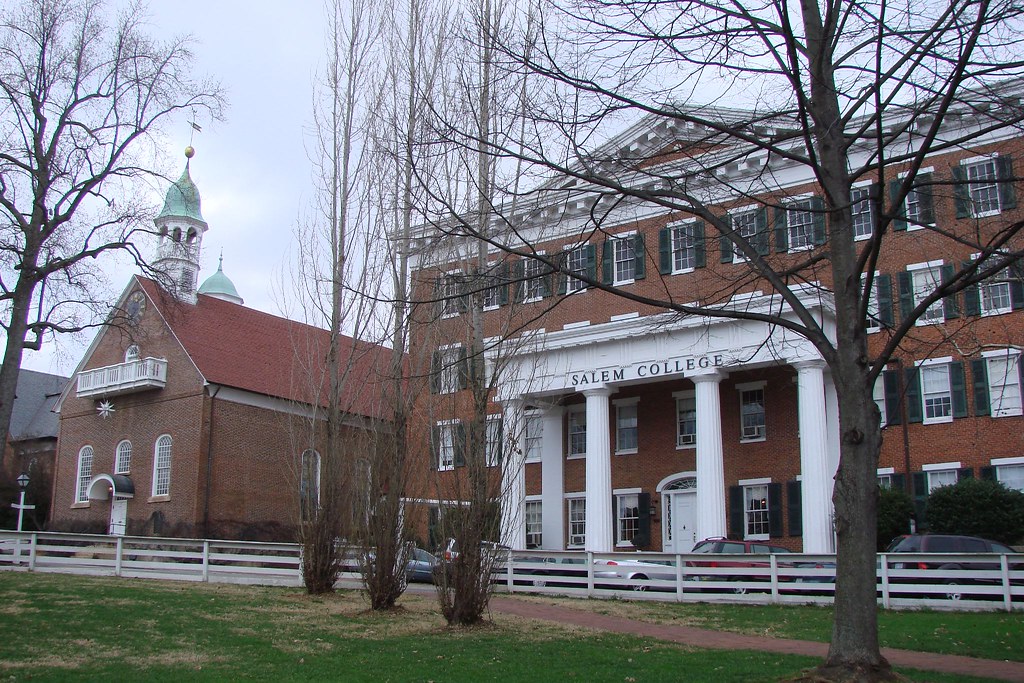 Backstory and Context
"Old Salem" was originally founded by the Moravian settlers in 1766. Salem, known at the time as Wachovia, was designed to be the religious, cultural, and industrial hub of four other surrounding Moravian settlements spanning over 98,000 acres. All land was owned by the church to be leased for construction to church members. Forsyth County was created in 1849, but the Moravians declined establishing Salem as the county seat. They instead sold land (what is currently known as Winston) in order for that property to house the courthouse. Salem became a legal municipality in 1857, as the church began to allow members to purchase their land. Salem and Winston merged to create Winston-Salem in 1913.
Sources
Our History, Home Moravian Church. Accessed September 30th 2020. https://www.homemoravian.org/who-we/history/.
Salem Congregation, Moravian Archives. Accessed September 30th 2020. https://moravianarchives.org/moravian-church-southern-province/salem-congregation/.
Image Sources
homemoravianchurch.ord

https://www.flickr.com/photos/larrywfu/345650680/

Additional Information