Shanklin's Grand Theater
Introduction
Built around 1937, Shanklin's Grand Theatre was a fixture of life in Ronceverte, WV. Owner James C. Shanklin's vision led to the construction of an Art Deco beauty. The theater was also a state of the art facility. The theater's architect was John C. Norman, Sr., the second African American licensed architect in West Virginia.
Images
Shanklin's Grand Theater 1943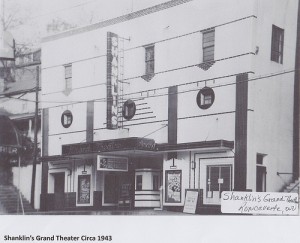 Shanklin's Grand Theater 2014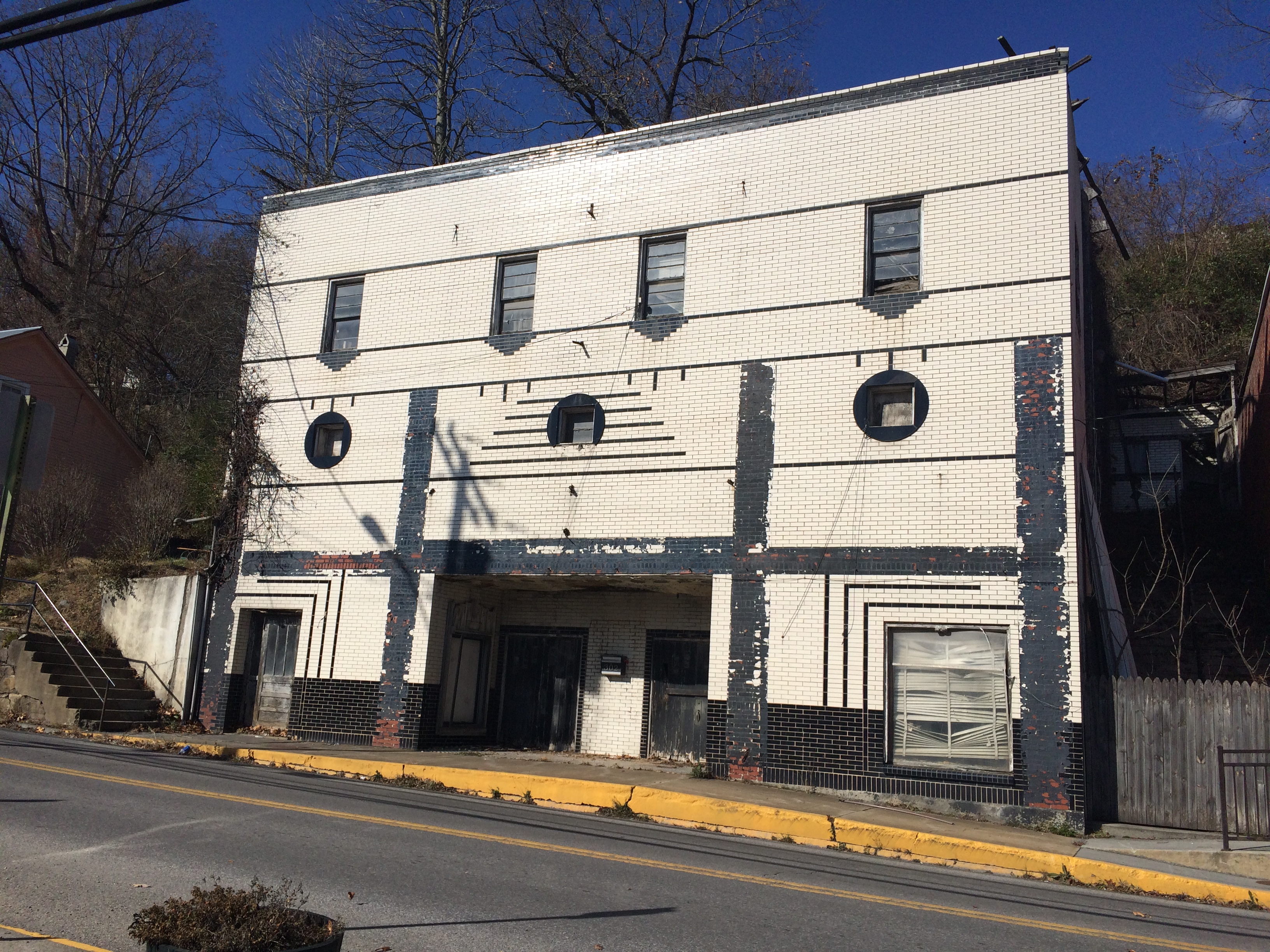 Newspaper article on construction of Shanklin's Grand Theater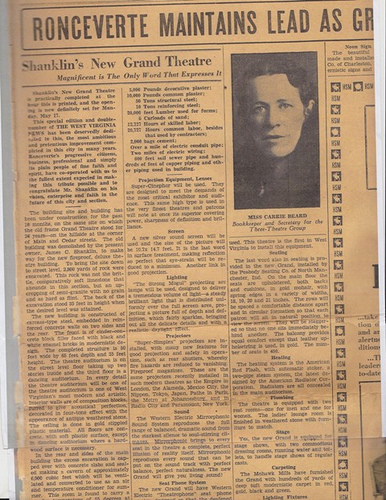 Shanklin's architect John C. Norman, Sr. and his wife Ruth Norman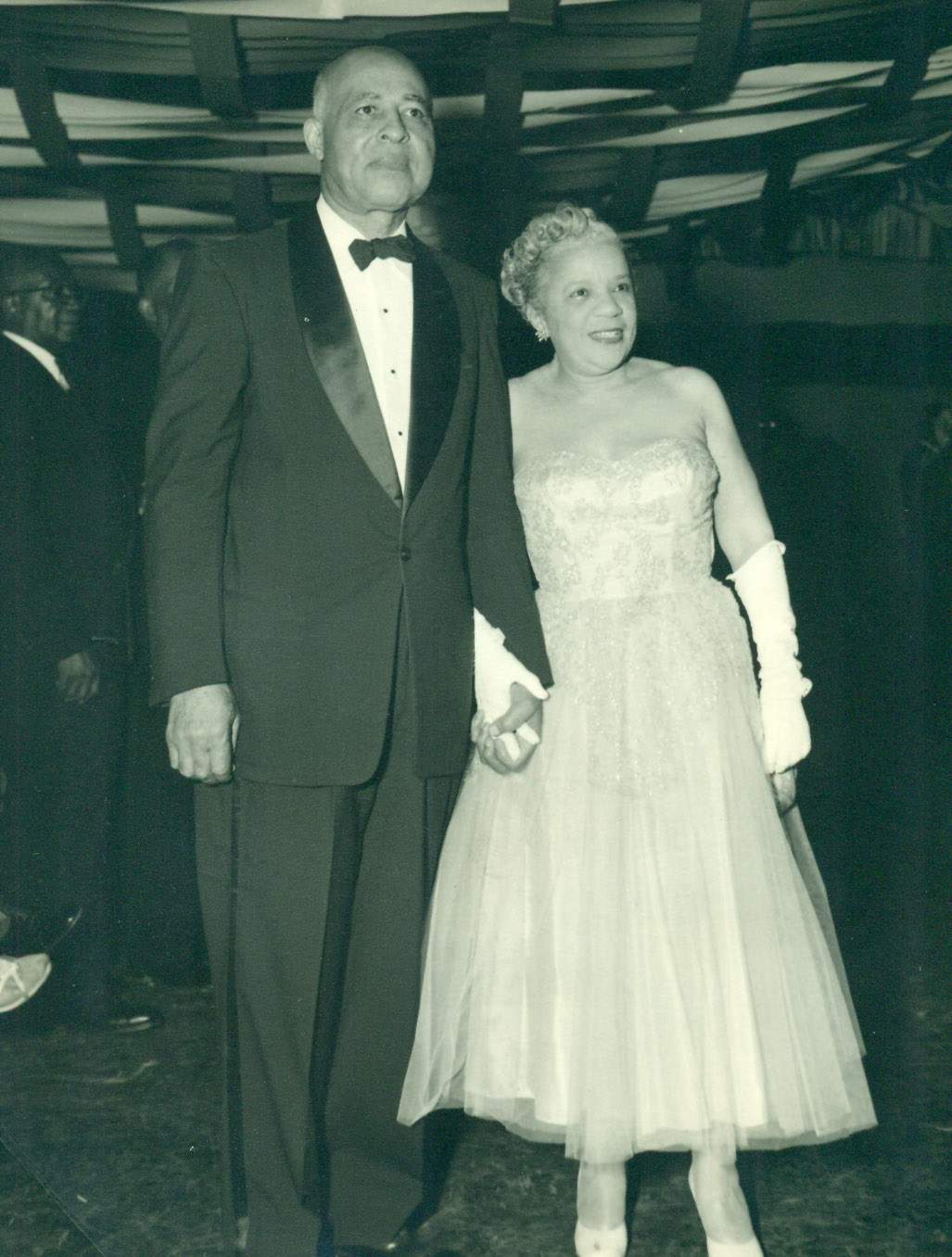 Backstory and Context
Shanklin's Grand Theatre was built sometime around 1937. Sixty tons of steel, 2 miles of wiring, and 15,000 pounds of plaster where used in the construction of the theater. Built over a cavern that provided naturally cooled air, owner James C. Shankiln marketed the theater as being "Cavern Cooled". The buildings facade was made from Vitrolite, a product featured in many Art Deco structures and manufactured in Vienna, WV.
The facility was also state of the art. The theater's technical features included a Western Electric Microphonic Sound System, a Super Simplex projector, and Super Cinephor lenses. Six of the 158 seats were provided with head phones for hearing impaired patrons.1
Built during the era of segregation, Shanklin's Grand Theatre was designed by West Virginia's second African American architect John C. Norman, Sr. The building was designed with segregation in mind. Separate stairs were provided for white and black patrons. Wyatt Blair, author of one of the sources listed below, provided a brilliant observation: "Imagine how conflicting it must've been being an African American architect and having to design a building that was segregated".1
James Shanklin died in 1958, the theater continued operations into the 1960s. WRON radio used the second floor as a study for a time. The theater has since deteriorated and is now in serious disrepair. Ronceverte Development Corporation is the current owner and has plans to restore the theater.2
Sources
1. Wyatt Blair, "Shanklin's Grand Theatre" Traveling 219, January 21, 2013. Accessed November 24, 2014, http://www.traveling219.com/blog/shanklins-grand-theatre/ 2. "Ronceverte Development Renaissance", National Trust for Historic Preservation, October 3, 2011, Accessed November 24, 2014, http://www.preservationnation.org/main-street/main-street-news/story-of-the-week/2011/11104/ronceverte-redevelopment.html
Additional Information