MoMA PS1
Introduction
MoMA PS1 is one of the oldest and largest nonprofit contemporary art institutions in America. The institution was founded in 1971 by Alanna Heiss as part of the Institute for Art and Urban Resources. The Institute was devoted to organizing exhibitions in underutilized and abandoned spaces across New York City. MoMA PS1 was built inside an abandoned public school that had become a warehouse owned by the City of New York. The Romanesque Revival Building was built in 1885 as the first school in Long Island City, and closed in 1963 due to low enrollment. Heiss and the Institute strove to establish a place in New York for site specific art, and opened the first exhibit, Rooms in 1971. MoMA PS1 does not have a permanent collection, rather it began through the transformation of the existing school rooms into long term site specific installations. In the subsequent years, it served as a studio, performance, and exhibition space. In 1997, the Institute became the P.S.1 Contemporary Art Center following a three-year renovation that increased the exhibition space of the museum, including a large outdoor gallery. In 2000, P.S. 1 became an affiliate of MoMA and in 2010 was renamed MoMA PS1 to solidify the merger. The Institution continues to specialize in site specific exhibits, and a commitment to experimental art.
Images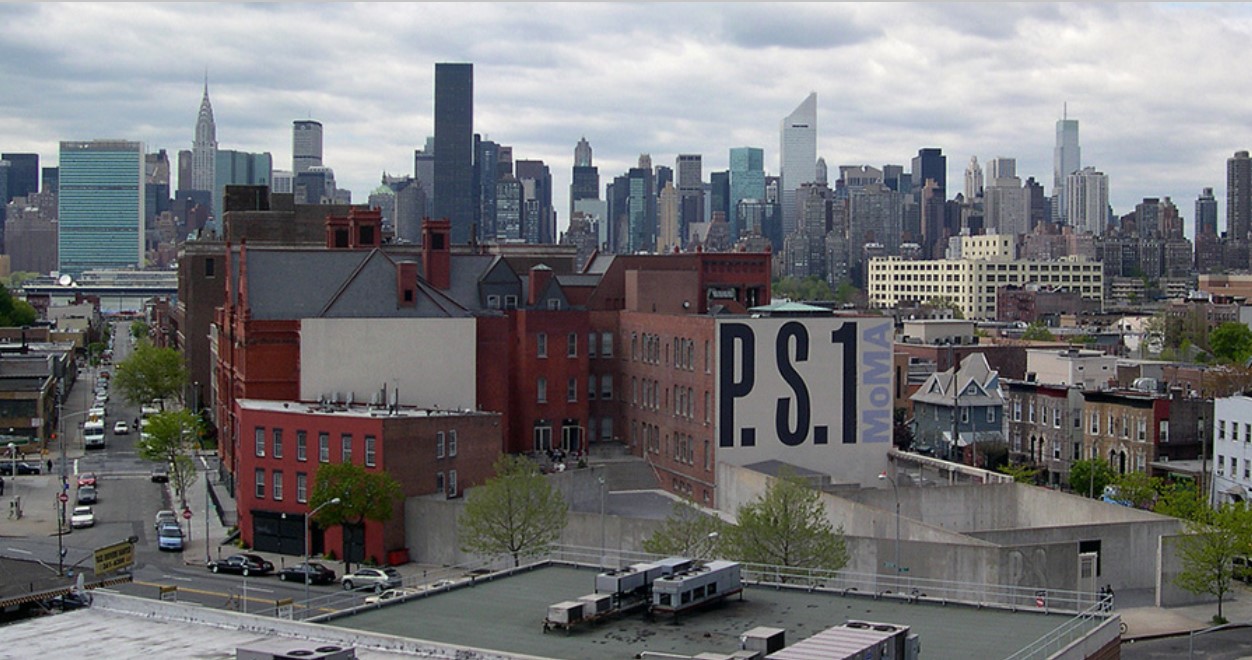 Backstory and Context
60,000 square feet across four stories would be reserved for a museum dedicated to the history of film and the history of the Kaufman Astoria facility. Spearheaded by founder Glenn Ralston, a local planner and music producer, the Foundation hired Rochelle Slovin, former director of the Cultural Council Foundation Project to be the Museum of the Moving Image's executive director. 
Slovin and the Foundation ultimately selected the architectural firm Gwathmey Siegel and Associates of Manhattan to draw up plans for MOTMI. The Museum's estimated cost was $13.2 million provided by the city government, the federal government, Kaufman, and donations from corporate sponsors, supportive foundations, and sympathetic individuals, many of whom were wealthy Hollywood filmmakers and performers.
A $67 million expansion and renovation occurred between February 2008 and January 2011. Designed by Thomas Leeser, the expansion was paid for by the New York City Cultural Affairs Department and a grant from the Carnegie Corporation.
Additional Information