Louis Armstrong House and Museum
Introduction
Though he was born in New Orleans and is often associated with the Big Easy, Louis Armstrong lived for a number of years in Queens. He lived in a modest home in Corona that his wife Lucille purchased with her earnings she'd saved while working at the Cotton Club. The couple moved into the home in 1943 and Armstrong still lived there at the time of his death in 1971. The interior of the house is still decorated in the bright colors that Lucille favored, and while there are touches of luxury here and there, the home is remarkably middle-class considering Armstrong's worldwide acclaim and success. It was designated a New York City Landmark in 1988 and declared a National Historic Landmark in 1976.
Images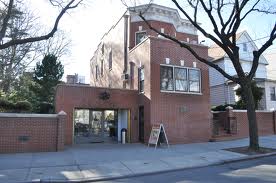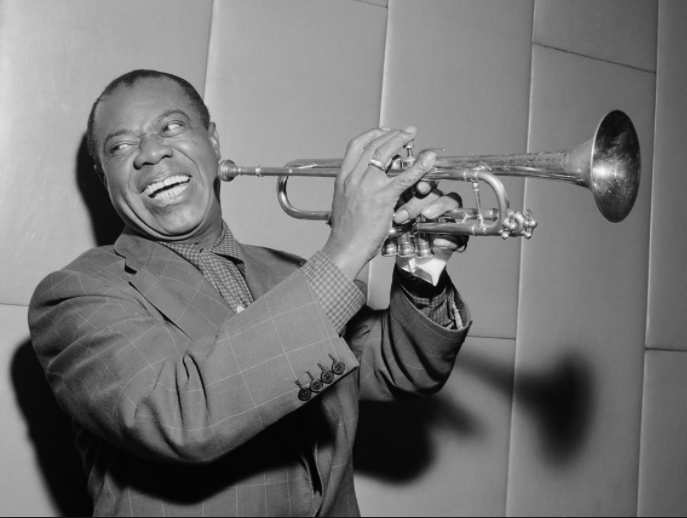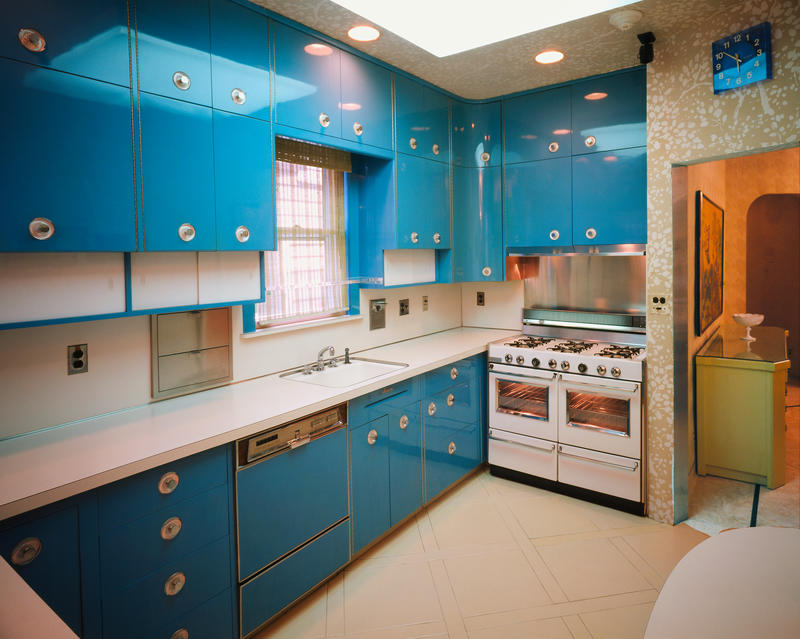 Armstrong in front of his home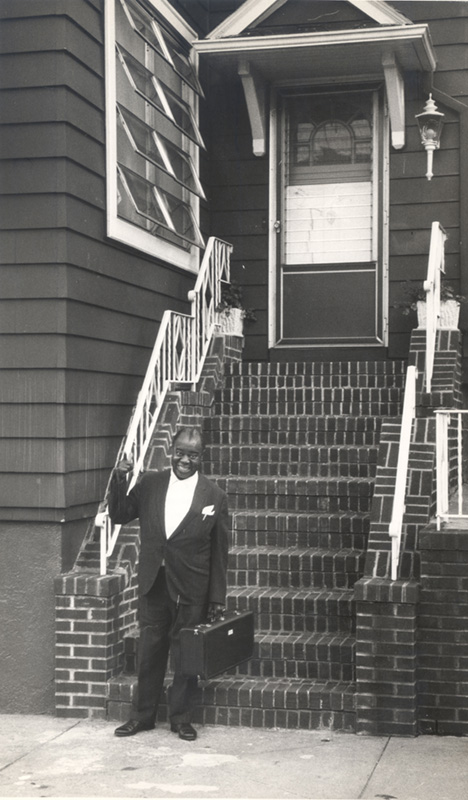 Backstory and Context
Born in New Orleans, jazz great Louis Armstrong lived the last twenty-eight years of his life in Queens, in an unpretentious home on 107th Street. His fourth wife, Lucille heard about the house shortly after marrying Armstrong, and was thrilled that she could afford to buy the home with money she'd saved while working as a dancer at the Cotton Club. Armstrong, who grew up in an impoverished part of New Orleans, immediately felt at home among the working-class residents of the Corona neighborhood.
Lucille actually purchased the home several months before telling Armstrong, who was frequently away on tour. She did most of the decorating herself, using bright colors and fabrics, and while the house as a whole is decidedly ordinary, she did add indulgent touches like a silver-walled walk-in closet and a mirrored bathroom.
By all accounts, the Armstrongs were happy in the home and Louis, in particular, seems to have relished being part of the neighborhood. He was known around the world, but was a fixture in the community. In an interview, the musician stated that the lyrics of what is arguably his most famous song, "What a Wonderful World," could have been describing the sights and sounds in his Corona neighborhood. Anyone was welcome in the Armstrong home, from children in the neighborhood to Dizzy Gillespie, who lived around the corner.
Armstrong died in 1971, followed by Lucille in 1983. No one lived in the home after the Armstrongs, and the house has been preserved largely as it was when the couple lived there. Lucille donated the house to the city following her death and it now operates as the Louis Armstrong House Museum, and houses many of the artist's belongings, including one of his trumpets and his vast record collection.
Today, the Louis Armstrong House Museum is open to the public, offering guided tours of Louis's longtime home. On the tour, audio clips from Louis's homemade recordings are played, and visitors hear Louis practicing his trumpet, enjoying a meal, or talking with his friends. Visitors also get to enjoy an exhibit on Louis's life and legacy, and the Armstrongs' beautiful Japanese-inspired garden.
Sources
.
. Biography , Louis Armstrong House. Accessed October 7th 2019. https://www.louisarmstronghouse.org/biography/.
Xu, Susan. Inside NYC's Louis Armstrong House Museum, a Mid-Century Gem in Queens, Untapped Cities . November 9th 2017. Accessed October 7th 2019. https://untappedcities.com/2017/11/09/inside-nycs-louis-armstrong-house-museum-a-mid-century-gem-in-queens/.
Bengal, Rebecca. Visiting Louis Armstrong's 'Wonderful World', Curbed NY. September 12th 2018. Accessed October 7th 2019. https://ny.curbed.com/2018/9/12/17832394/corona-queens-louis-armstrong-house-museum.
Additional Information