Memorial Coliseum
Introduction
Author-Uploaded Audio
Built to house the University of Kentucky's men's basketball team in 1950, the Memorial Coliseum saw two of the team's championship wins. UK basketball icons Adolph Rupp and Pat Riley were a part of the structure's history among other athletes who would go on to play in the NBA. The team has relocated to Rupp Arena for games since 1976, but the Memorial Coliseum still hosts a variety of other sports and events and is the practice facility for UK's men's basketball team. The facility has undergone a series of renovations since it opened which have expanded the services offered to include tutoring.
Images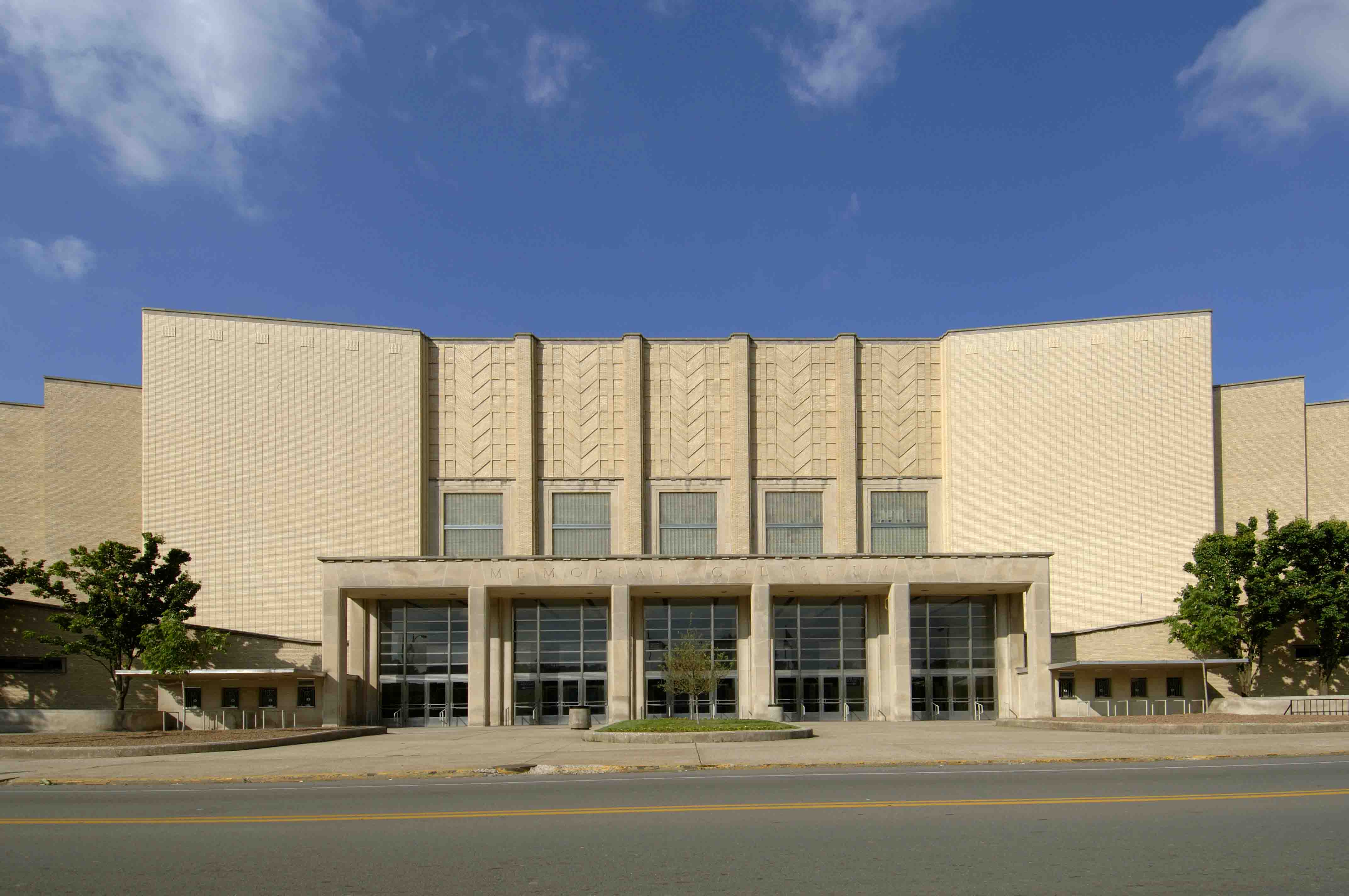 Court in Memorial Coliseum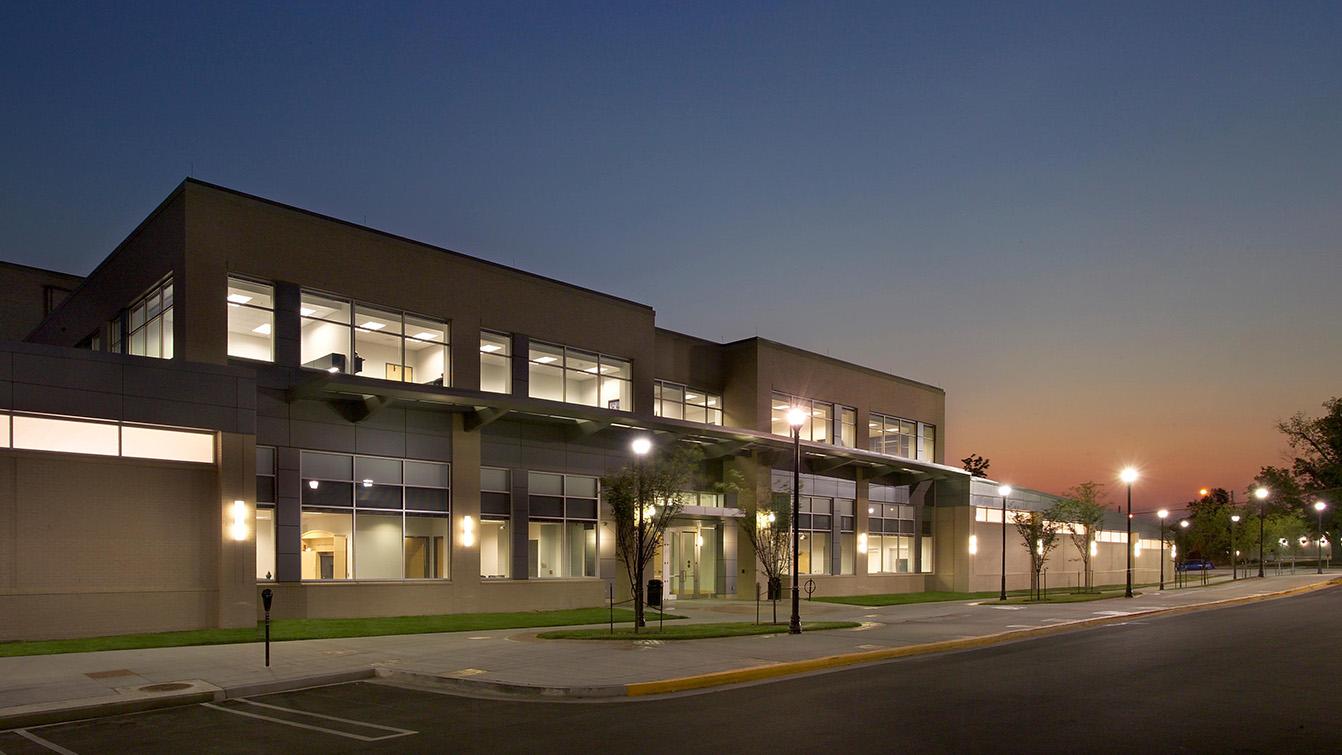 Backstory and Context
Author-Uploaded Audio
Built in 1950, the University of Kentucky's Memorial Coliseum was home to the school's nationally ranked men's basketball program for 26 years. The structure was built for $4 million dollars and was named to honor over 9,200 Kentuckians who died in the second World War. While in use by the program, the coliseum hosted 345 men's basketball games of which the team won 307. Many important events in the team's history happened at the venue including two national championship victories and eight other championship games. 
Many notable figures in Kentucky basketball history played and worked at Memorial Coliseum. Legendary coach Adolph Rupp would coach his final years at the venue until his retirement in 1972. Rupp's career spanned 42 years at the University of Kentucky and the team's next stadium, Rupp Arena, was named in honor of his accomplishments. Players from the period who gained notoriety from this era are Adrian Smith, Frank Ramsey, Louie Dampier, Cliff Hagan, Dan Issel, and Pat Riley. 
The basketball program began at the University of Kentucky in 1902 when the women's team was founded; the men's team follow shortly after in 1903. The teams would play in smaller arenas, not well-suited for large audiences, until 1924 when the Alumni Gymnasium was opened. Alumni was the home to both of the school's programs until Memorial Coliseum was constructed in 1950.  
Since the building was constructed, it has undergone several renovations. Most notable among these was the 1990 update that reduced seating but saw the addition of more training facilities, the 1998 addition of the tutoring center, and the Joe Craft practice facility in 2007. This recent addition as named in honor of UK graduate Joe Craft who donated the funds to construct the facility. Craft is a billionaire businessman whose success largely comes from involvement in the coal industry.  
Though no longer the seat of the men's basketball team, the Memorial Coliseum is still a center for UK sports. The arena houses women's basketball, gymnastics, volleyball and a variety of other events. The CATS tutoring facility and the practice gym are both still in active use, making Memorial Coliseum a central fixture on UK's campus. Information on upcoming events and ticket sales is available from UK Athletics.  
Sources
Joe Craft Center, UK Athletics. Accessed August 24th 2020. https://ukathletics.com/sports/2015/7/31/_131461810132206545.aspx.
Joseph W. Craft III, UK Alumni Association. Accessed August 24th 2020. https://www.ukalumni.net/s/1052/18/interior.aspx?sid=1052&gid=1&pgid=1482.
Kentucky's Memorial Coliseum Record, Big Blue History. Accessed August 24th 2020. http://www.bigbluehistory.net/bb/Statistics/arenamemorialcol.html.
Maynard, Jake. Beloved, historic arena to undergo renovations, kentuckykernal. January 22nd 2019. Accessed August 24th 2020. http://www.kykernel.com/sports/beloved-historic-arena-to-undergo-renovations/article_3c958e38-1e7c-11e9-a679-6734fb35bab0.html#:~:text=Memorial%20Coliseum%20opened%20in%201950,eight%20men's%20basketball%20national%20championships..
Memorial Coliseum, UK Athletics. Accessed August 24th 2020. https://ukathletics.com/sports/2015/7/31/_131461810178489307.aspx.
UK Chronology, UK Libraries. Accessed August 24th 2020. http://libraries.uky.edu/libpage.php?lweb_id=311&llib_id=13.
Image Sources
https://calendar.uky.edu/memorial_coliseum_940#.X0Pex4hKjD4

https://ukathletics.com/sports/2015/7/31/_131461810178489307.aspx

https://ukathletics.com/sports/2015/7/31/_131461810132206545.aspx

Additional Information