The Maurice Shock Building
Introduction
Author-Uploaded Audio
Completed in 1977, the Maurice Shock Building is is the largest building on campus and is home to the School of Biological sciences at the University of Leicester and is host to a variety of labs and lecture theatres, providing a unique site that amalgamates teaching and research for students and staff. The building is connected to the Adrian Building via a bridge.
Images
The Maurice Shock Building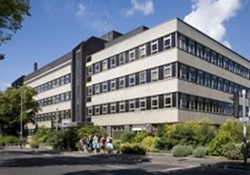 Bio chemistry lab, Maurice Shock Building, 1996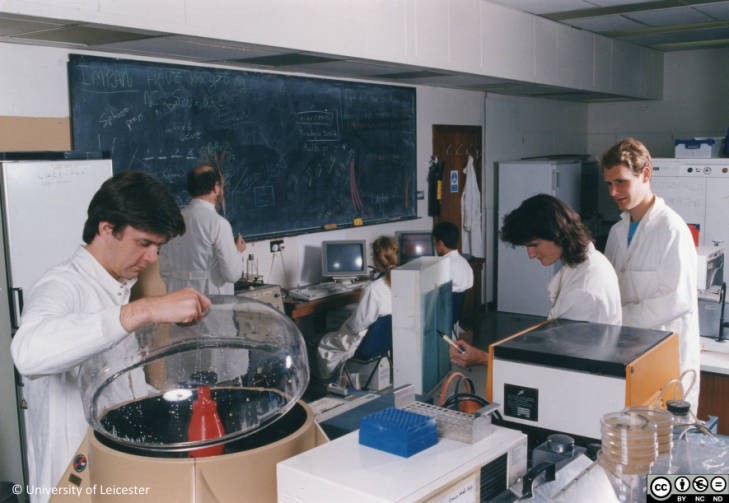 Tony Maxwell with a student in a laboratory, 1980s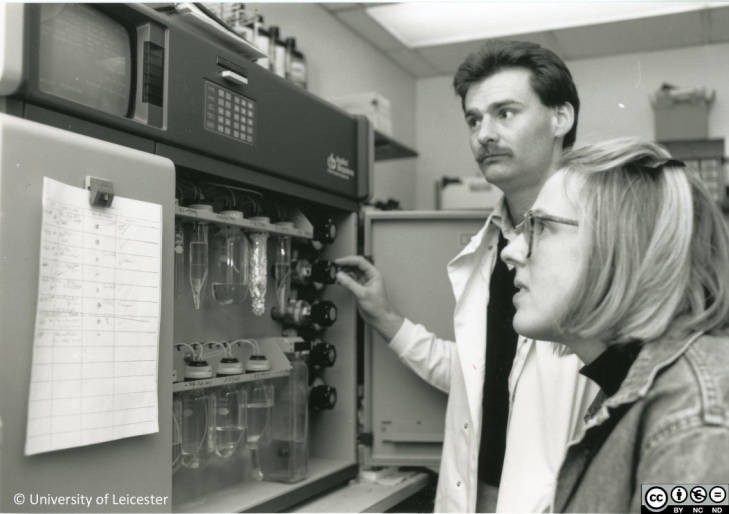 Backstory and Context
Author-Uploaded Audio
The Maurice Shock Building was designed by W.F. Johnson Partners of Leamington Spa and was completed in 1977. The building has a six-story concrete frame with a façade of ribbed concrete panels, which are designed to show some of the weathering patterns. The entrance is defined by a glazed stairwell set within which carries through to the roof. The glazing alternates across the face of the building with Black glazing across the panels. The Maurice Shock Building is linked to the Adrian Building by a bridge that runs across University Road. The building was officially opened by Sir Cyril Clarke, son of Dr Astley Clarke in 1977. In 1994, the building was named the Maurice Shock Medical Sciences Building, after Sir Maurice Shock, who was Vice Chancellor of the University from 1977 to 1987. The building is home to the to the laboratories and teaching accommodation for the Medical School within the College of Medicine, Biological Sciences and Psychology.  
Sources
Lyons. A, 2017. 'The Architecture of the Universities of Leicester.
University of Leicester 2020, 'The Maurice Shock Building'. https://www2.le.ac.uk/departments/biologicalsciences/images/about-the-school/27-msc00001.jpg/view
Image Sources
https://www2.le.ac.uk/services/rooms/maurice-shock

University of Leicester Special Collections - ULA_FG3_5_3

University of Leicester Special Collections - ULA_FG3_5_1

Additional Information