The Jacob Purdy House
Introduction
The Jacob Purdy House was used by President George Washington as his headquarters twice, in 1776 and 1778, during the Revolutionary War. The Purdy House is believed to be the oldest residence in the city of White Plains.
Images
Early Depiction of the Jacob Purdy House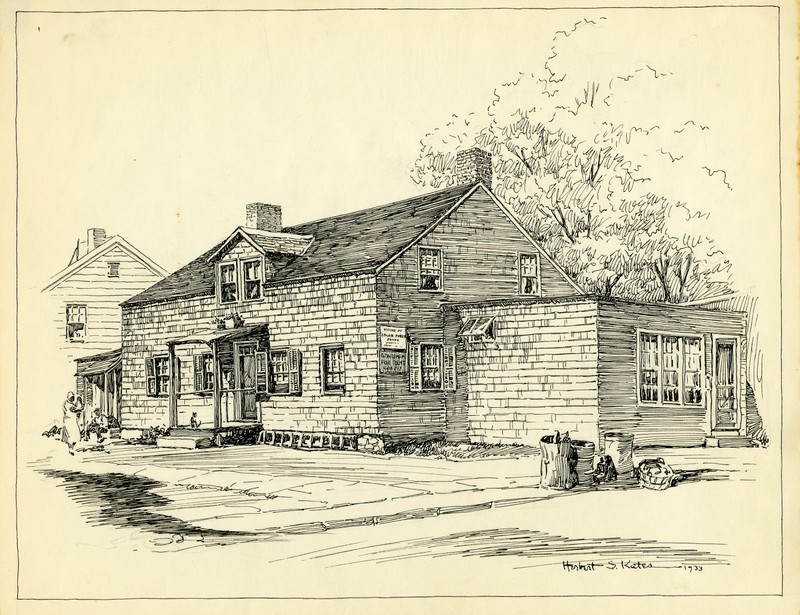 Close up picture of the Jacob Purdy House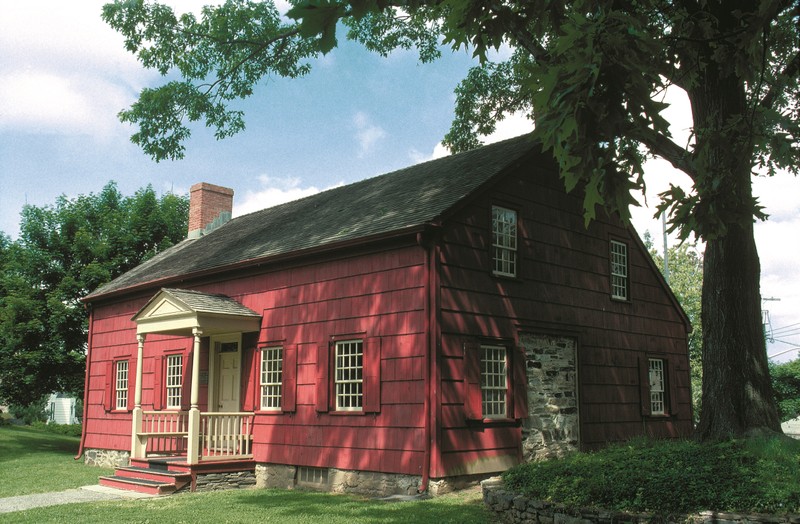 Backstory and Context
The Jacob Purdy House is currently located at 60 Park Avenue, White Plains, New York. George Washington and his army encamped at this house twice during the time of the Revolutionary War. Washington's troops first used the Jacob Purdy House as a headquarters in 1776 during the Battle of White Plains. Then it was used again, in 1778 when Washington had the British Army on the run. It should be noted that there are still some historians who argue that Washington's troops were located at the Miller House, another White Plains site, not the Purdy House in 1776. (2)
The Mohican Native Americans originally owned the land where the Purdy House now stands. In 1683, Joseph Horton purchased one hundred and thirty two acres of land from the Mohicans, which now has become the city of White Plains. In the early 1720's Joseph Horton's brother Samuel, took control over the purchased land and shortly after, in 1721 began construction of the Purdy House. (1)
When Samuel Horton died in 1730 the house and its surrounding farm land was purchased by Samuel Purdy. Samuel Purdy passed the land down to his son Jacob Purdy. Jacob owned the land during the Revolutionary War, when Washington occupied it twice. The Purdy family sold the house to Samuel Mott in 1869. In the 1960's the house became neglected and was slated to be demolished to make way for roads.
Fortunately for this historic site, in 1963 the Battle of White Plains Monument Committee purchased and restored the house. In 1973 the Purdy House was moved to Park Avenue and was deeded to the City of White Plains. It is currently maintained by the White Plains Historical Society.
The Jacob Purdy House is still open today and is available for tours by appointment. You can also visit the Purdy House by checking events open to the public on the White Plains Historical Society's official website. (3)
Sources
Special, James Feron. "A Strategic Retreat for Headquarters of Washington." The New York Times August 10th 1973. .
Williams, Gray. Jackson, Kenneth T.. Picturing Our Past: National Register Site in Westchester. New York. Westchester County Historical Society.
Jacob Purdy House, Archives "The City's Attic". Accessed March 4th 2020. http://www2.cityofwhiteplains.com/jacob-purdy-house.html.
Kennedy, Karen Morey. The Jacob Purdy House. National Register Of Historical Places Inventory- Nomination Form. Published January 1st 1976.
Additional Information