Former Site of Bears Baseball Stadium aka Mile High Stadium
Introduction
The most famous of the old Denver ballparks, Bears Stadium. It opened in August 1948. Bob Howsam, built the park for the Bears franchise. In 1959 Howsam was pivotal in joining the American Football League. The Denver Broncos were added to the roster of teams to call this stadium home. When the city acquired the park in 1968, it was renamed Mile High Stadium. This field remained the home of the Bears (renamed the Zephyrs in 1985) until 1992. Starting in 1993 the Colorado Rockies called Mile High home field.The Rockies played in the park their first two seasons, leaving for Coors Field in 1995. The Colorado Rapids (soccer) came to play in 1996. By 2002 the stadium was demolished. The Broncos and the Rapids moved to Empower Field (aka Invesco Field at Mile High)
Images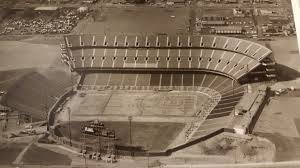 Mile High Stadium - Baseball Field Seating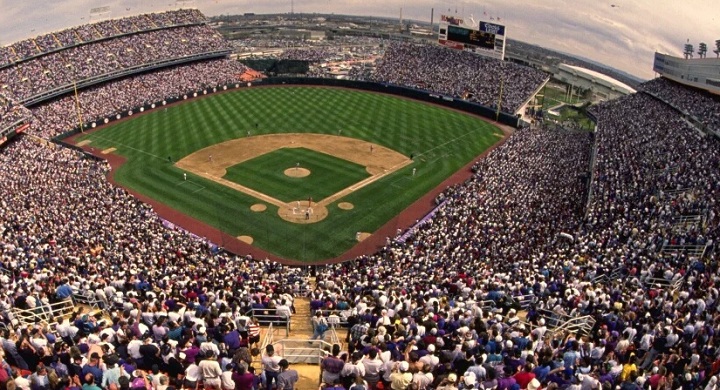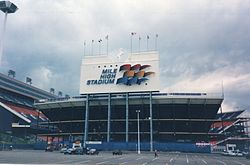 Mile High Stadium - Football Field Seating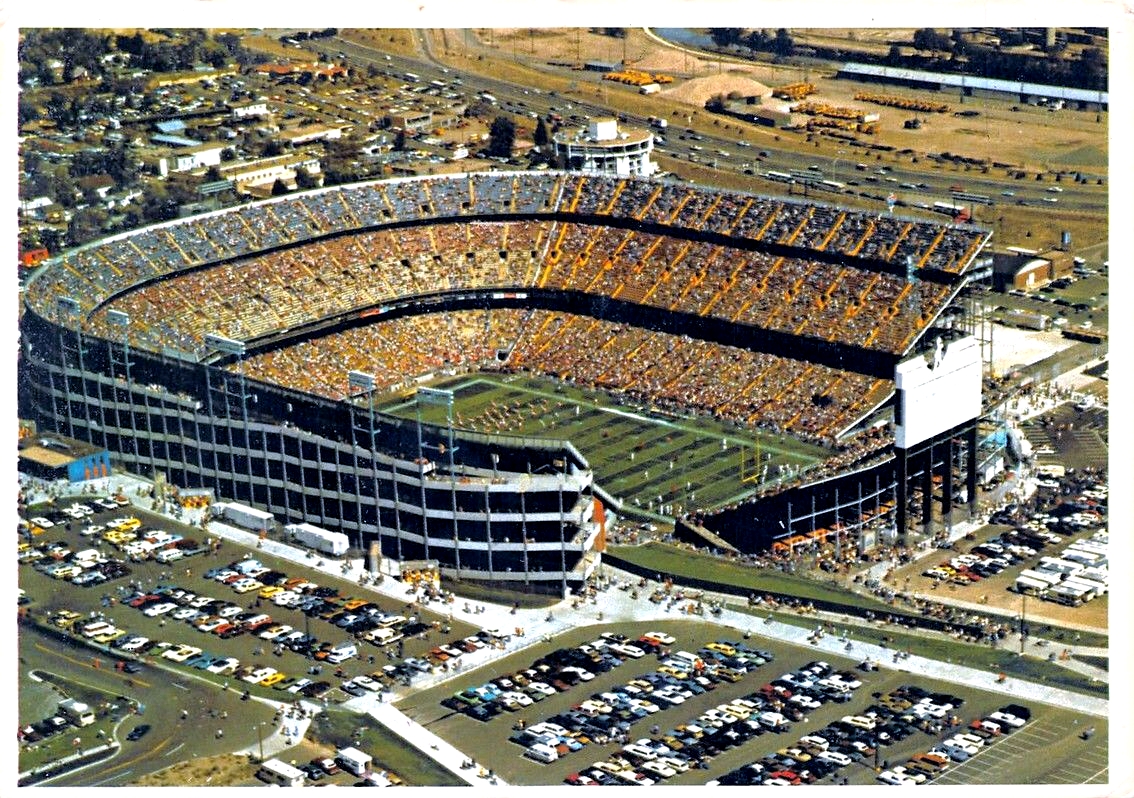 Bears Stadium Home Plate Memorial in Parking Lot J of Empower Field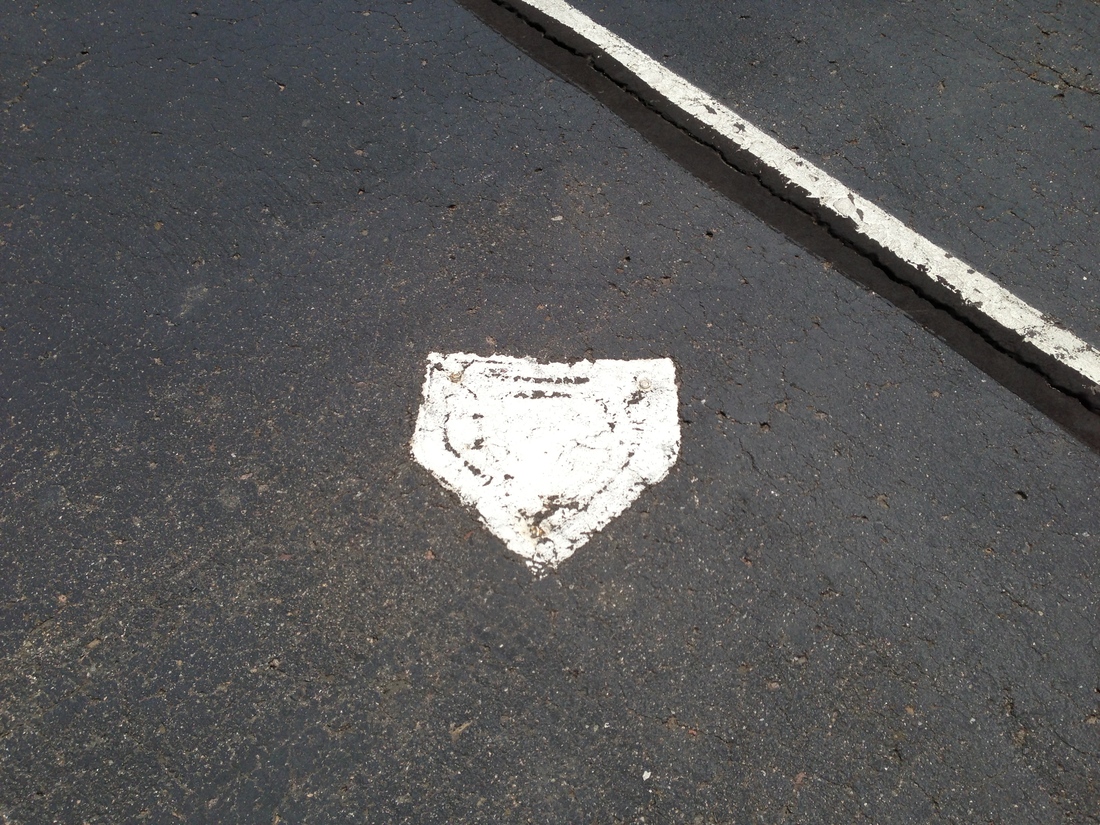 Backstory and Context
In parking lot J of Empower Field, resides the old home plate of Bears Stadium. It isn't much more than a painted home plate. However the baseball legacy behind it is everlasting. In 1948 Bears Stadium was built. It was home to Denver's Western League baseball team, The Bears. 
Bob Howsam purchased the Denver Bears in 1947. He envisioned a bonafide ballpark for the team. A stadium with more and better seating options. The site for the stadium was a former landfill, located at 20th & Clay Streets. Opening game at Bears Stadium took place on August 14th, 1948. The stadium nearly filled the 16,000 seats, with 11,000 attendees.
In 1959, Howsam created the American Football League. This league consisted of the New York Titans, Boston Patriots, Buffalo Bills, Houston Oilers, Los Angeles Chargers, Oakland Raiders, Dallas Texans, and Denver's own Broncos. In need of a field to play on, The Broncos shared Bears Stadium. Seating was added to the field for Bronco Games. By use of portable bleachers the stadium increased to 34,000 seats.
In 1968 Bears Stadium was purchased by the City of Denver. The name changed to Mile High Stadium. Permanent stands were added on the north and west sides. In 1977 the east stands were revamped with a hydraulic system. This allowed for the seats to extend for football and retract for baseball games. This also brought the max capacity to 80,000 seats.
The Bears, Denver's hometown hero's were renamed The Zephyrs in 1985. They played at Mile High until 1992. In 1993, Denver welcomed their new MLB team, The Rockies. They played at Mile High Stadium for their first two years. They drew in a record number of fans for a single game, and 4 million fans in the first year. The amount of fans prompted the city to build the team their own field.
In 1995, The Rockies found their new home at Coors Field. The Broncos continued to play at Mile High Stadium. In 1996 the Colorado Rapids a soccer team called this field home. In 2002, the Stadium was demolished. Both the Broncos and Rapids moved to the adjacent Invesco Field. The demolished site became part of the parking lot for the new field. 
Sources
Chrisman, Chris. Baseball before Coors Field: A tour of Denver's historic baseball sites, SBNation. August 5th 2013. Accessed July 22nd 2020. https://www.purplerow.com/2013/8/5/4588706/baseball-before-coors-field.
Mile High Stadium, Ballparks of Baseball. Accessed July 22nd 2020. https://www.ballparksofbaseball.com/ballparks/mile-high-stadium/.
Bears Stadium, Denver Library. Accessed July 22nd 2020. https://history.denverlibrary.org/news/bears-stadiam-its-beginning-and-evolution.
Image Sources
Denver Public Library

Public Domain

Public Domain

Public Domain

SBNation

Additional Information