Leku Ona
Introduction
In 2005 Leku Ona was opened as a restaurant and boutique hotel on the Basque Block in downtown Boise. They are well known for their traditional Basque menu and small hotel operated out of an old Basque boarding house. Similar to many other buildings on Grove Street, it has a long history in the Basque community and has retained its original purpose over 85 years after its construction.
Images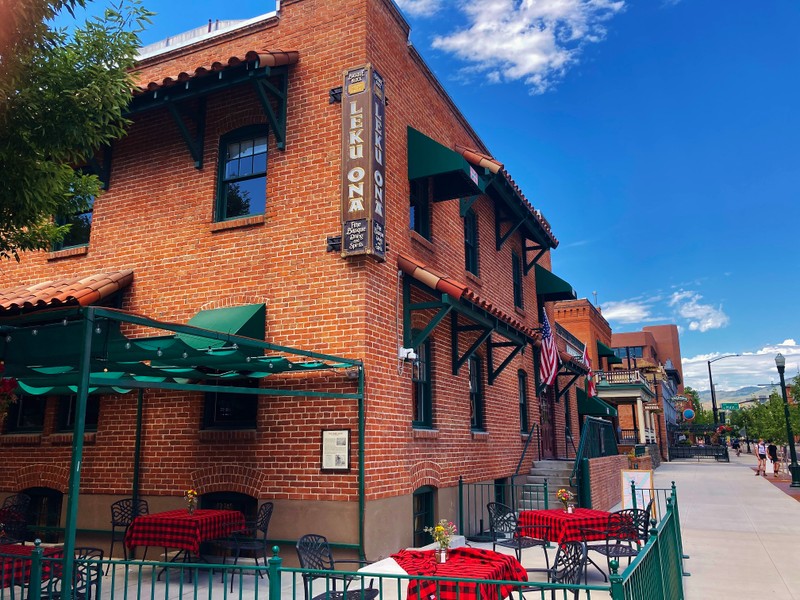 Petre Belaustegui Coscorrosa working at the Chico Club prior to 1950.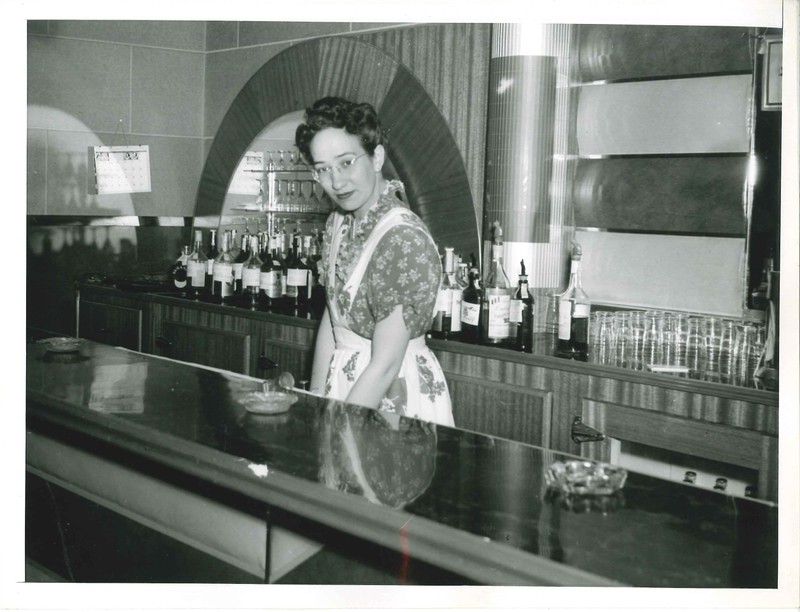 Backstory and Context
In downtown Boise, Leku Ona is well known for being a Basque owned and operated restaurant and hotel located on the Basque Block. The business was established in 2005 by Jose Maria Artiach, a first-generation Basque immigrant, who wanted to share Basque food and culture with the local community. Despite the recent development of this business, the building itself has been around for much longer and originally functioned as a Basque boardinghouse and club in the 1930s.
 In the early 1900s, the developing city of Boise experienced rapid population growth as a result of people migrating West in search of various business opportunities such as agricultural work, gold mining, and architecture/ construction in newly forming cities. Included in this group of migrants were Basque immigrants who had left Europe to find work raising livestock, primarily sheep, in the American West. Due to this large number of Basques entering the Boise area, boarding houses became widely popular housing options for those new to the United States. These boarding houses provided a secure and familiar environment that aided in the transition from the Basque country to the Western United States.
The Belaustegui boarding house was originally run by the Belaustegui family out of a different building located on South 7th Street from 1918 to 1935 before the family moved the establishment to the South 6th Street location which we now consider a part of the Basque Block. When the family and business moved in 1935, they decided to open a club called The Chico Club as a part of their boarding house. The Chico Club was open to both Basques and non-Basque individuals and only cost one dollar to be a member. In addition to the housing offered by the conjoined boarding house, the club served traditional Basque meals and provided a place for social gatherings up until 1957 when it fell under new ownership. 
Currently, Leku Ona serves a similar purpose to the original boarding house and club within the community. Traditional Basque meals are still served at the restaurant and the hotel operates out of the old boarding house rooms. Despite being constructed nearly 85 years ago, the building has remained an important business on the Basque block that serves as a communal space to engage in Basque culture. 
Sources
Chico Club: 117 S. 6th Street, Boise Basque Tour. Accessed June 24th 2020. https://boisebasquetour.wordpress.com/block-site-9/.
Mackey, Meggan Laxalt. Lekuak: The Basque Places of Boise, Idaho. Reno, NV. Center for Basque Studies, 2018.
Image Sources
Kristina Cockerille

Basque Museum & Cultural Center

Additional Information