Rialto Theater
Introduction
The Rialto Theatre reportedly opened on Wednesday, September 18, 1918, at 2:00 PM with the showing of Douglas Fairbanks' "Bound in Morocco". An Augusta Chronicle Article sited described the theatre as representing "the last word in the way of a moving picture theater". With a seating capacity of 710 people, the theatre opened two months after the Imperial theatre, making it the third operating theater on broad street.
Images
Ad for grand opening of Rialto Theater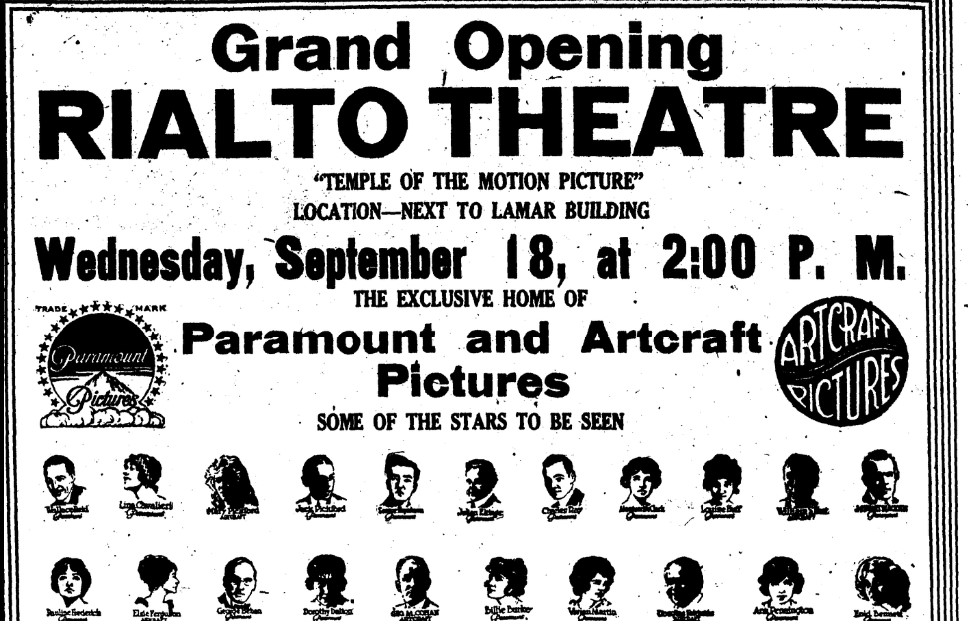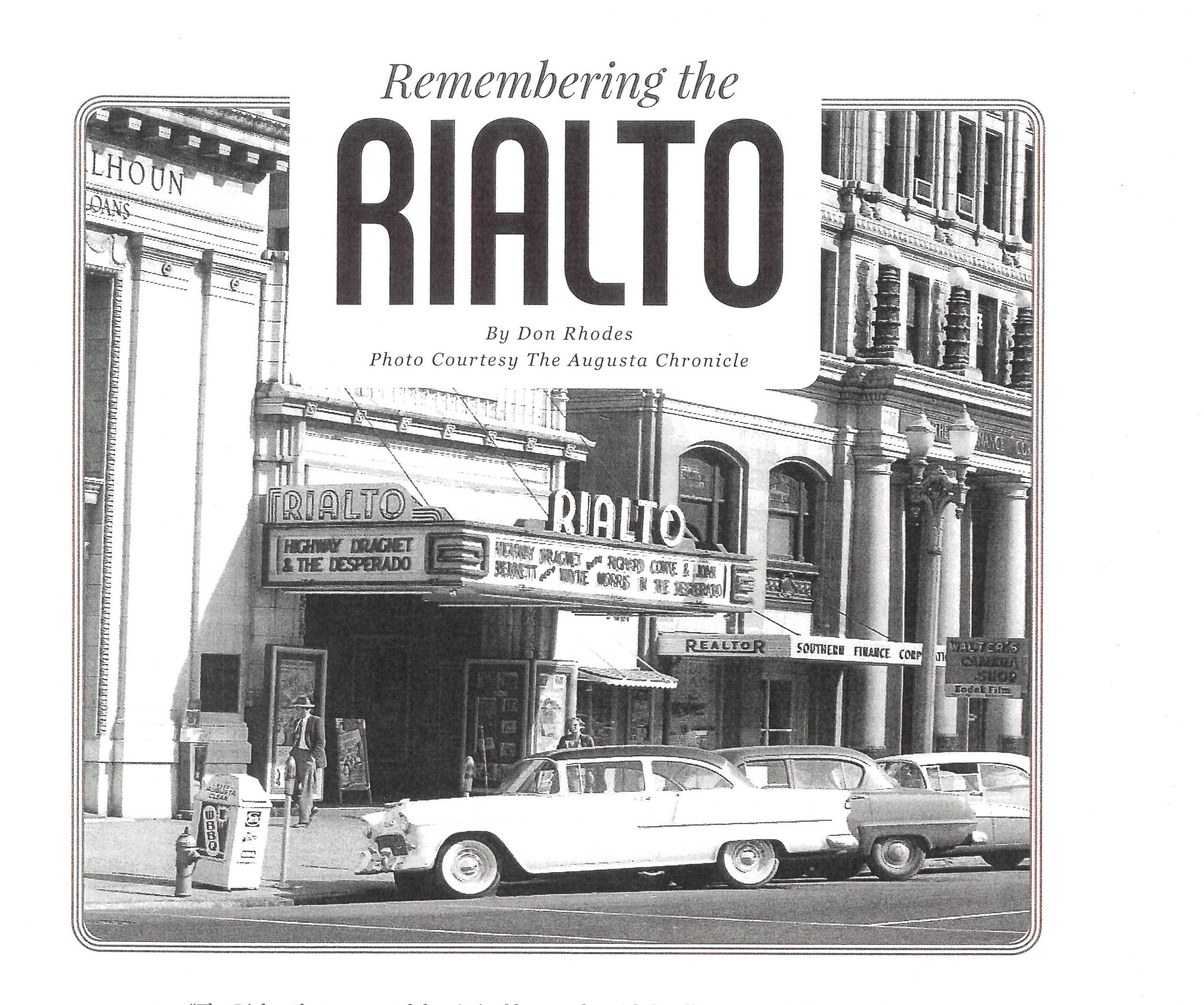 Backstory and Context
The theater architect, G. Lloyd Preacher also served as the building's first owner. The Rialto's exterior, plastered in a pale yellow, was complimented by the signature stage velvet curtains. The contractor, Mr. H. D. Hearn of S. A. Lynch enterprises, a prominent southern theater company, proclaimed the building to be fireproof. The ventilation system was reported to have "two eight-foot fans run by ten-horsepower motors which empties the air of the theater completely every two minutes and brings in a current of fresh air".
As an exclusive shower of Paramount and Art Craft motion pictures, locals were happy to hear that "Augusta will see the same pictures as are being shown in New York and other big cities...while they are new and fresh." Although expected to open on September 18, the opening was postponed to Monday September 23 due to technical difficulties. Like many motion pictures that doubles as venues for vaudeville acts, the Rialto had a five-piece orchestra play every afternoon and evening. 
On January 6, 1956 a news article wrote of the Rialto going out of business after almost 38 years of operation. With the faltering success relative to rival theaters such as the Imperial and the Miller, the Rialto reported losing some $300 per week. The theater officially closed on Feb. 18 and was replaced by the Augusta federal savings and Loan Association which conducted extensive renovations on the building in association with Architect Phil Scroggs. A new marquee of Georgia marble would be added, the theater floor leveled and finished with terrazzo tiles, walnut paneled walls, and an acoustical treated ceiling.
The building currently houses the Casella Eye Center. 
Sources
"Grand Opening Rialto Theatre." Augusta Chronicle, 15 Sept. 1918.
Historic Augusta Vertical Files: 767 Broad Street
Staff. "The Curtain Drops." Augusta Chronicle, 6 Jan. 1916.
Staff. "Federal Savings to Transform Theater Site into New 'Home'." Augusta Chronicle, 15 Jan. 1956.
Staff. "The Rialto Will Open Wednesday." Augusta Chronicle, 15 Sept. 1918.
Image Sources
"Grand Opening Rialto Theatre." Augusta Chronicle, 15 Sept. 1918.

Historic Augusta Vertical Files: 767 Broad Street

Additional Information