Lamar Building
Introduction
Located at 735 Broad St., this project began construction in 1913 as the Empire Life Insurance Building. Designed in the Sullivanesque style by G. Lloyd Preacher of Augusta and W. L. Stoddard of New York, the building has been cited as one of Augusta'a first and finest office towers. As the original plan was to complete construction by the end of 1913, a series of financial struggles and fire damage extended the completion time to four years. In 1917, after being gutted for the 1916 fire, the former Empire Life Insurance Building reopened as the Lamar Building.
Images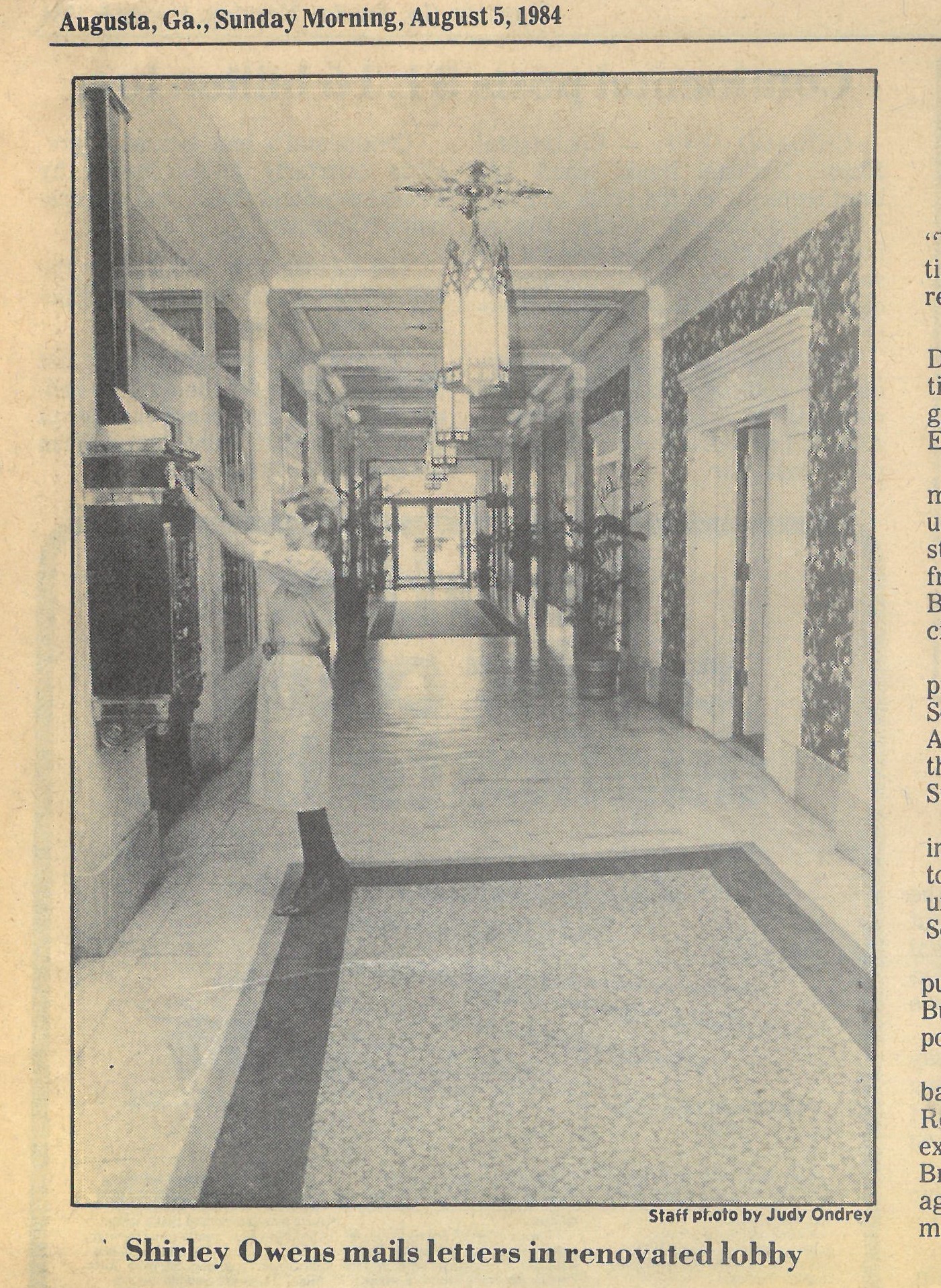 Axonometric view of Lamar Building and denoted levels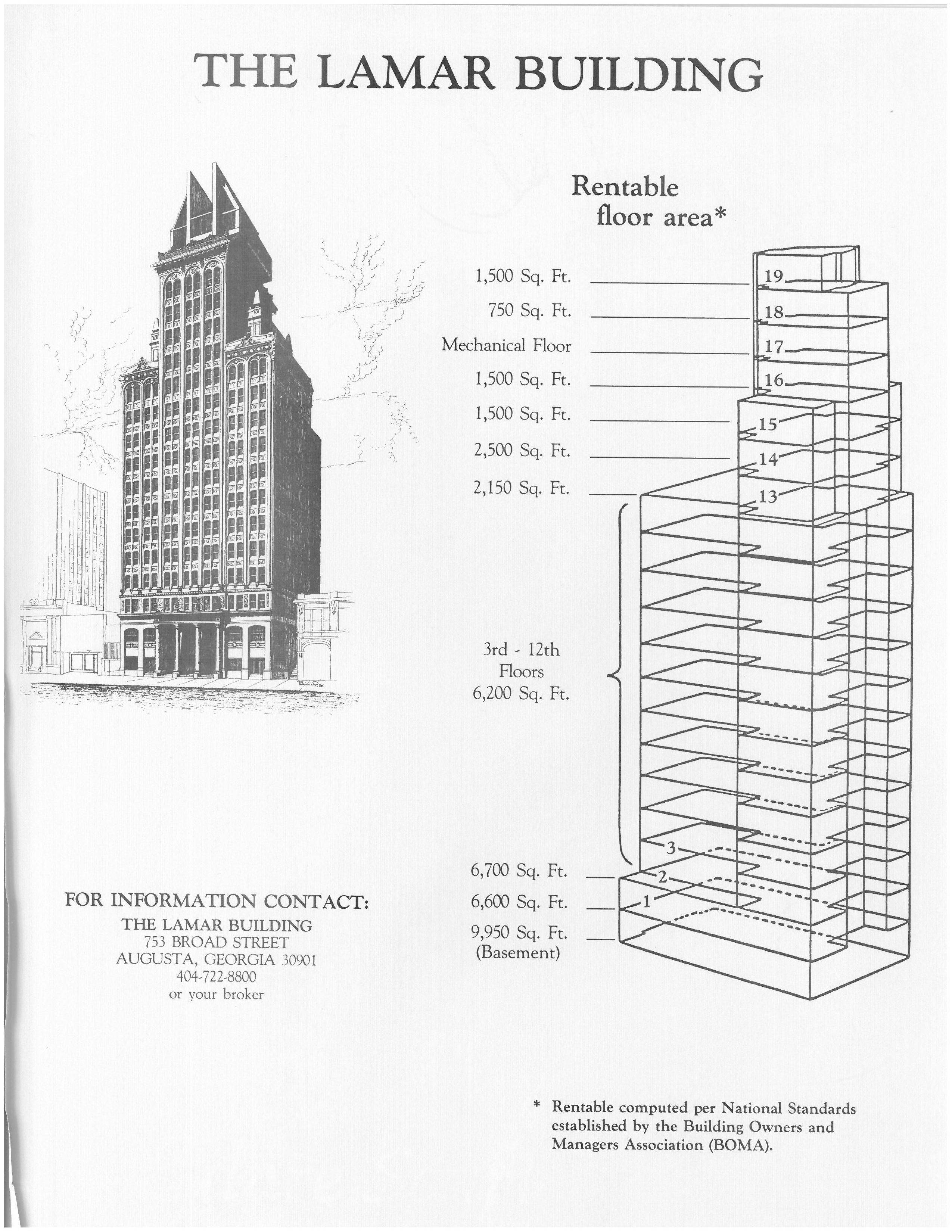 Artist's Rendering of Building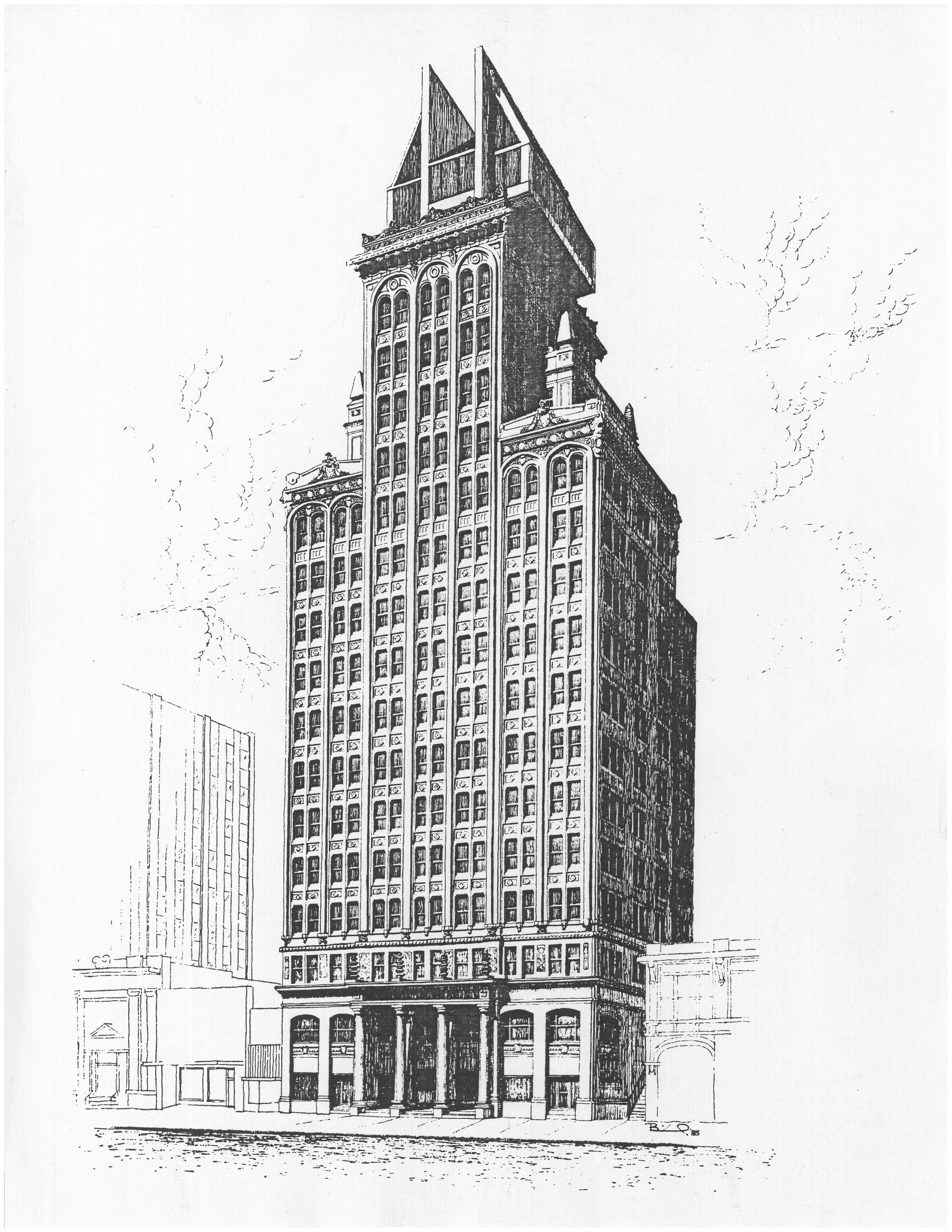 Current Image of Lamar Building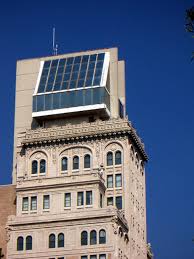 Backstory and Context
Whitney Co. of NY begun construction on the 16-story southern finance building in late 1913 until the owner went bankrupt. In 1916 funds were acquired and construction resumed, only to be destroyed in a great fire later that year. The building sustained $200,000 of damage during the fire of 1916. Worked resumed in January 1917 under the supervision of Mr. A. E. Crane. 
Tenants first moved in August 8, 1917, although the building was not fully complete at that point. By August 17, 1917 more than half of the available tenant space had been leased. On that night, the owner switched on every light of the building and caught the attention of the city's people.The building finally opened in 1918 as the Lamar Building.
In 1973, a group of investors purchased the then Southern Finance Corp. Building as a component of their plan to revitalize Augusta's downtown business district. They commissioned Architect I.M. Pei to design a $500,000 glass penthouse to replace the gabled roof in 1975. In May of 1978, the investors' faced financial troubles which caused a foreclosure of the recently purchased building.
Since then, the Lamar building has housed a number of small businesses and office spaces. The building today sits vacant. 
Sources
"Architects For the New Building." Augusta Chronicle, 2 Jul. 1913.
Historic Augusta Vertical Files: Lamar Building
Historic Augusta Vertical Files: The Lamar Building
"Lamar Building is Ready for Tenants Light in Every Office in Building Last Night Attracted Attention." Augusta Chronicle. 17 Aug. 1917.
Ondrey, Judy. "Developer Invests in Building Project." Augusta Chronicle, 5 Aug. 1984.
Image Sources
Historic Augusta Vertical Files: Lamar Building

Historic Augusta Vertical Files: Lamar Building

Historic Augusta Vertical Files: Lamar Building

https://www.flickr.com/photos/army_arch/174169203

Additional Information