Home of Paul and Odessa Terry
Introduction
In 1933, Emporia High School (EHS) head basketball coach Alfred D. Smith put Paul Terry on his 1933-34 team, the first African-American member of the EHS basketball team. Terry faced racism in many forms, including harassment from fans, players, and referees, and having to eat on the bus because restaurants refused to serve him. And, when the team made the state championship, rules forbade Terry from participating; he had to stay at home while his team won the trophy. Coach Al Smith's son, the legendary University of North Carolina basketball coach Dean Smith, credited Terry in his book, A Coach's Life, with single-handedly integrating high school sports in Kansas.
Images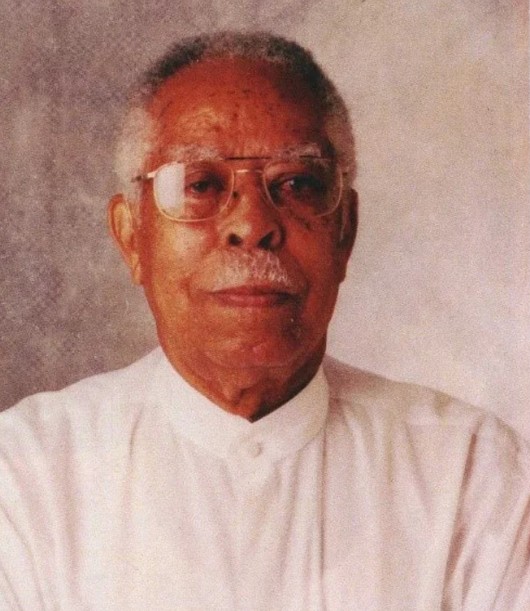 Backstory and Context
Paul Terry may not be as well-known as Jackie Robinson, but his legacy lives on in Emporia as a young basketball player that broke the color barrier. He played for coach Al Smith, father of hall-of-fame coach Dean Smith, during the 1933-34 season. The young African American sophomore faced racism head-on throughout the season. For instance, opposing team fans sometimes tripped him when Terry dribbled close to the sidelines prompting referees to call him for traveling. Some cities banned him from playing. And Terry routinely ate by himself because restaurants refused to serve him. Moreover, rules prohibited him from playing in the school's championship game. 
Terry continued to face issues associated with segregation and racism after high school, too, but that never stopped him from striving for success. He met his wife, Odessa, while attending Kansas State Teachers College (Emporia State University), where each earned a bachelor's degree in education. But, segregation policies prevented Black students from student teaching, and finding teaching jobs after graduation proved exceptionally difficult. 
During World War II, Paul served in the military, and he gained a bronze star while traveling through European locations like England, France, Belgium, and eventually Germany as Allied forces closed in on Adolf Hitler. After the war, Paul spent nearly fifty years in the dry cleaning business, which included two decades managing his own dry cleaning operation.
Paul and Odessa had eight children, all of whom earned college degrees, with five of them attaining graduate degrees (four master's degrees and one child with a master's and a doctorate). Three of his sons played Division I basketball, with one playing internationally (in Sweden & the Philippines).
Paul Terry was inducted into the Kansas Basketball Coaches Hall of Fame in 2006. Emporia State University established a basketball tournament in his honor, and a large portrait of him still hangs in a hall at EHS.
Sources
"831 Cottonwood – Home of Paul & Odessa Terry." Emporia State University. Accessed April 22, 2023. https://www.emporia.edu/libraries-archives/special-collections-archives/access/special-collections/black-emporia-interpretations-and-connections-collection/black-emporia-stringtown/.
Emporia State University Alumni Association. "Terry Family Recognized for Hornet Heritage by ESU Alumni Association." Emporia State University. February 4, 2020. https://www.emporia.edu/news/feb-2020-terry-heritage-family/.
Goldstein, Richard. "Dean Smith, Champion of College Basketball and of Racial Equality, Dies at 83." The New York Times. February 8, 2015. https://www.nytimes.com/2015/02/09/sports/ncaabasketball/dean-smith-longtime-university-of-north-carolina-basketball-coach-dies-at-83.html.
Image Sources
Emporia State University: https://www.emporia.edu/libraries-archives/special-collections-archives/access/special-collections/black-emporia-interpretations-and-connections-collection/black-emporia-stringtown/

Additional Information