Mountain Heritage Cabin
Introduction
The Heritage Cabin was originally a one-room school erected on the farm of Robert Wilson Arrington in the 1800s. Named Frog Level School, Arrington's farm was in Grapevine, a small community northwest of Mars Hill. In the early 1900s, the cabin was the meeting place of Arrington Branch Baptist Church until the congregation built a new church in the mid-1930s. Minnie Arrington Coates inherited the cabin from Robert Arrington, and in 1939 Minnie and her husband Regan donated the cabin to Mars Hill College. Under the supervision of Dr. Blackwell and Bryson Tilson, the cabin was moved to a grove near the president's home, Edgewood. Here the cabin was used as a meeting place for college and community groups, and as the site of Mars Hill College's annual Thanksgiving Day pageant. In 1972, the cabin was moved to its present-day location and used as a craft shop. In 1997, the cabin was refurbished as an informal museum for a short time, and renamed the Mountain Heritage Cabin.
Images
The Heritage Cabin shortly after reconstruction of the structure was completed.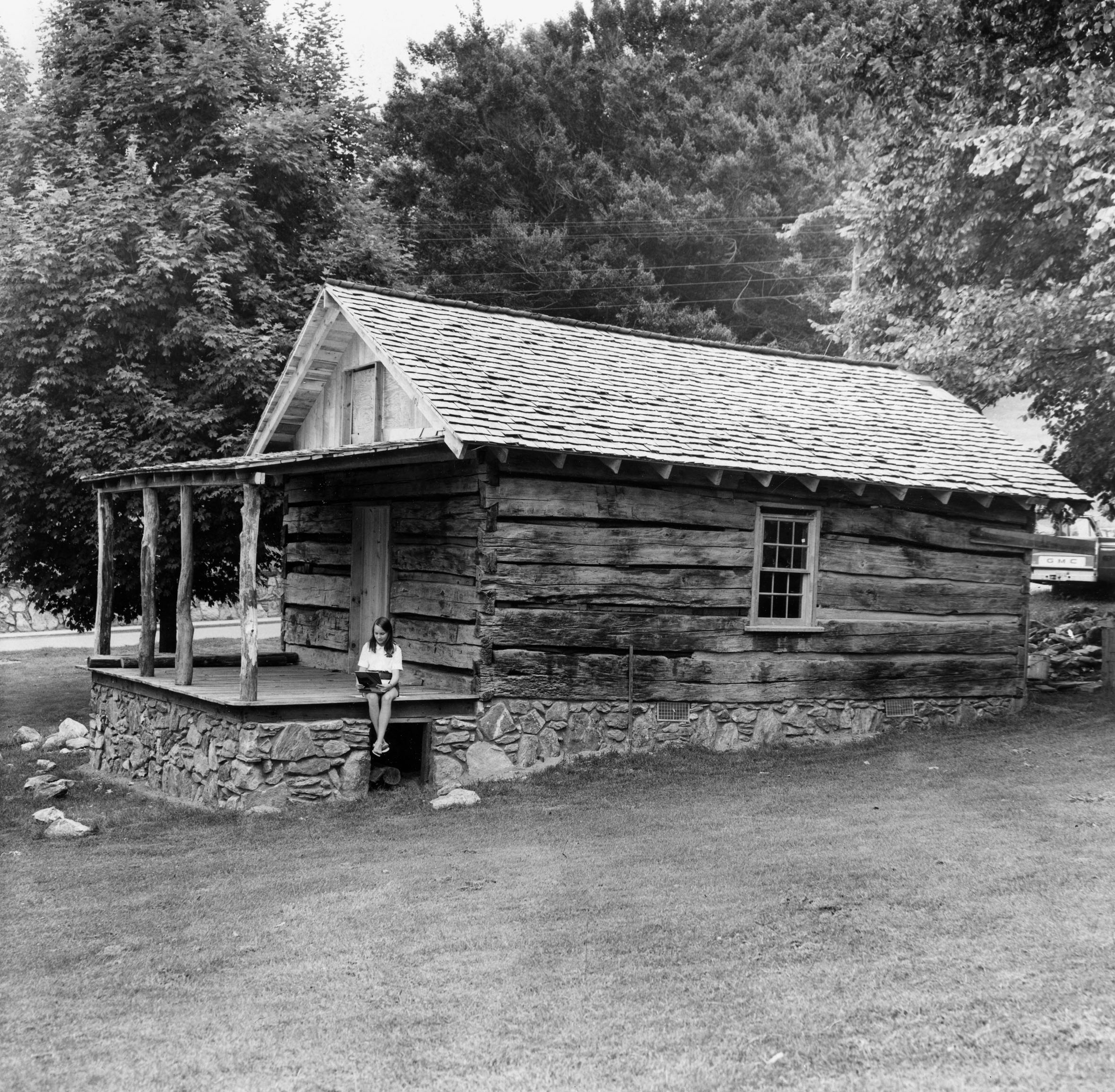 The Heritage Cabin in its original location prior to being moved to campus.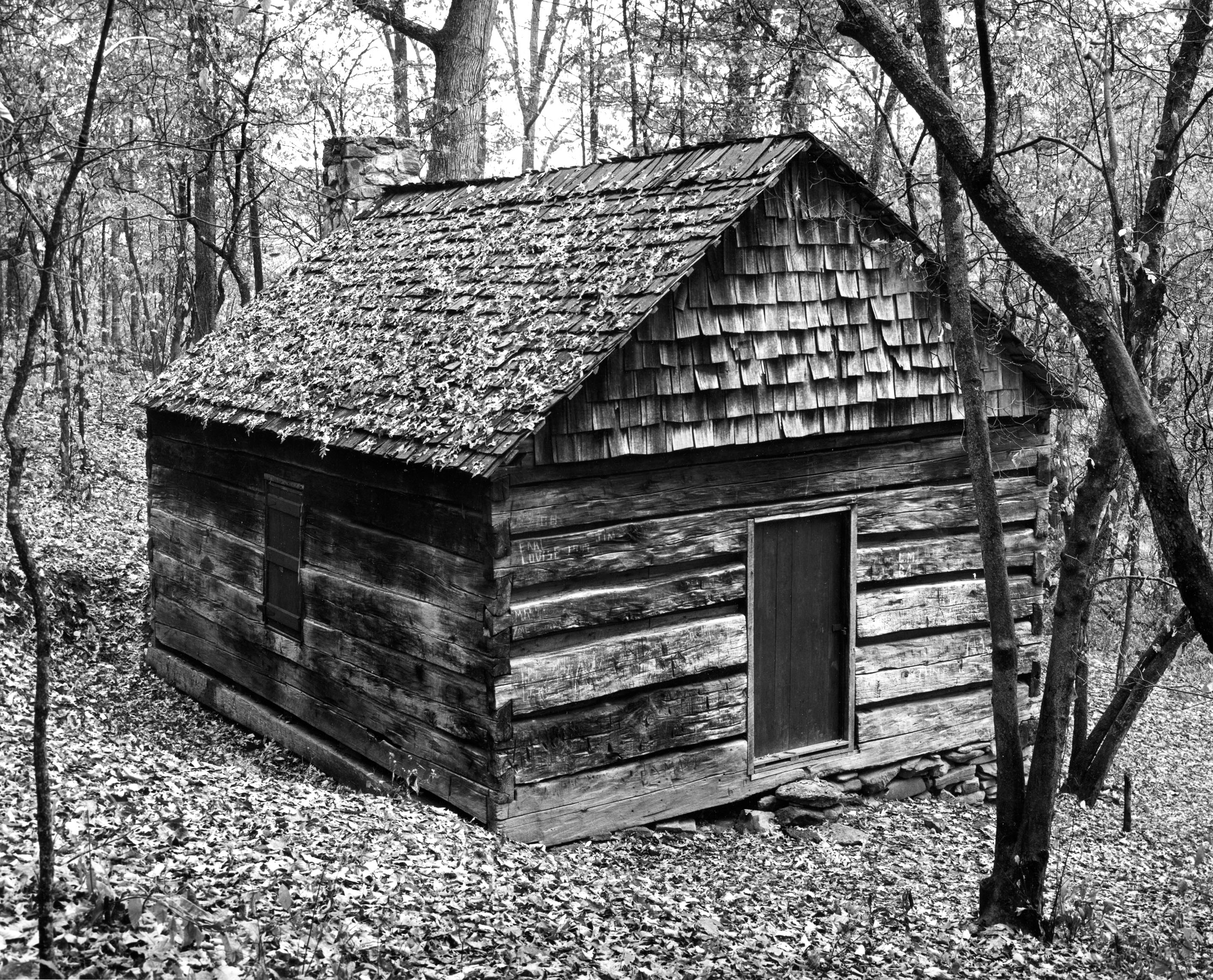 Reconstruction of the Heritage Cabin in 1972.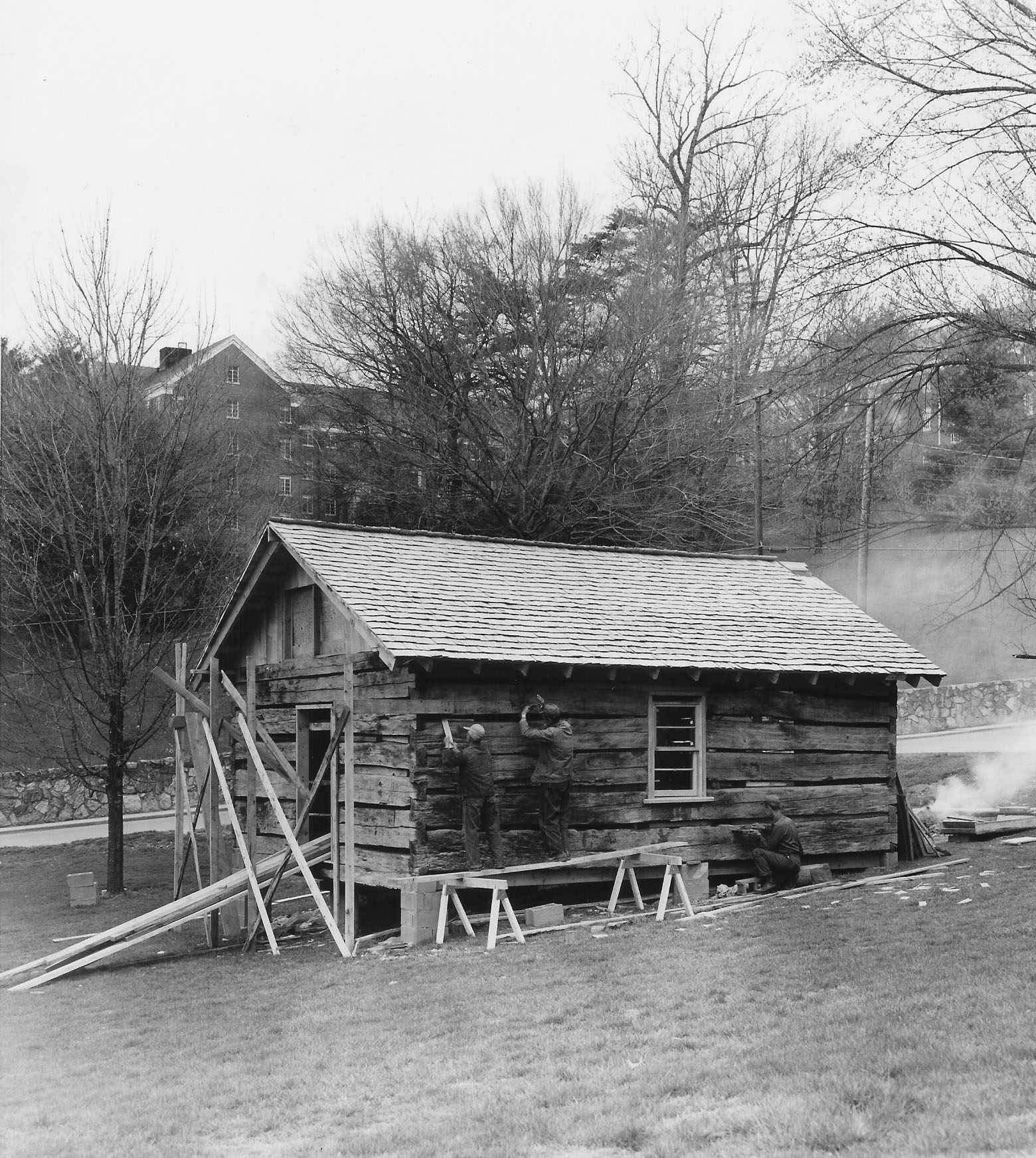 Sources
Hood, Davyd Foard. Mars Hill College Historic District Nomination for National Register of Historic Places. National Park Service, 2006.