Indiana Theatre
Introduction
The Indiana Theatre is the largest theatre built in Indianapolis. Since opening in 1927, it has housed many movies and performances. When first built, the theatre housed bowling alleys, a barber shop, a lunch counter, and a Spanish-style ballroom that is still used today. In 1980 the building was remodeled to accommodate the Indiana Repertory Theatre. The Repertory Theatre has been housed in the theatre ever since and continues to put on productions today
Images
The Indiana Theatre ballroom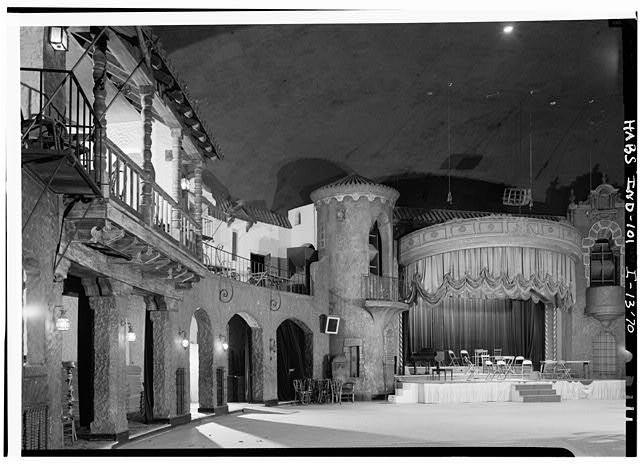 Indiana Theatre exterior (date unknown)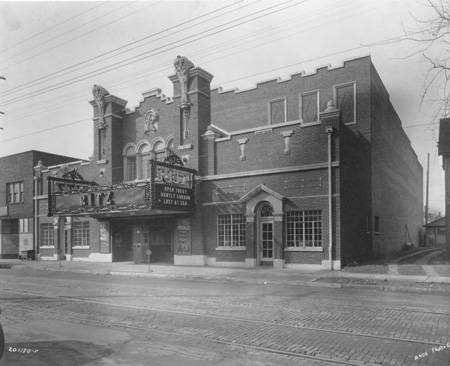 Indiana Theatre exterior (date unknown)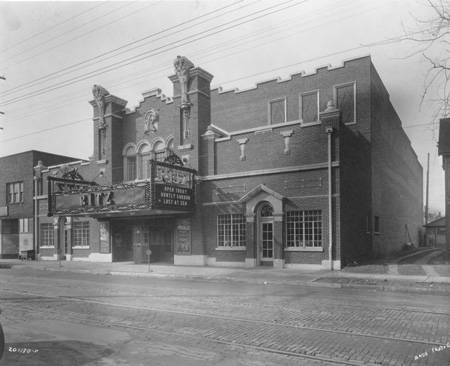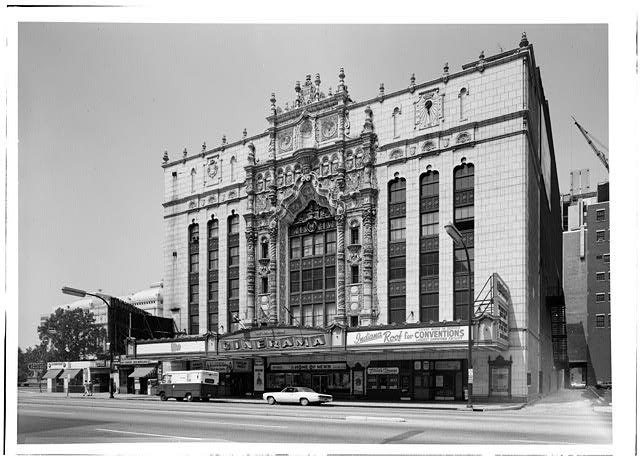 Backstory and Context
The Indiana Theatre opened on June 18, 1927 as a movie palace. The theatre was designed by architects Rubush and Hunter designed the six-story building that ended up costing $1.5 million. The theatre had 3,313 seats and at one time the building's basement held bowling alleys, billiards, a lunch counter, and a barber shop. The theatre's façade was a white glazed terra cotta that matched the Spanish Baroque style of its exterior. Its design recalled the work of 17th and 18th century Spanish architect, Jose de Churriguera.
Inside the theatre building were beautiful marble structures and bold colors; the theatre was equipped with air-conditioning, expensive technology in that era. At the time it was built, the theatre also had the Spanish-style Indiana Roof Ballroom on its 6th floor. The walls of the ballroom were made to resemble Spanish houses, as in a village, and its ceiling was made to look like the sky. The ballroom had a "sea-breeze": outside air passed over iced salt water in the summer to give the effect of a sea breeze in a real Spanish town. In the winter they used warmed salt water to create this illusion.
In 1975 the theatre closed, but reopened in 1980 when it became the home of the Indiana Repertory Theatre. Before opening, the theatre was renovated and the building restored by Evans Woolen: the balcony of the house was made into a second theatre to accommodate the theatre group and the ballroom was retained in its original state.
Sources
https://www.irtlive.com/production-history http://www.state.in.us/dnr/historic/files/historictheaters.pdf http://cinematreasures.org/theaters/705 http://www.nps.gov/nr/travel/indianapolis/indianatheatre.htm
Historic American Buildings Survey in Indiana, edited by Thomas M. Slade, page 43
Additional Information