John B. and Elizabeth Ruthven House
Introduction
The John B. and Elizabeth Ruthven House, erected in 1878-1879, is an example of German Vernacular design and indicative of the strong influence on local architecture by the abundance of German immigrants who came to Missouri during the late nineteenth century. John B. Ruthven and his son John W. worked as masons for the local prison, and they also became involved in banking and real estate, including developing the Ruthven Subdivision adjacent to the historic home. 
Images
John B. and Elizabeth Ruthven House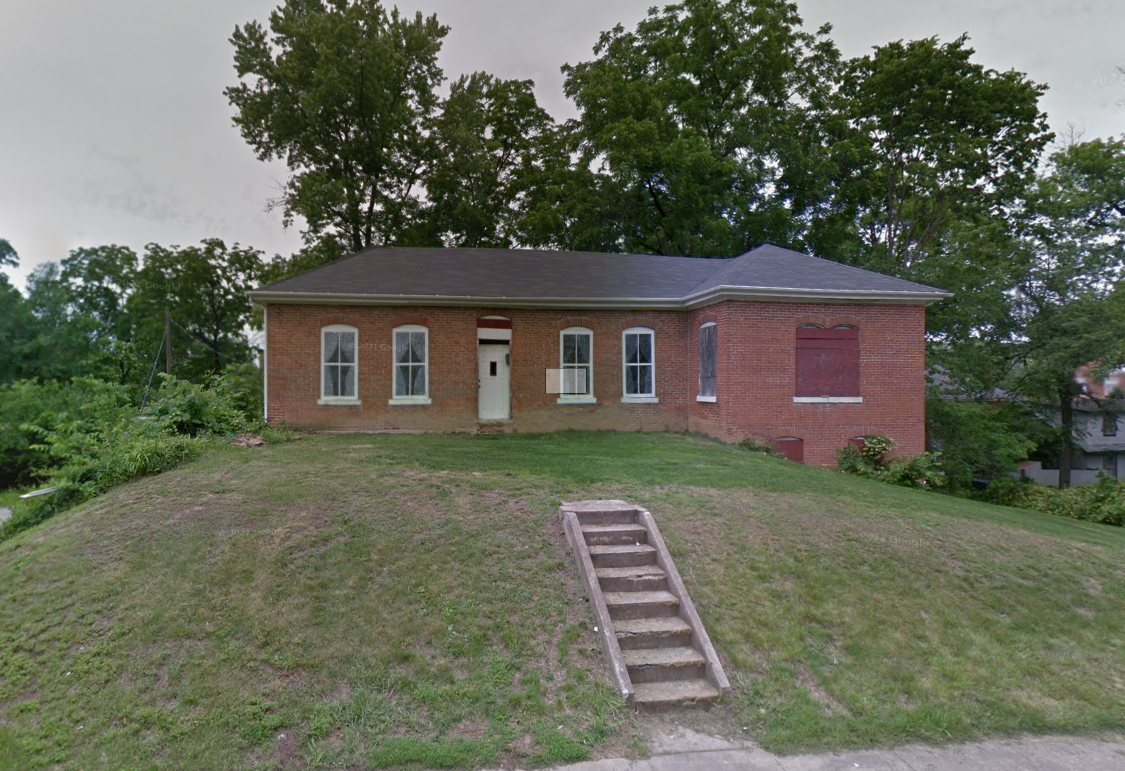 Backstory and Context
Jefferson City, known as Howard's Bluff until Missouri became a state in 1820, became the state capital in 1821. However, the city did not function as a capital until after its official incorporation in 1825. The city realized a population increase throughout the nineteenth century, which included many German-speaking immigrants as they immigrated heavily into the United States. Indeed, German-born people comprised twenty-five to thirty percent of the nation's entire foreign-born populace during the last half of the nineteenth century. As early as 1860, Missouri had almost 90,000 German-born residents, most of whom lived near the Missouri or Mississippi Rivers. By 1870, German-born people made up nearly fifteen percent of Jefferson City and vicinity residents. 
By the early twentieth century, an abundance of homes enjoyed German-style architectural design, often mixed with ideas adapted from American and French styles referred to as German-Vernacular. The predominant feature among the homes involves brick construction. Many of the German immigrants came from northern Germany, where brick construction was prevalent. And in contrast to rural U.S. areas where wood and stone were readily available and cheap, brick availability and cost made it popular among builders in urban communities. As such, brick kilns and brick sales emerged as one of the first industries in Missouri-German towns; the first brick kiln arose in Jefferson City in 1826.
The John B. and Elizabeth Ruthven House reflects the German immigration to Missouri, including Jefferson City, and its influence on local architecture. Ada Francis Morris purchased the historic lot in the summer of 1876 and subsequently built the house as an investment; he did not live in it. They sold the property to John B. Ruthven on October 10, 1879. In addition to the brick commonly found in German buildings in the area during that period, the home lacked a fireplace as Germans usually preferred stove heating. 
Typical of German families of the period, John B. Ruthven and his son John W. Ruthven labored as masons, developers, and lenders. In 1877, John B. Ruthven worked as a commissary at the nearby Missouri State Penitentiary (now the Jefferson City Correctional Center). John W. Ruthven also worked at the prison. In fact, by 1885, John B. worked as the prison mason, with John W. serving as his assistant mason. 
The prison masonry work, followed by involvement with a bank, allowed the Ruthven family to purchase several additional lots near the house between 1879 and 1890. The newly platted lots gained the name "Ruthven Subdivision." John B. died sometime during the 1890s. By 1900, John W. became a full mason, and he served as superintendent of stonework at the prison. John W. also continued to develop the subdivision after his father's death. In 1897, the Ruthvens were among the stockholders and officers of the New Cole County Building & Loan Association, with John W. serving on the board of directors. Three years later, in 1900, John W. took the position of Vice President of the Building & Loan. By 1917, at age 67, John W. worked as superintendent of conditions at the Missouri State Penitentiary. 
Although John W. took ownership of the home after his dad passed away, John W.'s mother and uncle resided in the home. His uncle, Osborn Morris, served as circuit clerk of Cole County. The Ruthvens also rented part of the home to John Wilson and his family. John worked as a quarryman, so he likely knew the Ruthvens via his trade. The house stayed in the Ruthven family until Janet M. Ruthven, daughter of John W., sold it to Frank Theodore Wehmeyer and his wife Sarah on March 18, 1927; at the time, Frank Wehmeyer also worked at the Missouri State Penitentiary. 
Recent studies note that nearly forty percent of Missouri's modern population enjoys some connection to German ancestry. The Ruthven House is one of the few pre-1880 Missouri-German buildings still extant in Jefferson City. Thus, it survives as one of the few physical reminders of the substantial and impactful period of German immigration during the nineteenth century.
Sources
Beetem, Jane Rodes and Roger Maserang. "Registration Form: Ruthven. John B. and Elizabeth. House." National Register of Historic Places. mostateparks.com. 2000. https://mostateparks.com/sites/mostateparks/files/Ruthven%2C%20John%20B.%20and%20Elizabeth%20House.pdf
Bergerson, Andrew Stuart and Thorsten Logge, eds. German Migration to Missouri: A Transnational Student Research Project. 2019. https://www.geschichte.uni-hamburg.de/arbeitsbereiche/public-history/ebooks1/gmm-1-2019.pdf.
Burnett, Robyn and Ken Luebbering. German Settlement in Missouri: New Land, Old Ways. Columbia: University of Missouri Press, 1996.
Heritage Strategies: "Historic Preservation Plan." City of Jefferson, Missouri: Department of Planning and Protective Services. nps.gov. September 30, 2019. https://irma.nps.gov/DataStore/DownloadFile/646478.
Image Sources
Google Map Streetview Image of the John B. and Elizabeth Ruthven House. https://landmarkhunter.com/143480-john-and-elizabeth-ruthven-house/

Additional Information