BUBU by Tree Sky EcoArt
Introduction
"We build uniquely stunning and functional furniture with upcycled urban wood for environmentally conscious customers.
Our mission is to inspire every person to do their part in eliminating deforestation, which can save old-growth forests, the rainforests, and the planet."
BUBU was sourced and made in Boulder, CO using Red Oak (Quercus rubra).
Images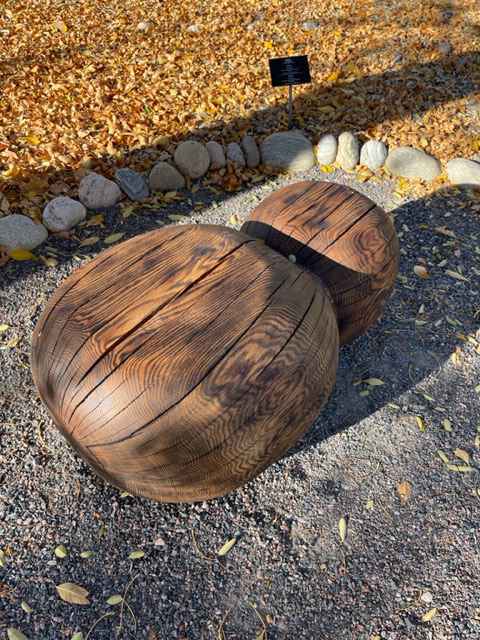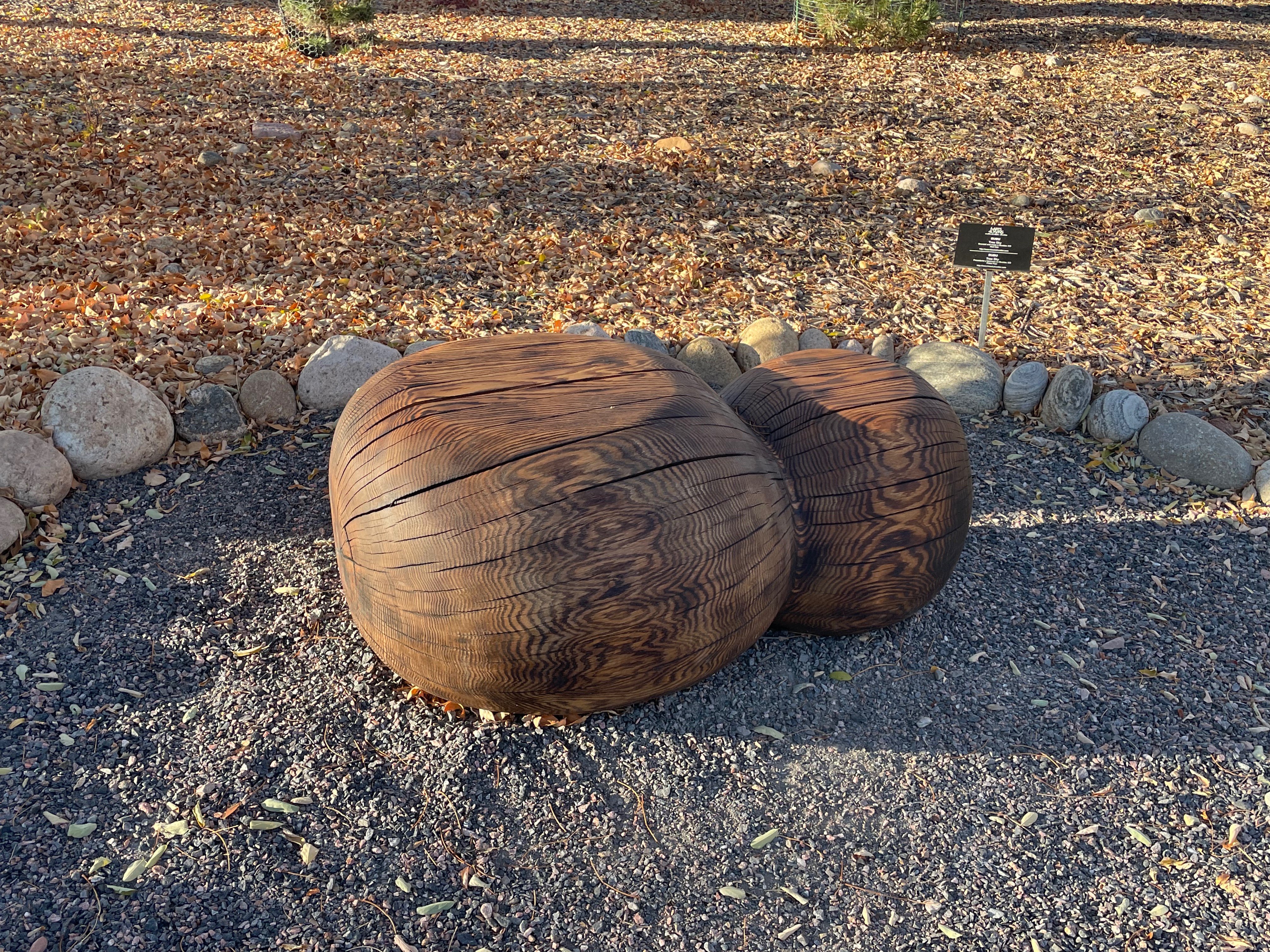 Backstory and Context
BUBU is a sculptural bench created by Tree Sky EcoArt and placed in the Rocky Mountain Botanic Gardens. Tree Sky EcoArts melds artistic vision with environmental sustainability. Artist and designer Renata Hromadkova and arborist Vit Hromadkova recycle wood and create functional artwork.
BUBU is placed in an area that was washed away by the 2013 flood. Bohn Park, the areas surrounding the St. Vrain River, and the confluence were devastated by the heavy rains and flooding. The town and volunteer groups such as the Rocky Mountain Botanic Gardens have spent years rebuilding Lyons' ecological systems in the parks and around the river. Rocky Mountain Botanic Garden was created to celebrate and preserve native plants and wildlife. The addition of BUBU to the heARTS of LYONS program and the Rocky Mountain Botanic Garden celebrates the non-profit's mission of ecological and environmental sustainability.
To see more of Tree Sky EcoArt's sustainable and ethical creations, see their website www.treeskyecoart.com!
This work is part of the heARTS of LYONS - An Outdoor Art Collection All Over Town program
Sources
Image Sources
Photo by Melinda Wunder

Photo by Brianna Hoyt

Additional Information