Graham House - 246 North Oak Avenue
Introduction
This residential structure was constructed in 1883, and represents Folk Victorian architecture. The home retains several identifying features of the original construction including flat, jig-saw cut trim, cornice-line brackets, and the gable-front-and-wing façade that was a popular form in the southern states. The original owners, John and Maranda Graham, contributed greatly to the growth and prosperity of Orange City.
Images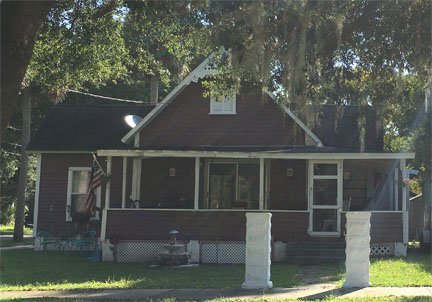 John and Miranda Graham Home at 246 North Oak Avenue. Photographed by Moses M. & Wm. H. Gardner. (c.1894) Photograph courtesy of City of Orange City, FL.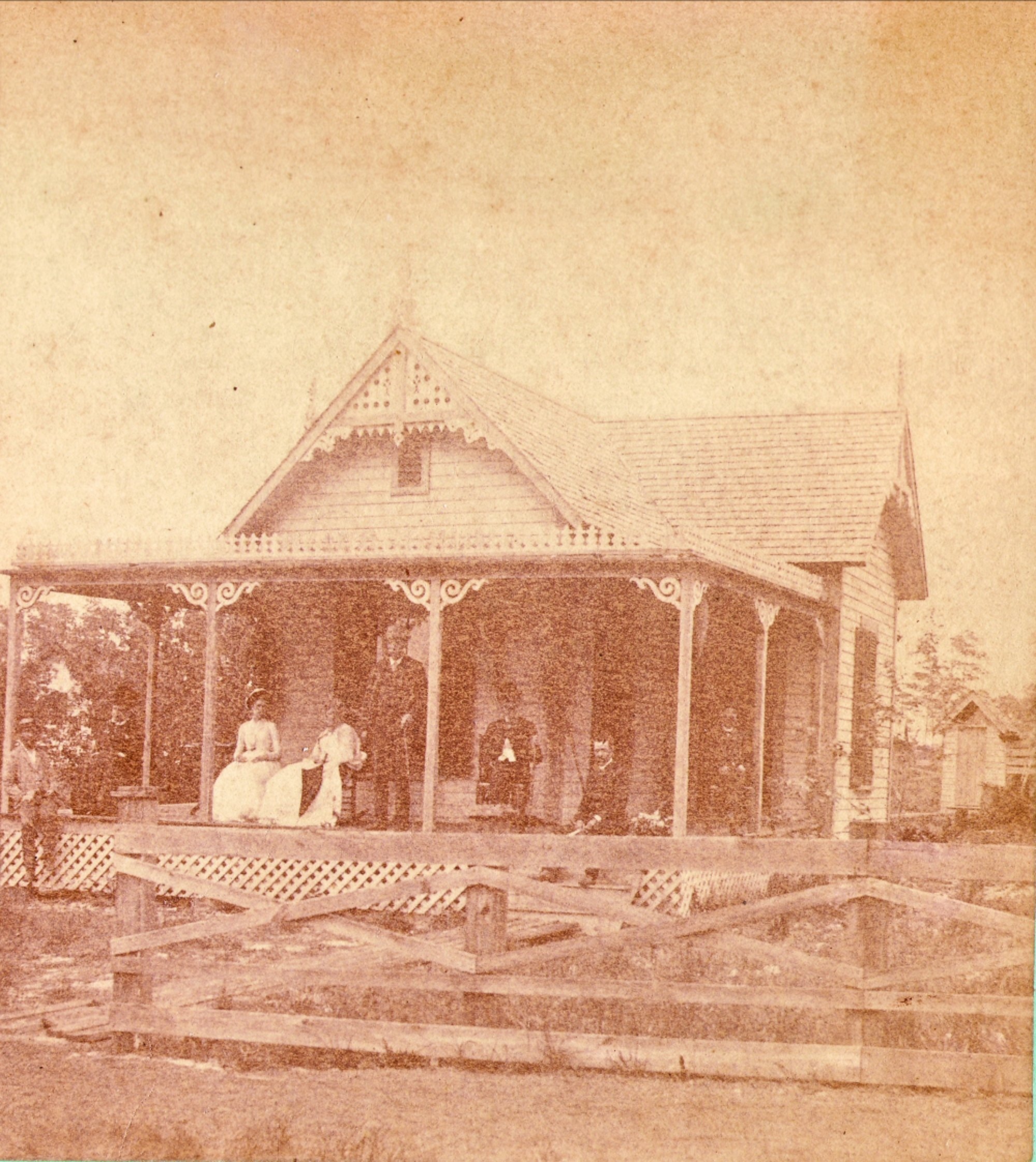 JD Graham & Son General Store located on East Graves Avenue, advertisement in the Orange City Dispatch. April 14, 1894. Florida Historical Society.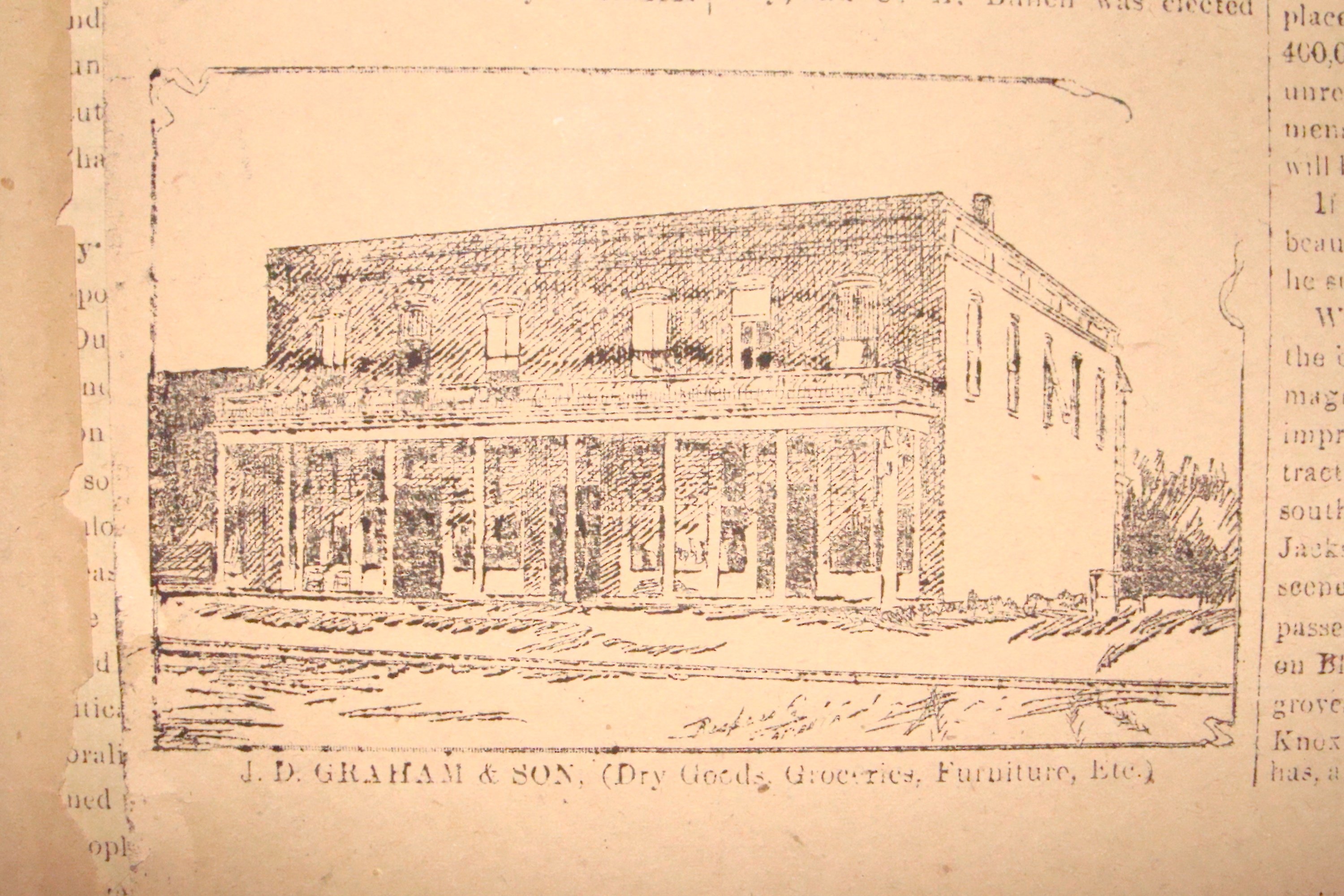 Backstory and Context
Originally, this home was owned by John Dean and Maranda Graham. The Grahams were residents of Conway, Massachusetts. The Grahams first visited Orange City in 1882, most likely to visit Maranda's cousin Richard M. Tucker.
The Tucker's were also from Conway, Massachusetts and were seasonal visitors to Orange City in the 1880s. Deciding to invest in property and citrus, Richard Tucker purchased all of block 13 on North Oak Avenue and a few lots to the south. Richard built a large house near the center of the block on Oak Avenue between University and French Avenues. The Tucker's planted citrus trees on the remaining vacant block.
In January of 1883, the Graham family purchased their lot from Maranda's relatives and later that year began construction of their seasonal residence. In March 1883, a local newspaper South Florida Times, noted the completion of the Graham's house and commented on the beautiful trimmings adorning the home.
John began as a bookkeeper at W.W. West's establishment. While employed by West, John promoted the hardiness of young citrus trees after the freeze in early 1886. John and his son Fred later operated a general store in a brick building constructed at the same location as West's store, on the southeast corner of East Graves and South Holly Avenues. 
The Graham's home at 246 North Oak Avenue survived the town's great fire that occurred on March 11, 1909. The Grahams remained as owners of this home until 1919. John passed away after a short illness in 1914. Maranda passed away in 1918, both are interred at Hollywood Cemetery.
Sources
https://lakehelen.com/Gateway/Frame%20Vernacular%20-%20Style%20Guide.pdf
United States Department of the Interior National Park Service (2004). National Register of Historic Places Continuation Sheet Orange City Historic District Orange City, Volusia County, Florida. 
"Orange City loses one of its Pioneers." The Tampa Daily Times (Tampa) January 14th 1914, 3-3.
"Orange City Items." The Eau Claire News (Eau Claire, WI) February 27th 1886., 4.. 
Image Sources
photo by Ted Marsolek

Courtesy City of Orange City, Photographer: MM & WH Gardner

April 7, 1894, The Orange City Dispatch; collection of Florida Historical Society

Additional Information