Carnegie Museum
Introduction
Also referred to as the Museum at the Carnegie, the Carnegie Museum is a historic former library built in 1919. The two-story building was designed in the Classical Revival style and is operated by the Lower Elwha Klallam Tribe. The building is a fine example of Classical Revival architecture. Its exterior consists of bricks of various colors laid in Flemish bonds, arched windows on the second floor, decorative panels between the first and second-floor windows, and a large arched window above the main entrance. Inside, the building features decorative woodwork and two fireplaces in the former reading room. Visitors to the museum will see exhibits about Native American tribes on the Olympic Peninsula. In particular, a number of artifacts are on display from a major ancient village site—called "Tse-whit-zen"—discovered in 2003. The site is located in the Port Angeles harbor. The library was named after philanthropist Andrew Carnegie, who donated funds to communities around the country for the purpose of building libraries.
Images
The Carnegie Museum was built in 1919 and operated as library until 1967. It is now managed by the the Lower Elwha Klallam Tribe.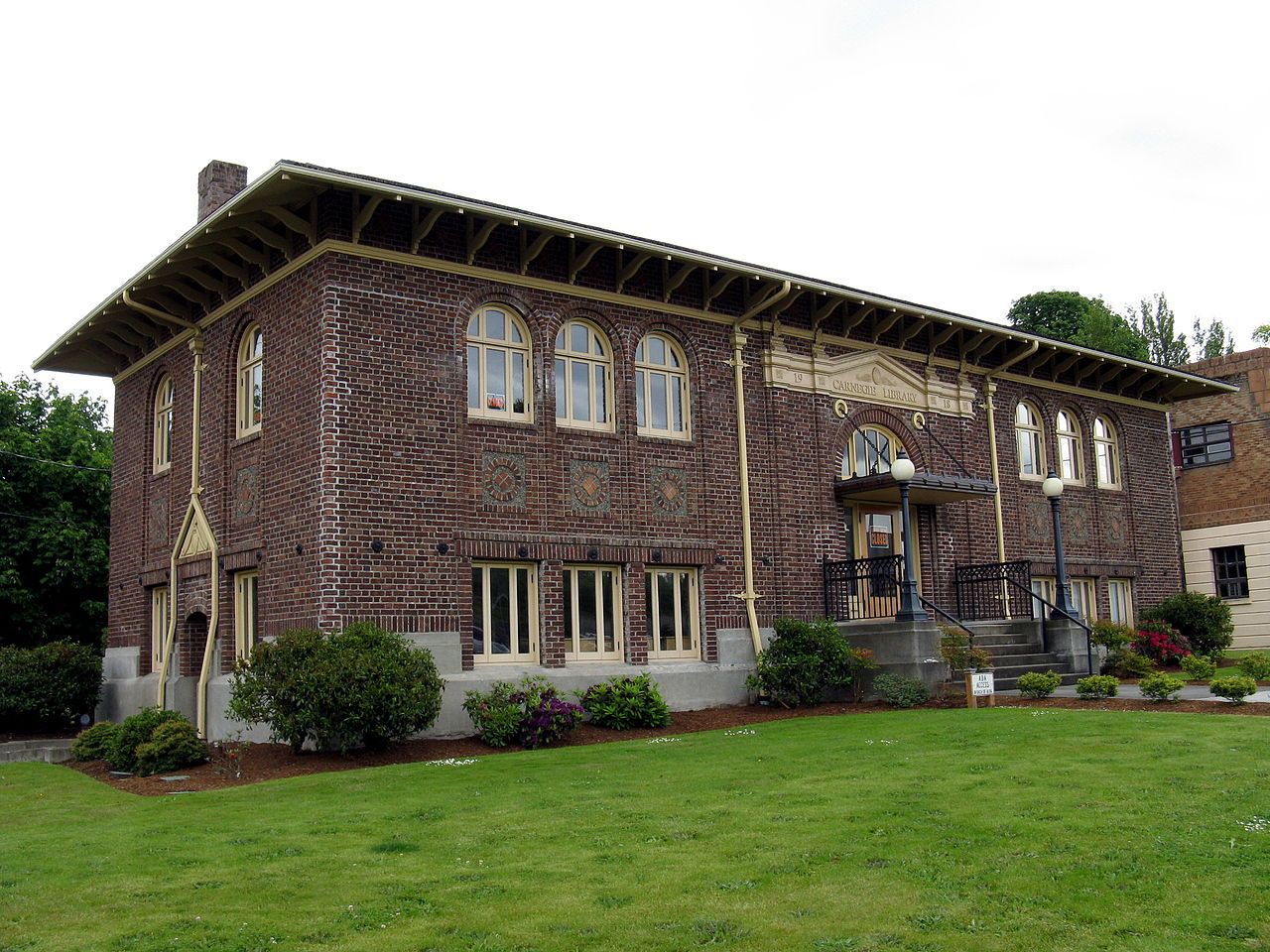 Backstory and Context
The idea for the library first originated from two teachers 1897 who then suggested it to a member of the Port Angeles Reading Club. However, it wasn't until 1908 when the mayor at the time, E. J. Walton, started to request funds from the Carnegie Foundation that the process got going. But even then it took another ten years of negotiation before the foundation sent funds to the city. The library opened to great fanfare the next year. It was one of the last libraries built in the country with support from the foundation. In the 1960s, an addition was built that covered the front facade. The library continued to operate until 1998 when it moved to its present location.
Between 2002-2004, the building was restored, which included the removal of the addition. The Clallam County Historical Society opened a museum in the building for a time before the Lower Elwha Klallam Tribe took over (it is not clear when). Archaeologists found 335 human remains and more than 100,000 artifacts at the village site.
Sources
Kidd, Cherie. "Port Angeles Civic Historic District." National Park Service - National Register of Historic Places Nomination Form. May 4, 2011. https://s3.amazonaws.com/NARAprodstorage/lz/electronic-records/rg-079/NPS_WA/11000259.pdf.
"History of the Carnegie Library." City of Port Angeles. Accessed April 20, 2020. https://www.cityofpa.us/656/History-of-the-Carnegie-Library.
Image Sources
Wikimedia Commons: https://commons.wikimedia.org/wiki/File:Port_Angeles_-_Carnegie_Library.jpg

Additional Information