Allen Chapel AME
Introduction
This church in Terre Haute, Indiana, is historic for several reasons, having been named an Indiana landmark. In addition to its role as the first black church in the region--having been founded in 1837--its history illustrates the obstacles facing African Americans seeking education in Indiana. Indiana education laws were revised various times as to whether black students could be admitted into white public schools. When the state and local governments failed to provide public education to black children, black communities had to provide it themselves or go without. Allen Chapel was one such community institution that organized to offer primary school education to black children.
Images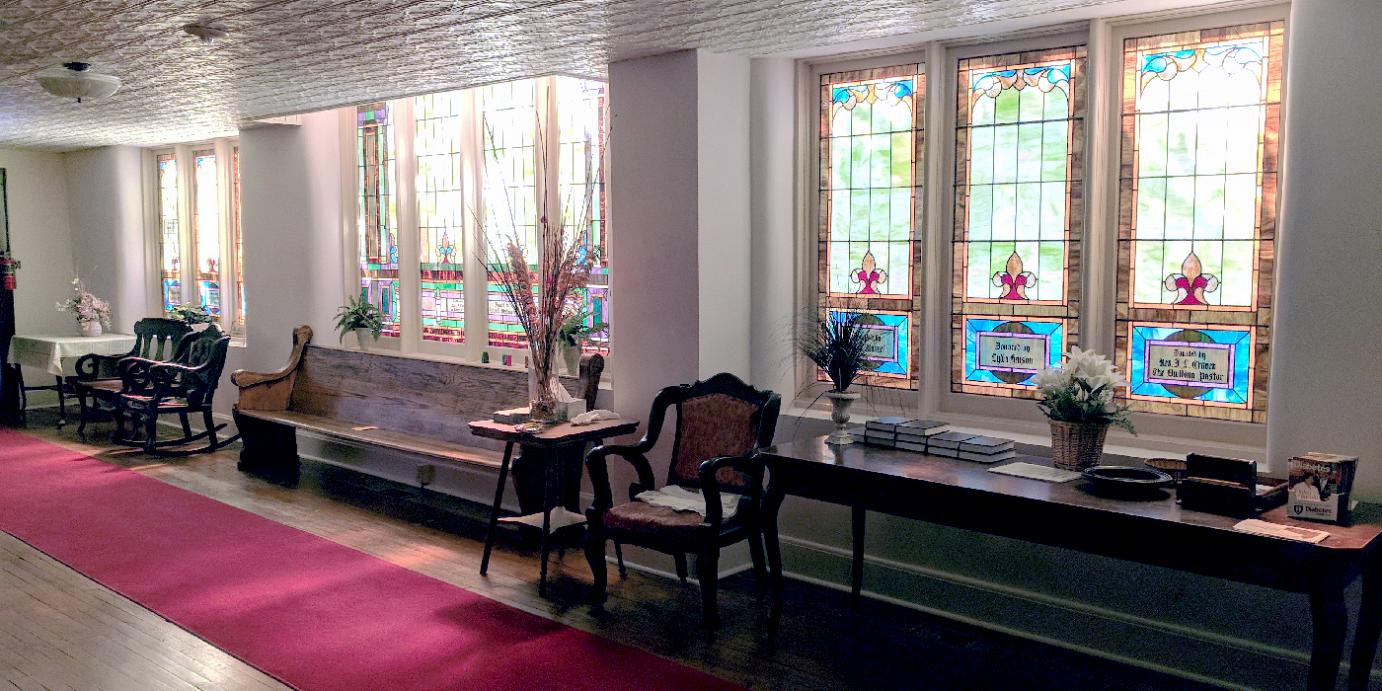 Allen Chapel Artifacts from the Vigo County Historical Museum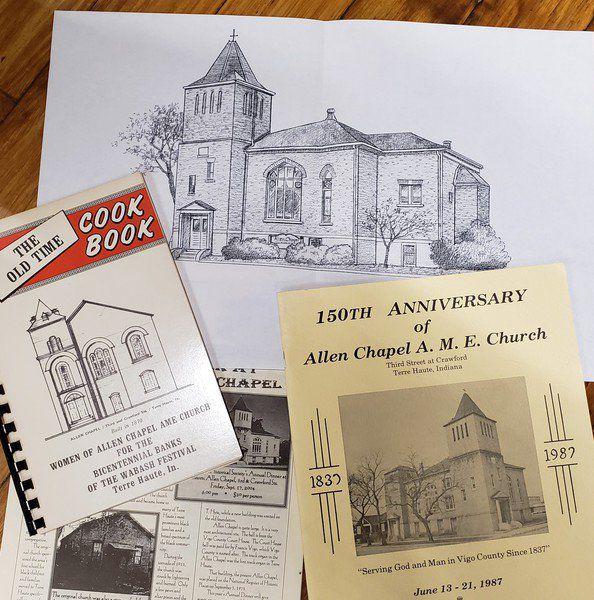 Backstory and Context
Even before the 1851 state constitution that called for public education and the passage of the 14th amendment that offered a legal path for blacks seeking an equal education, African Americans in Indiana and elsewhere sought education despite a general lack of government support. In 1845, a school for black children was opened in the basement of Allen Chapel. Without public funding, parents had to pay directly. However, even with a $0.25 per child per week cost, according to the Vigo County Historical Museum records, African-Americans "relocated to Terre Haute so that their children could attend this school." Allen Chapel was one of the first subscription schools for black children in the United States.
Eventually, Allen Chapel also became one of the first public schools for black students. A man who enrolled in classes in 1870 and may have been the first black to attend the newly opened Normal School in Terre Haute (today known as ISU), became the first teacher at the "newly established "colored school" located in the African Methodist Episcopal Church," a public school which "would be the first state supported school for Blacks in Indiana" (Reynolds 2013). Allen Chapel's educational aspect mirrored and likely was inspired by its dedication to religious education, having a long Sunday School history. In 1879, Allen Chapel made the Terre Haute Weekly Gazette for being the site of the State Colored Sunday School Convention or as a speech excerpt in the paper phrased it, the A.M.E. State Sabbath School Convention.
Indiana Landmarks claims that the first black high school graduate in Indiana was promoted from Allen Chapel--which remained a primary school. Unfortunately, it remains unclear who exactly was the first black student to attend a Terre Haute high school and if that student was the first black to graduate as well. A student who later became a principal at Lincoln School is known to have graduated in 1881, but at least 2 other students may have attended and/or graduated earlier, perhaps in the class of 1876 according to a journalist who researched for a feature story in the Tribune-Star about black educators from Virgo County.
Sources
"Colored Convention." The Terre Haute Weekly Gazette, July 3, 1879. https://newspaperarchive.com/terre-haute-weekly-gazette-jul-03-1879-p-14
Indiana Landmarks. 2018. "A Save Twenty Years in the Making." Last modified September 26, 2018. https://www.indianalandmarks.org/2018/09/a-save-twenty-years-in-the-making/
McCormick, Mike. "Historical Perspective: Research for story raises many questions about black educators from Vigo County." Tribune-Star, February 19, 2006. https://www.tribstar.com/news/lifestyles/historical-perspective-research-for-story-raises-many-questions-about-black/article_913e3dd0-0a05-530c-ae44-7fdd37969db8.html
Patrick, Linda. 2019. "Historical Treasure: Hidden history and more." Tribune-Star, July 14, 2019. https://www.tribstar.com/community/historical-treasure-hidden-history-and-more/article_f1319210-e8df-5128-bc3b-c40b66e3c2ee.html
Reynolds, Crystal M. 2013. A History of the African American Student Experience at Indiana State University, 1870-1975. https://cms.indstate.edu/sites/default/files/media/Documents/PDF/aacc-A%20History%20of%20African%20American%20Student%20Experience%20at%20Indiana%20State%20University%201870-1975.pdf
Image Sources
https://www.indianalandmarks.org/2018/09/a-save-twenty-years-in-the-making/

https://www.tribstar.com/community/historical-treasure-hidden-history-and-more/article_f1319210-e8df-5128-bc3b-c40b66e3c2ee.html