Simon Skjodt Assembly Hall
Introduction
Simon Skjodt Assembly Hall is home to the Indiana Hoosiers men's and women's basketball teams. It was constructed in 1971 and holds 17,222 seats. The arena has been home to three national championship teams, coached by Bob Knight. Assembly Hall is known for its crazy fans and fiery student section. It is considered by most to be one of the toughest places to play in the country.
Images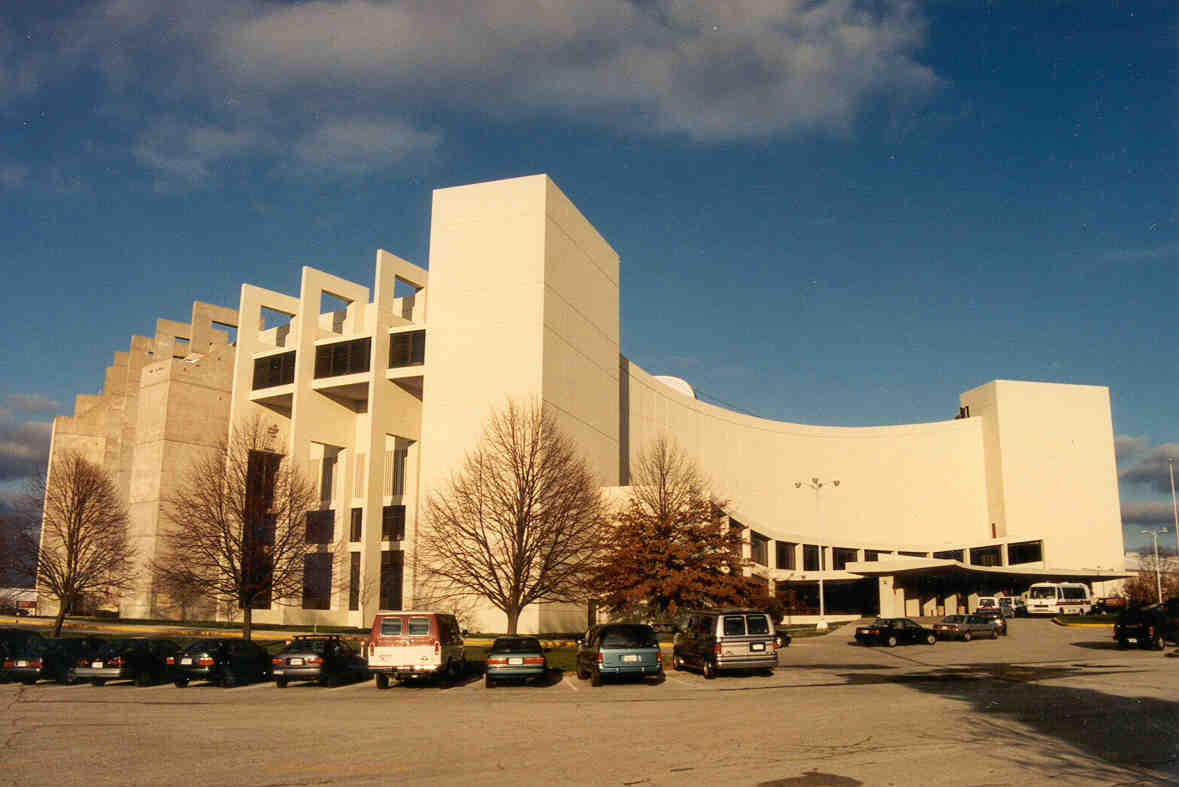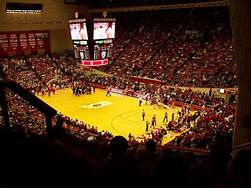 Backstory and Context
Assembly Hall is the current home of the Indiana Hoosiers men's and women's basketball teams in Bloomington, Indiana. Assembly Hall has also hosted a several Indiana state basketball championships. It opened in 1971 where it replaced the Gladstein Fieldhouse (current track and field facility) to become the Hoosiers' fifth arena since 1900. 1971 was also the year that Indiana University announced its new and most memorable basketball coach, Bob Knight (Hiner). The stadium currently holds 17,222 seats after a 2015 renovation, also renaming the arena Simon Skjodt Assembly Hall. The $40 million donation by Cynthia Simon Skjodt included adding a massive video board above center court and a suite-box above the south baseline (IU Hoosiers).
Bob Knight coached for nearly thirty years and won three national championships while coaching the team. "The General" made the Hoosiers a true blue-blood of the college basketball world (Bob Knight). The Hoosiers are known for strong crowds and fiery student section. Dan Dakich, former assistant coach and current ESPN analyst, coined the arena as "Assembly Call" for the passionate fanbase always playing a role in the officiating and overall game. The Hall is considered one of loudest places to play in the country and in 2012, ESPN ranked the arena the third-best home court advantage in the nation (King). Renowned broadcaster Gus Johnson called Assembly Hall "the Carnegie Hall of college basketball".
The crazy fanbase of the Hoosiers is just another example of the significance to the sport in the state. With the recent decline of high school basketball, college basketball in Indiana has continued to grow. Through winning seasons and losing seasons, fans of the school continue to show their support for the team. Hoosier Hysteria continues to be strong in Bloomington and show the importance on amateur basketball in the state.
Sources
Accessed April 17th 2020. https://iuhoosiers.com/facilities/simon-skjodt-assembly-hall-mens-and-womens-basketball/2.
"Bob Knight Career Timeline." ESPN.com, static.espn.go.com/ncb/s/knighttimeline.html.
Hiner, Jason. Indiana University Basketball Enclyclopedia. Champaign, Illinois. Sports Publishing, 2005.
King, Jason. "King's Court: Home Sweet Home." ESPN, ESPN Internet Ventures, 16 Jan. 2013, www.espn.com/mens-college-basketball/story/_/id/8848242/nation-best-homecourt-advantages-college-basketball.