Menno-Hof
Introduction
User Uploaded Audio
Inviting and tourist-friendly, the Menno-Hof cultural center serves as a gateway into Amish history and culture. This tourist attraction is a beloved site for tourists to the Hoosier state and professional-guided tours are available to lead guests through 24 different venues that explore Amish society, history, and culture in about an hour-and-a-half, leaving guests with plenty of extra time in their day to explore on their own. Visitors should be aware that there is graphic content (violence) in some of the exhibitions which may not be suitable for young children.
Images
The Menno-Hof Cultural Center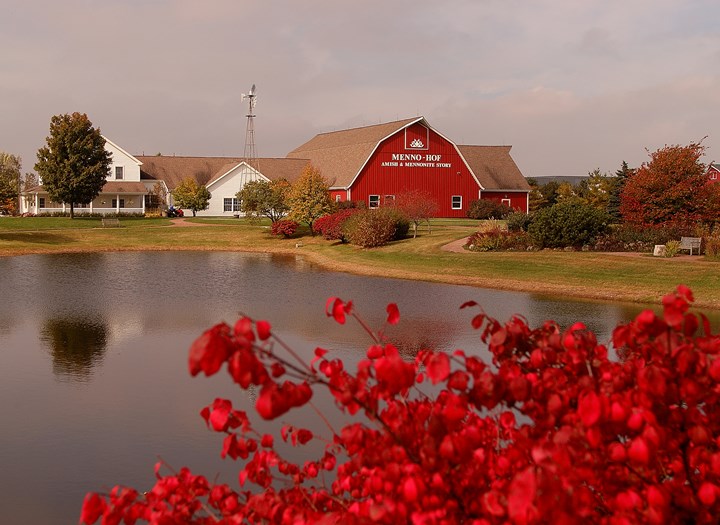 A close up of the Menno-Hof Cultural Center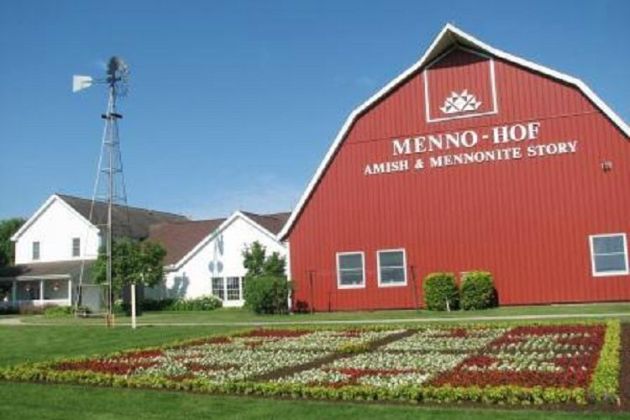 A guided tour includes many exhibits to familiarize visitors with Anabaptist ways of living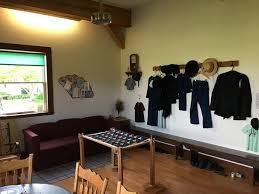 Menno-Hof is hard to miss on the road as your passing by, with well-marked signage to guide you exactly where you want to go.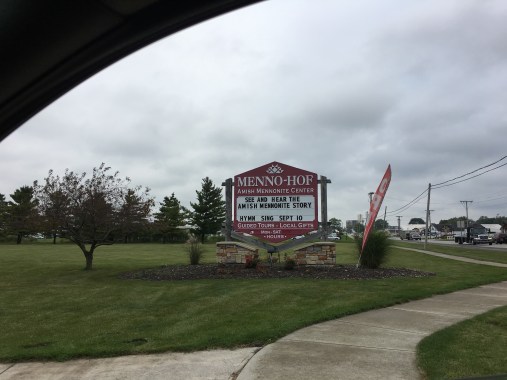 Staff, dressed the part whether Anabaptist or not, lead each guided tour, educating and entertaining guests.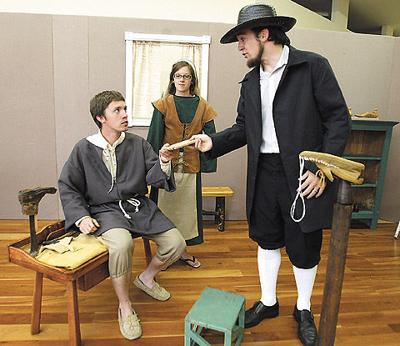 Backstory and Context
User Uploaded Audio
The Menno-Hof Center advertises itself as a first stepping stone into the charm of the Amish and Mennonite Communities in and around Shipshewana. They take pride in faithfully interpreting the history, ways of life, and faith of Anabaptists by recreating 24 definitive historical moments and experiences. These include six programmed areas, hands-on exhibits, and display areas. The hands-on exhibits and display areas cover a wide variety of the day-to-day activities of the Amish. The six programmed areas are focused on particular challenges that Anabaptist groups have faced when settling and living in Indiana, from persecution to natural disasters. Many of the buildings were originally located off-site and moved to Menno-Hof later in order to create the tourist experience.
The facilities are handicapped accessible and offer restrooms, comfortable seating in the lobby, and a gift shop featuring books and locally made Amish and Mennonite products. A large parking lot makes parking hardly ever an issue.
Tours are expected to take an hour and a half - groups larger than 25 should call ahead and may schedule tours during off-hours if desired.
Sources
Tour Groups, Menno-Hof. November 10th 2004. Accessed April 23rd 2020. https://www.mennohof.org/php/tour.groups/index.php.
Image Sources
https://visitindiana.com/things-to-do/49197-menno-hof

https://assets.simpleviewinc.com/simpleview/image/upload/c_fit,w_800,h_420/crm/lagrangecounty/quilt_garden0_41a7482b-5056-a36a-08f16ea398277564.jpg

https://media-cdn.tripadvisor.com/media/photo-s/0f/50/be/0e/photo2jpg.jpg

https://i1.wp.com/mennonitejewishshalom.com/wp-content/uploads/2017/09/IMG_0999.jpg?resize=507%2C380&ssl=1

https://bloximages.chicago2.vip.townnews.com/goshennews.com/content/tncms/assets/v3/editorial/1/e4/1e4d00ad-44c0-5b50-b044-e0563cecab2b/53e936cf1af6e.image.jpg?resize=400%2C346

Additional Information