This entry includes a walking tour! Take the tour.
Introduction
Step back in time at Manatee Village Historical Park. Visit this collection of restored buildings from Manatee County's settlement history and experience life in Manatee County before the arrival of modern conveniences such as automobiles and electricity. Manatee Village Historical Park's mission is to preserve and share the heritage of Manatee County's founding period (1840-1918). The museum does this through a collection of historical buildings including the: Bunker Hill Schoolhouse (1908); Manatee County's First Courthouse (1860); Old Meeting House Church (1887); Wiggins General Store (1903); and more! The museum also offers exhibits and educational programs. Visit www.manateevillage.org to learn more.
Images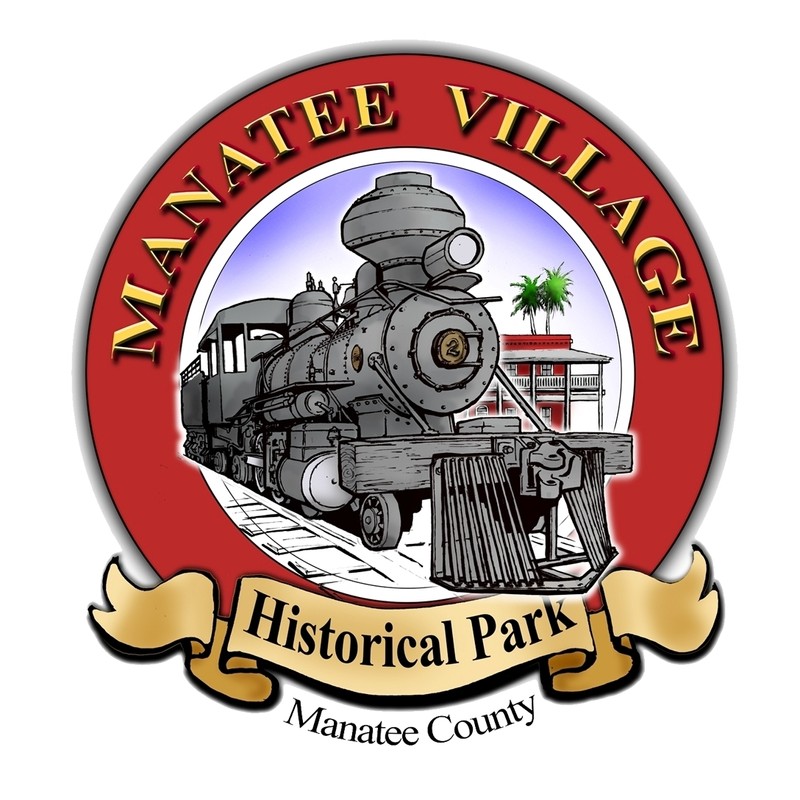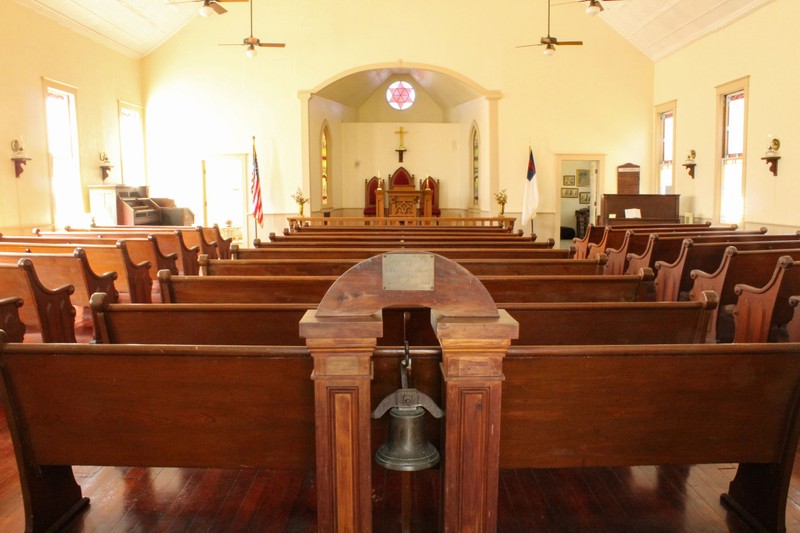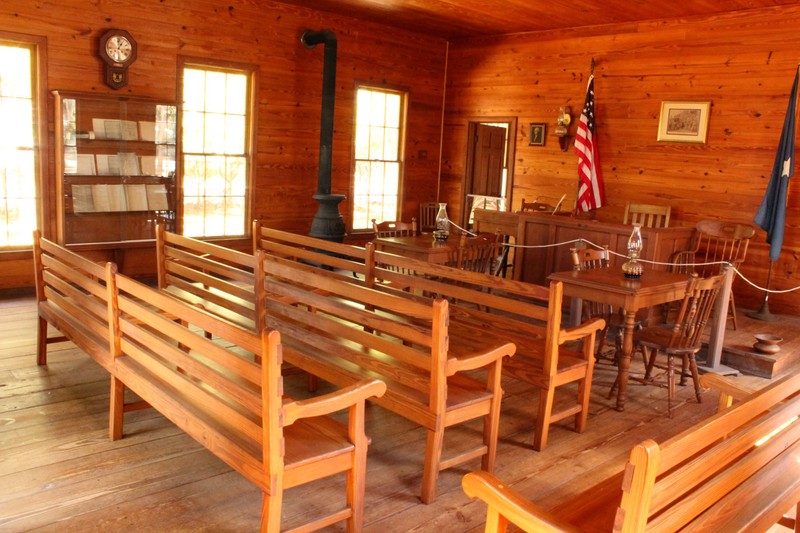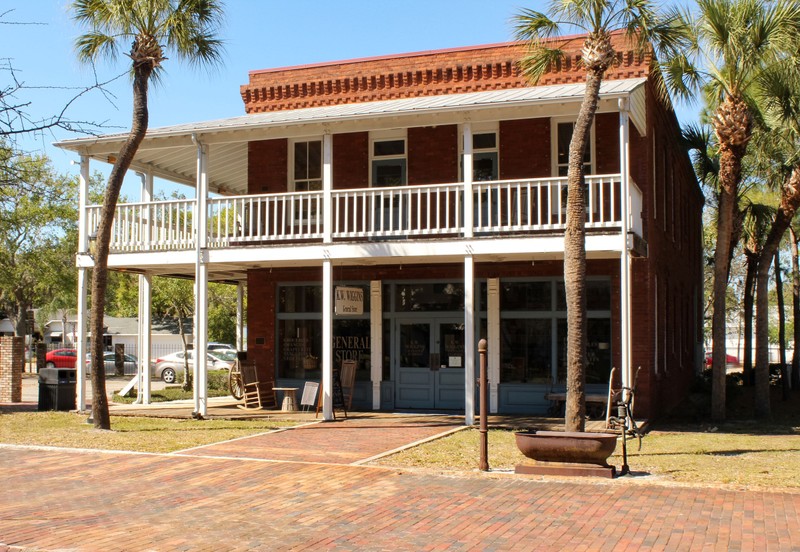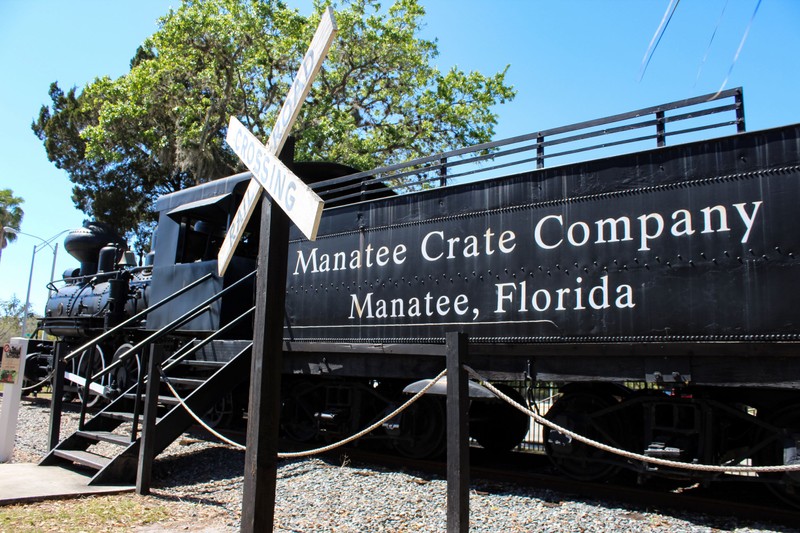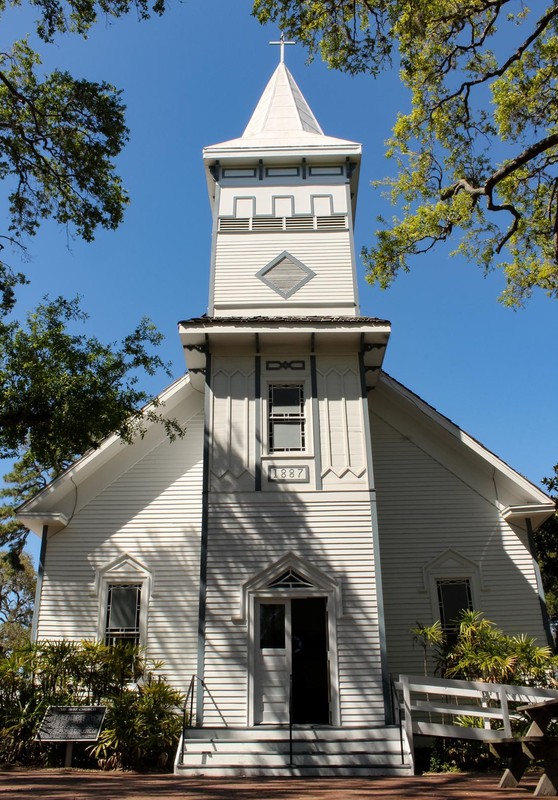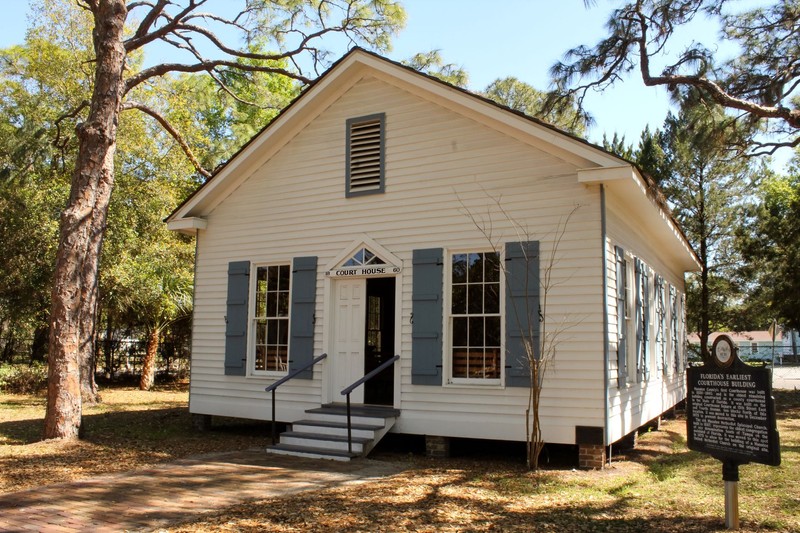 Courtyard with Picnic Tables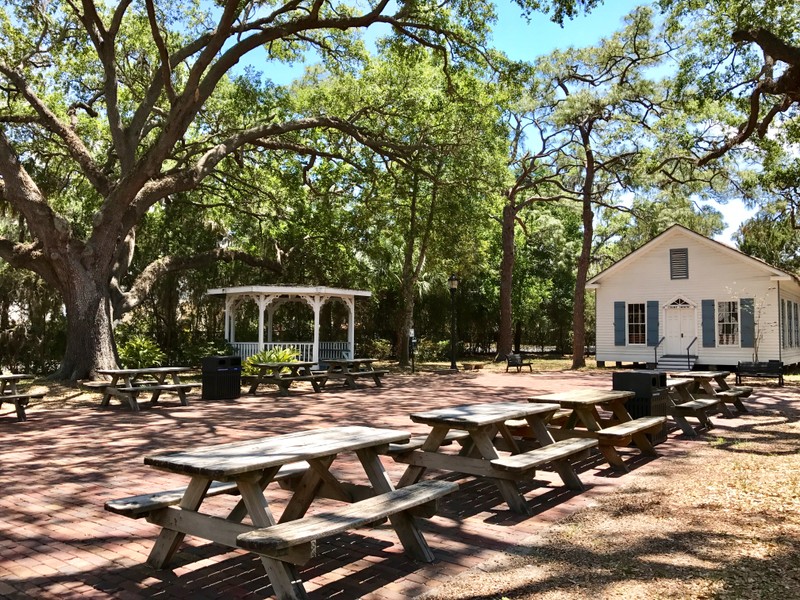 Backstory and Context
Manatee Village Historical Park is comprised of historical buildings and replicas that represent Manatee County's founding period. Manatee County was created in 1855 and consisted of 5,000 square miles. Manatee Village Historical Park is the site of what was once the Village of Manatee, which briefly served as the county seat from 1860-1866.
Historical structures at the museum include:
Old Cabbage Head Train
Built by Baldwin Locomotive Works of Philadelphia, PA in 1913, "Old Cabbage Head" gets its name from the shape of its smoke stack. The train hauled lumber for Manatee Nocatee Crate Mill Company. It was retired in 1952 and residents raised money to preserve the train.
1903 Wiggins General Store
King Wiggins, an entrepreneur in business and agriculture, built his store on this spot in 1903. It is five blocks from the Manatee River, the village's lifeline for transporting goods. 
Wiggins designed the building for several uses. His general store and a large storage area occupied the ground floor. The second floor provided overnight rooms for customers who traveled from remote parts of the county to buy his goods. The Wiggins Store became a gathering spot for the Manatee community. Customers lingered to catch up on village news, listen to Wiggins's phonograph, or play a game of checkers.
1860 Courthouse
Manatee County's first Courthouse was built in 1860, making this the oldest structure in our museum. It is also the oldest remaining wood structure built as a courthouse in the entire state of Florida.
Old Meeting House Church
This lovely church symbolizes the tenacity of the Village of Manatee pioneers. Construction was begun in 1887, then halted when a yellow fever epidemic claimed the lives of the pastor and many in the congregation. But they persevered. Two years later, the church opened to house the first Christian congregation south of Tampa on the Florida mainland.
Sources
This entry was created by Manatee Village Historical Park staff using Manatee Village's records and photos.
Image Sources
Manatee Village Historical Park

Manatee Village Historical Park, photo by R. Lane Logan

Manatee Village Historical Park, photo by R. Lane Logan

Manatee Village Historical Park, photo by R. Lane Logan

Manatee Village Historical Park, photo by R. Lane Logan

Manatee Village Historical Park, photo by R. Lane Logan

Manatee Village Historical Park, photo by R. Lane Logan

Manatee Village Historical Park

Additional Information