Indiana State College Arena
Introduction
This was the gymnasium that Indiana State University played at while Clarence Walker was playing. Clarence Walker was the first African American to play in the NAIBC tournament and broke the color barrier that impacted the game of basketball forever. He paved a path that many African Americans would follow after and did a lot in evolving the game of basketball. John Wooden is one of the the most legendary coaches in college basketball history, before he was a coach he was also a 3x All-American as a player for the Purdue Boilermakers. John Wooden is also a legendary high school basketball player, he led his team to a state title and was a 3x Indiana all-state selection.
Images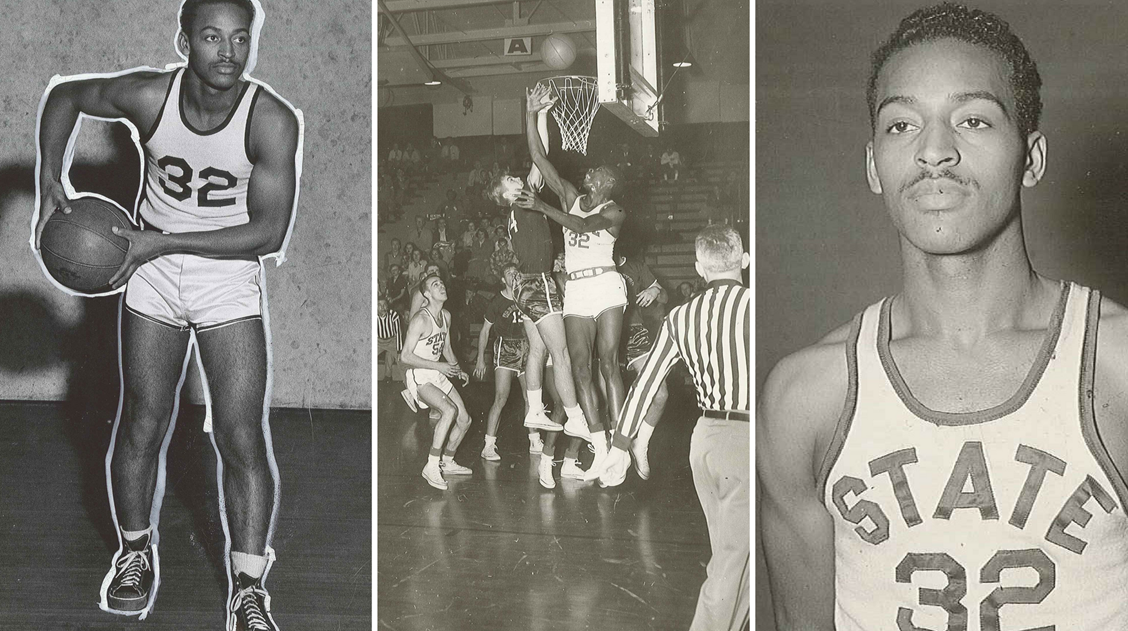 Backstory and Context
In 1946 Indiana State legendary coach Jonny Wooden recruited the talented African American from Chicago Illinois. In 1947 the team was invited to compete in the National Association of Intercollegiate Basketball Championship, however Clarence Walker would not be able to participate because of the no black players rule. Due to this rule Wooden decided to turn down the invitation because it felt morally wrong to not include him and by leaving him at home he too would be participating in segregation. A year later the ban was lifted and this was such a monumental step even members of the NAACP were tuned in. Just because the rule was lifted didn't mean the segregation stopped, for instance he wasn't allowed to sleep in the same place as the rest of the team and eat with the team. Wooden responded to this by getting up and saying if you don't serve him you don't serve all of us and stood up and left. Walker advanced the game of basketball because right after he broke the postseason racial barrier the following year three more African Americans competed in the tournament which was later followed by thousands followed.
Sources
Keefer, Zak. "Indiana Basketball Player Broke Racial Barrier, Changed Game Forever." Indianapolis Star, IndyStar, 16 Mar. 2017, www.indystar.com/story/sports/college/2017/03/15/private-pain-clarence-walker/99144560/.
Image Sources
https://gosycamores.com/news/2018/2/8/basketball-clarence-walker-to-be-honored-with-special-ceremony-saturday.aspx