The Ackerhurst-Eipperhurst Dairy Farm
Introduction
The Ackerhurst-Eipperhurst Barn is located at 15220 Military Ave. in Bennington, Nebraska. Built in 1934, it was considered one of the greatest dairy farms in the midwest because of its exceptional product quality and the measures taken to achieve such high quality. The Ackerhurst-Eipperhurst (Ackerhurst for short) dairy farm is an example of Dutch Gambrel architecture that is rare to find in this region. It was officially designated as an Omaha Local Landmark on March 5th, 2002 and listed on the National Register of Historic Places on March 28th, 2002. Today the barn is in excellent condition and is used primarily for weddings and private events.
Images
Black and White Ackerhurst Barn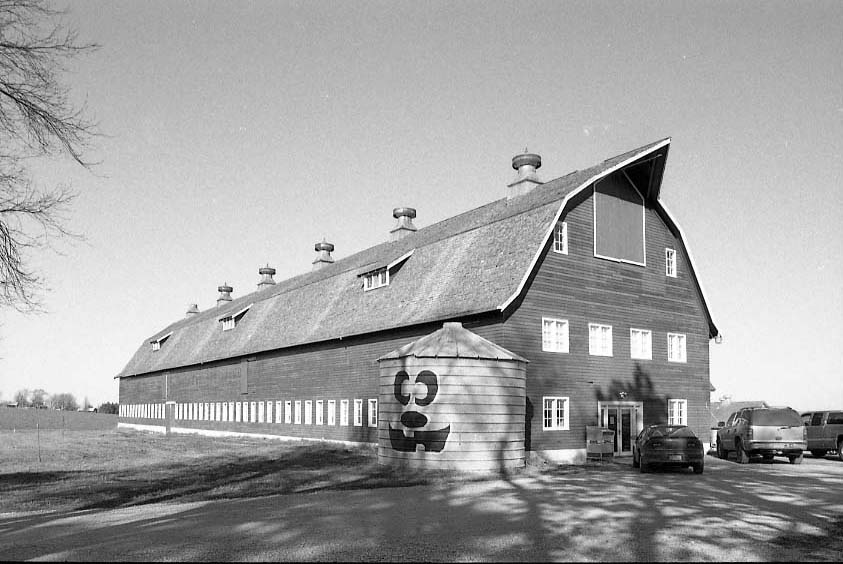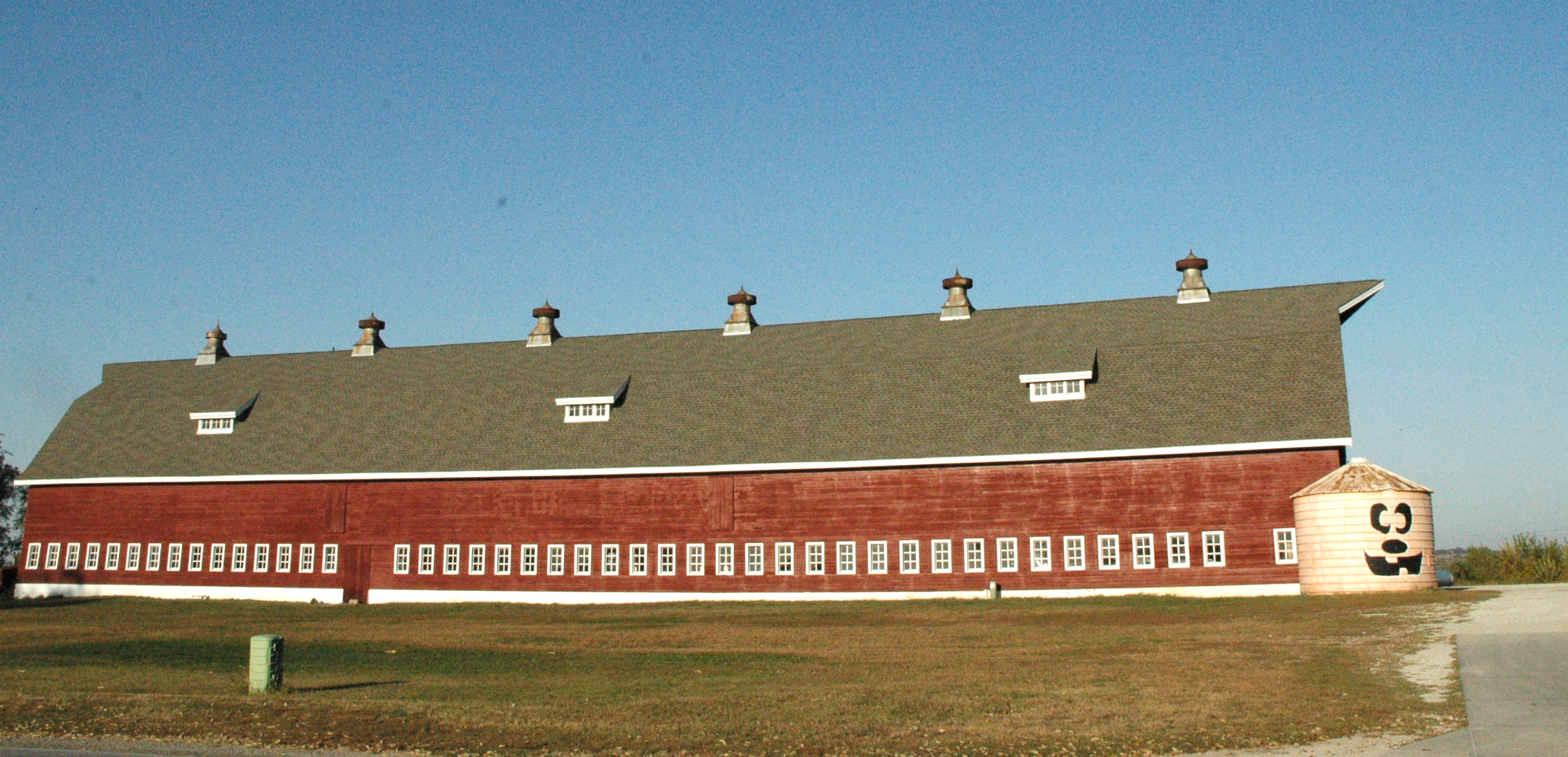 Holstein cows are usually Black and white or red and white in color with a spotted pattern that is unique to each cow. Holstein cows are still the most popular breed for American dairy farms.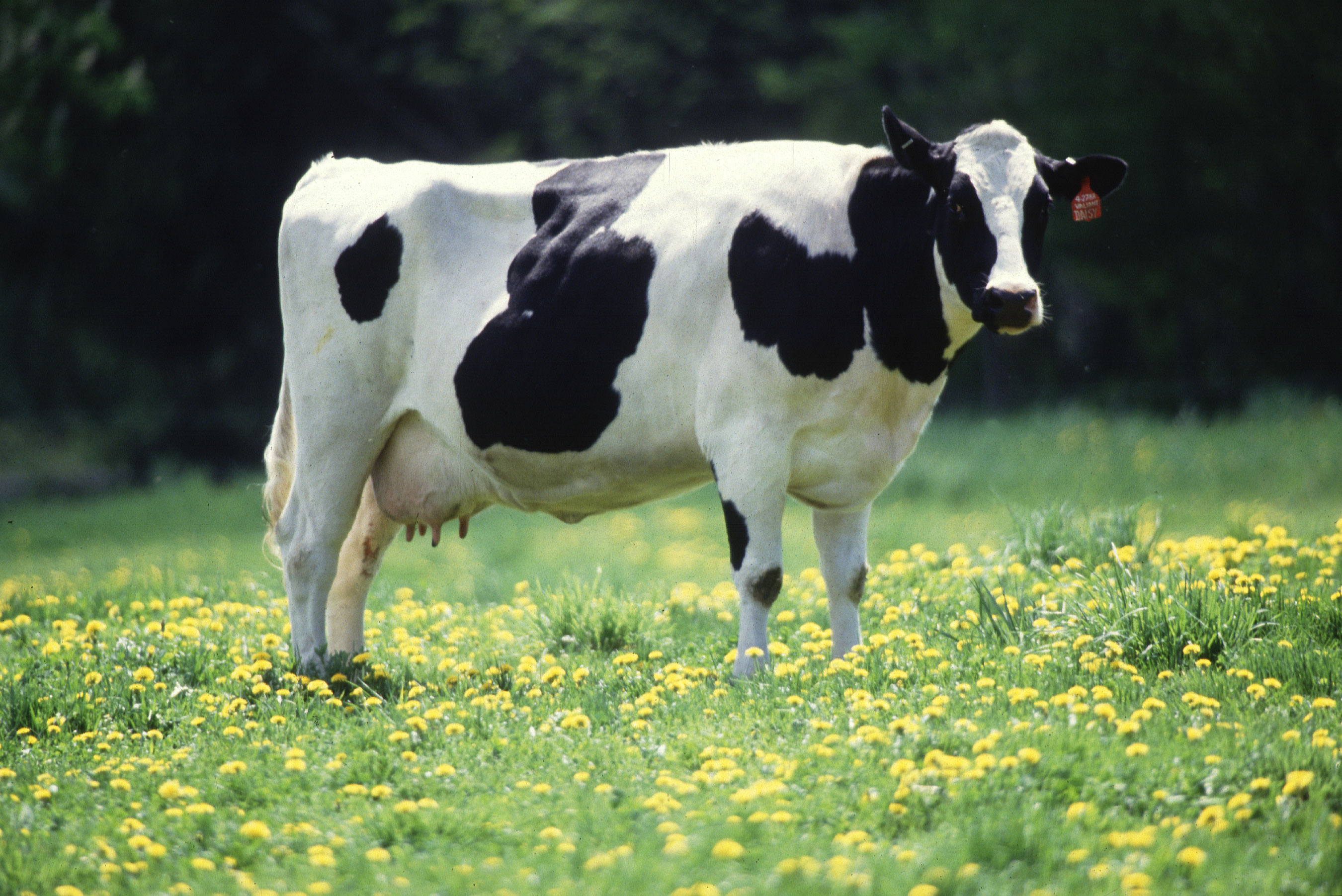 Southeast view of the barn in 2001.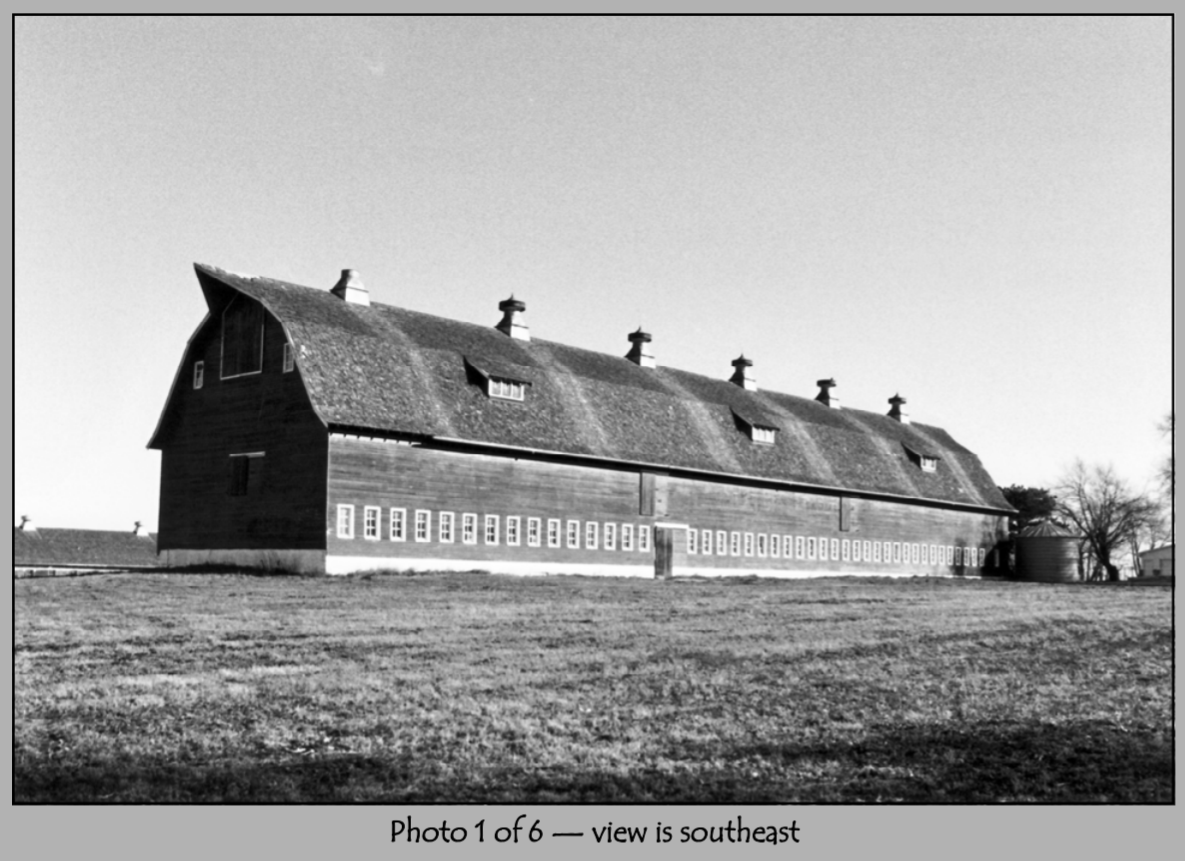 Southwest view of the barn in 2001.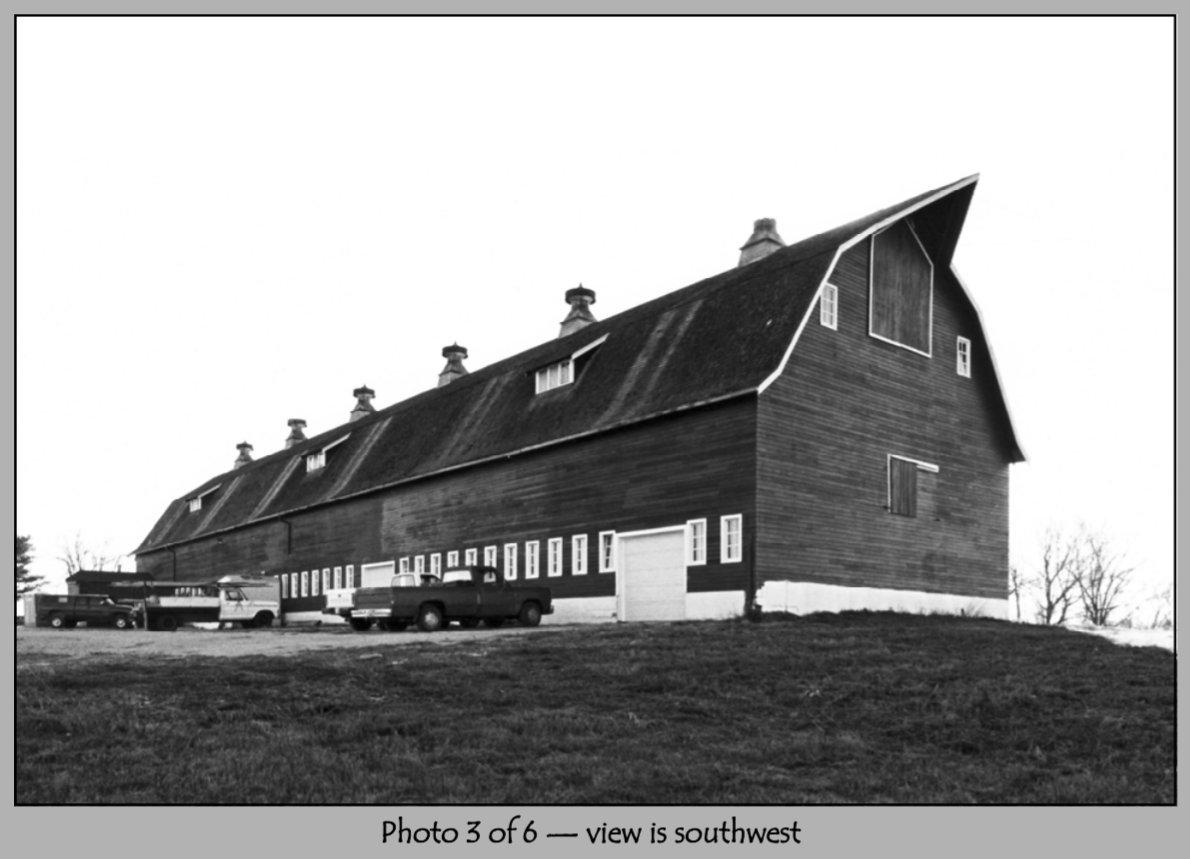 This was the milking floor in 2001. It has since been renovated and is used today as a dining space for weddings and private events.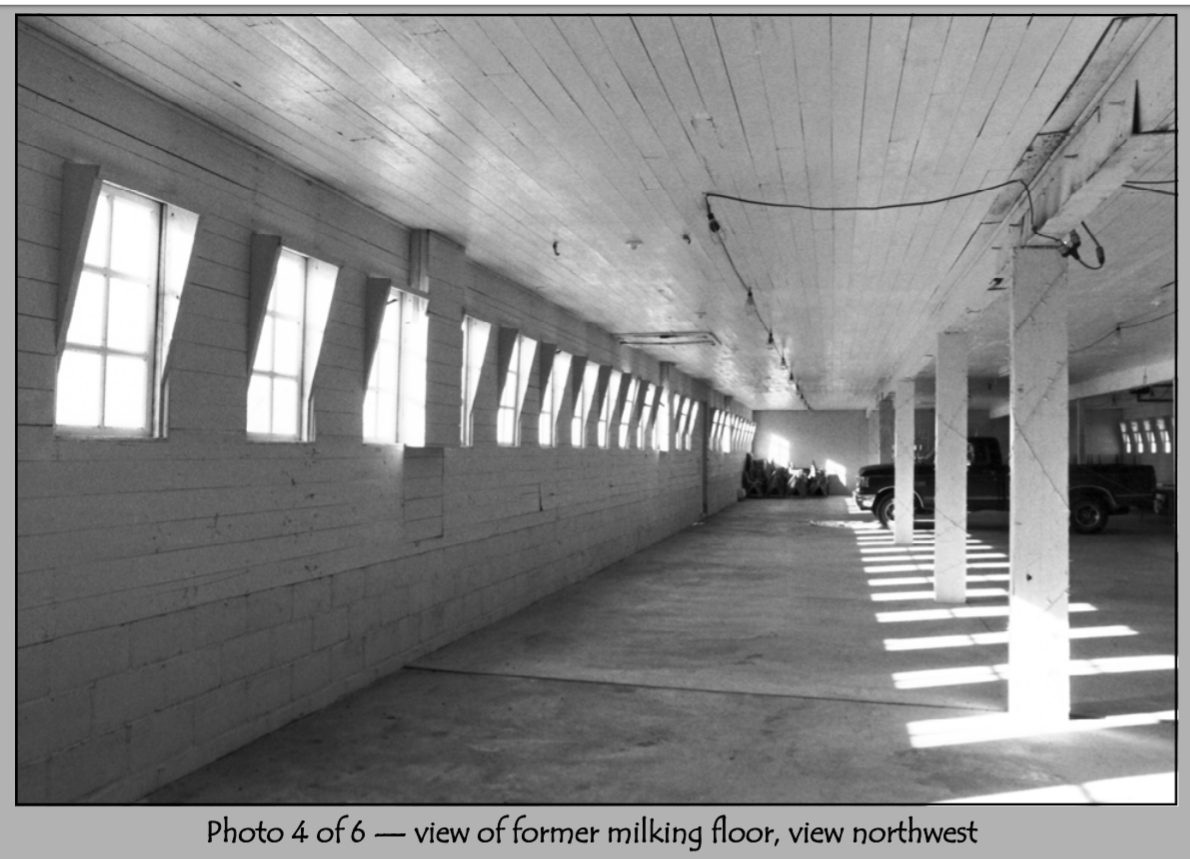 The hayloft in 2001. The hayloft has been renovated to host wedding ceremonies.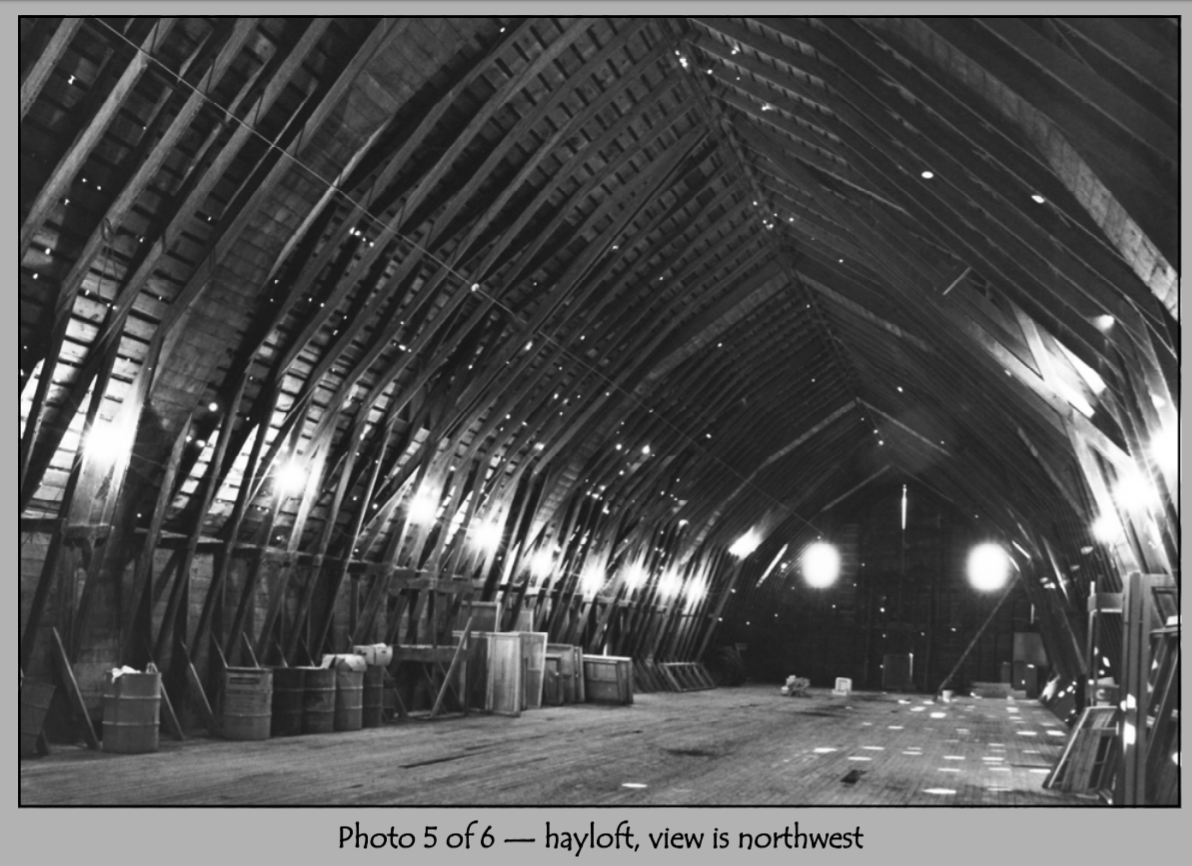 The Ackerhurst Barn's truss system in 2001. Trusses are beams that support roof. These trusses are made of wood, but most modern structures use metal.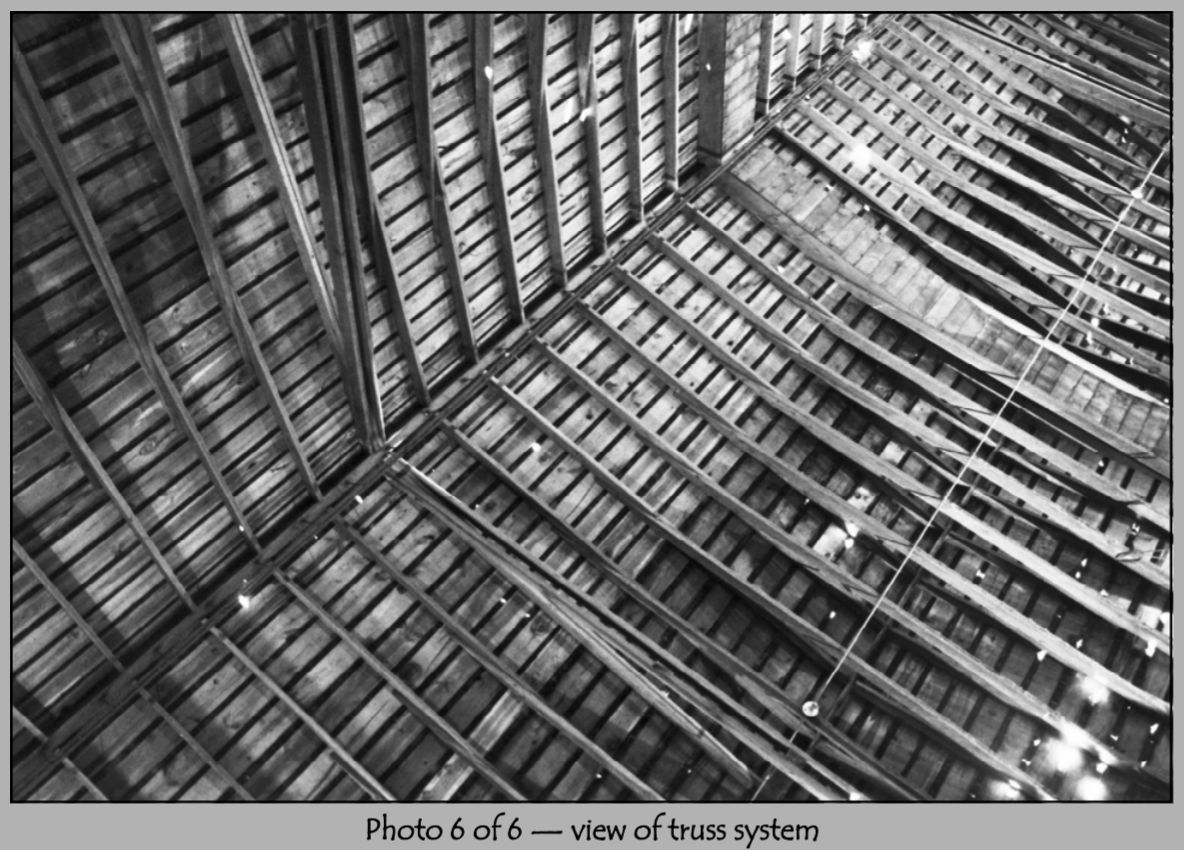 Sources
1. Ackerhurst-Eipperhurst Dairy Barn. Landmarks Heritage Preservation Commission. Accessed April 16th 2020. https://landmark.cityofomaha.org/article/3962-ackerhurst-eipperhurst-dairy-barn.
2. Kollmorgan, Walter. The Butter Industry of Nebraska. Lincoln: The University of Nebraska-Lincoln. March 1938. Accessed April 17th 2020. https://digitalcommons.unl.edu/cgi/viewcontent.cgi?article=1352&context=conservationsurvey.
3. National Register of Historic Places Registration Form. United States Department of the Interior National Park Service. Accessed April 17th 2020. https://npgallery.nps.gov/GetAsset/7d14f350-2121-48fc-8533-5b54f954941f.
Image Sources
https://landmark.cityofomaha.org/article/3962-ackerhurst-eipperhurst-dairy-barn

https://en.wikipedia.org/wiki/Ackerhurst_Dairy_Barn

https://www.ars.usda.gov/oc/images/photos/k5176-3/

https://npgallery.nps.gov/GetAsset/7d14f350-2121-48fc-8533-5b54f954941f

https://npgallery.nps.gov/GetAsset/7d14f350-2121-48fc-8533-5b54f954941f

https://npgallery.nps.gov/GetAsset/7d14f350-2121-48fc-8533-5b54f954941f

https://npgallery.nps.gov/GetAsset/7d14f350-2121-48fc-8533-5b54f954941f

https://npgallery.nps.gov/GetAsset/7d14f350-2121-48fc-8533-5b54f954941f

Additional Information