Founders Park
Introduction
The University of South Carolina baseball program unveiled its new baseball facility Feb. 21, 2009. The $35-plus million Founders Park has a capacity of 8,242 fans and is the crown jewel among baseball stadiums across the nation. Founders Federal Credit Union and the University of South Carolina announced a partnership on Oct. 22, 2015, awarding naming rights to the facility, officially changing the name from Carolina Stadium to Founders Park.
Images
This picture was taken right when Jackie Bradley Jr. hit his homerun in the controversial homerun in the game in March of 2011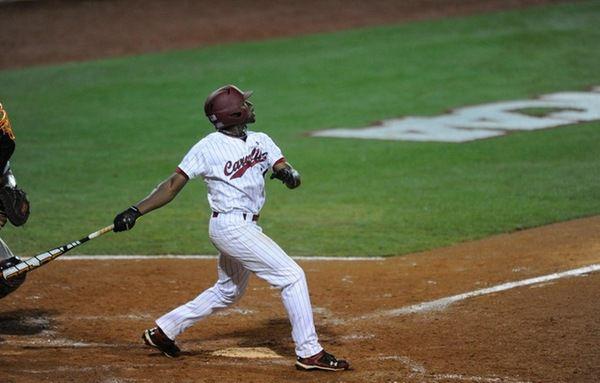 This picture was taken right behind homeplate in Founders Stadium.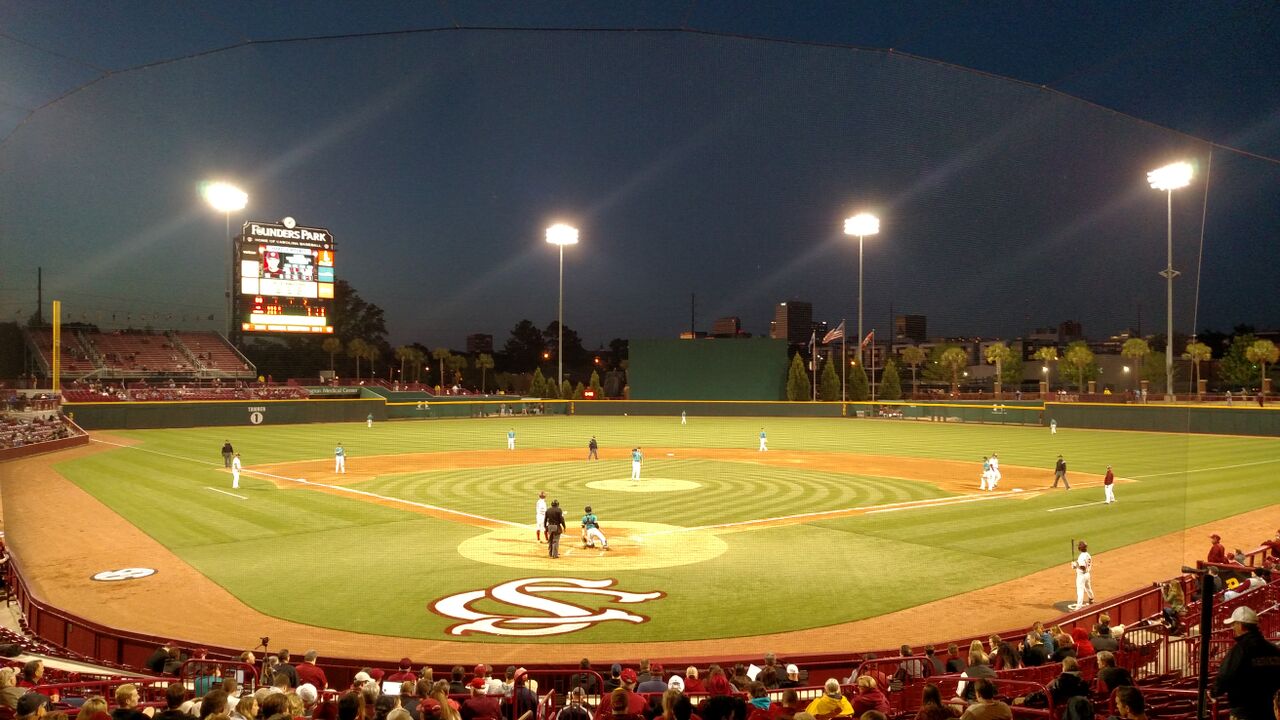 Clemson player shushes the Gamecock crowd after he hits a homerun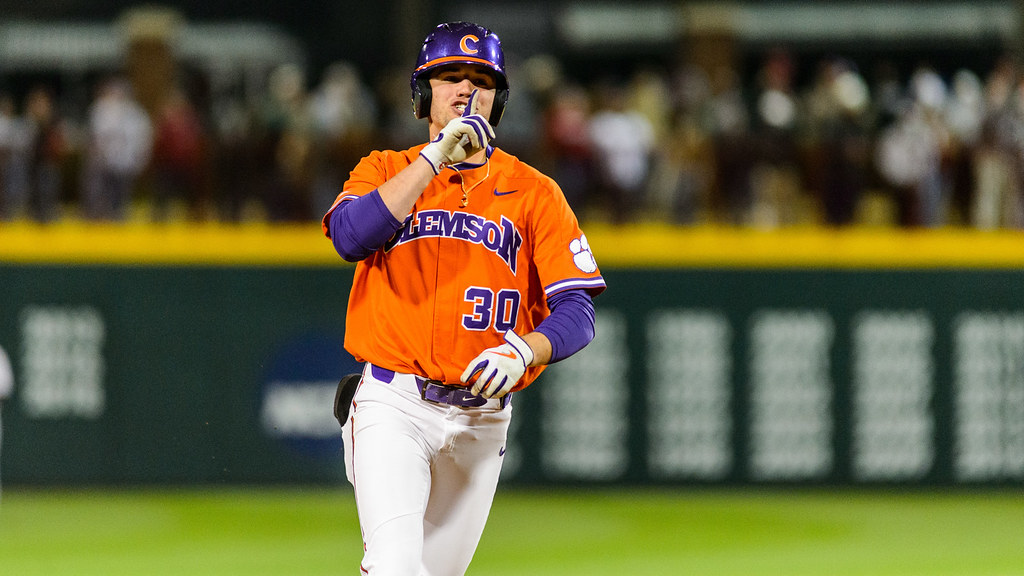 Clemson head coach Jack Legget and USC head coach Ray Tanner have had disputes over one another especially after the Jackie Bradley Jr. homerun and alleged "juiced up" bats.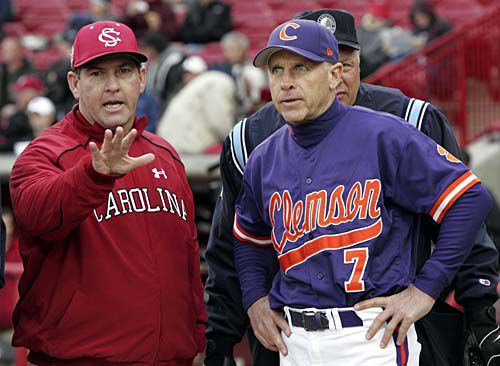 Backstory and Context
Baseball down south is an atmosphere by itself. Fans eat, breathe, and sleep baseball and at the heart of it all is the rivalry between the Tigers and Gamecocks. With the state of South Carolina not having a professional baseball team, baseball fans rally around Clemson and South Carolina baseball. One of the most controversial series in this rivalry happened in March of 2011. South Carolina Outfielder Jackie Bradley Jr. took a fastball the opposite way for a homerun during the first inning of the game. The homerun caused Tigers Head Coach Jack Legget and ask umpires to check Bradley Jr.'s bat. Gamecock coach Ray Tanner had a huge problem with Legget accusing USC of heating their bats. USC went on to win this series 2 to1 and earned a national title later that season. 
Sources
Connolly, M. (2018, March 01). JBJ's 'heated bat' and other memorable moments from the USC-Clemson baseball series. Retrieved April 15, 2020, from https://www.thestate.com/sports/college/university-of-south-carolina/usc-baseball/article202857739.html
Sawchik, T. (2011, March 09). Tanners says relationship with Leggett is 'not what it was'. Retrieved April 15, 2020, from https://thetandd.com/sports/tanners-says-relationship-with-leggett-is-not-what-it-was/article_b8121dce-4a09-11e0-be9c-001cc4c002e0.html
SOUTH CAROLINA ATHLETICS FACILITIES. (n.d.). Retrieved April 15, 2020, from https://gamecocksonline.com/sports/2019/7/18/facilities.aspx
Image Sources
https://www.spursandfeathers.com/baseball/jackie-bradley-jr-uses-lessons-learned-at-south-carolina-to/article_3e689f52-9442-11e9-8f53-73b7a3a62521.html

https://stadiumjourney.com/stadiums/founders-park-s1569

https://www.tigernet.com/update/PHOTOS-Clemson-Baseball-7-South-Carolina-1-35073

https://www.postandcourier.com/sports/growing-feud-clemson-south-carolina-baseball-rivalry-heating-up-a/article_7d7e7d8a-2db0-56d7-85ef-34803c76f01f.html

Additional Information