Conway Public Library
Introduction
This historic public building was completed in 1900 and was originally known as the Jenks Memorial Library. The building was designed by Boston architect Thomas W. Silloway in the Neo-Classical style. Over a century later, the building remains a cornerstone of the community and serves as the home of the Conway Public Library.
Images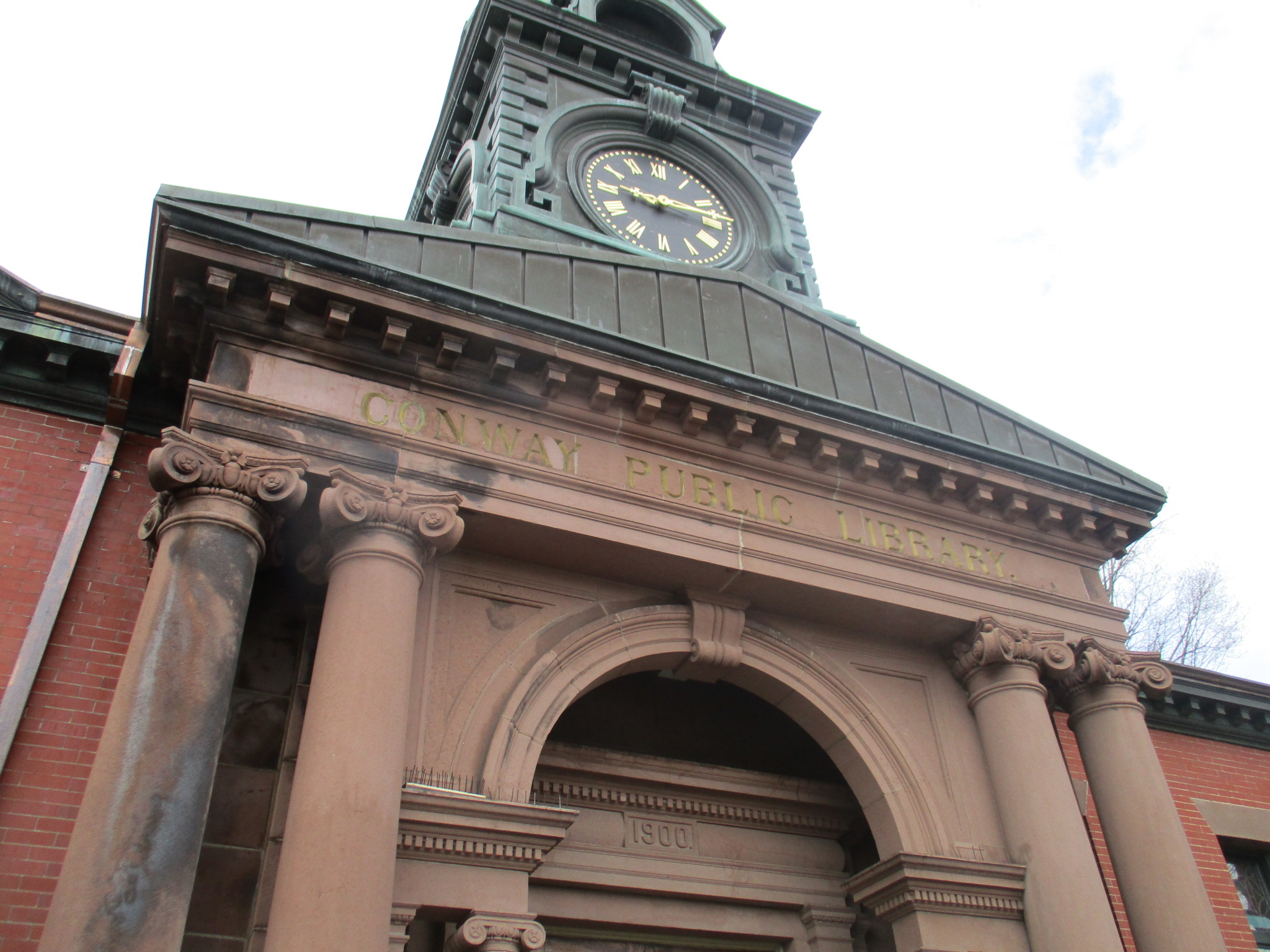 Memorial plaque in reading room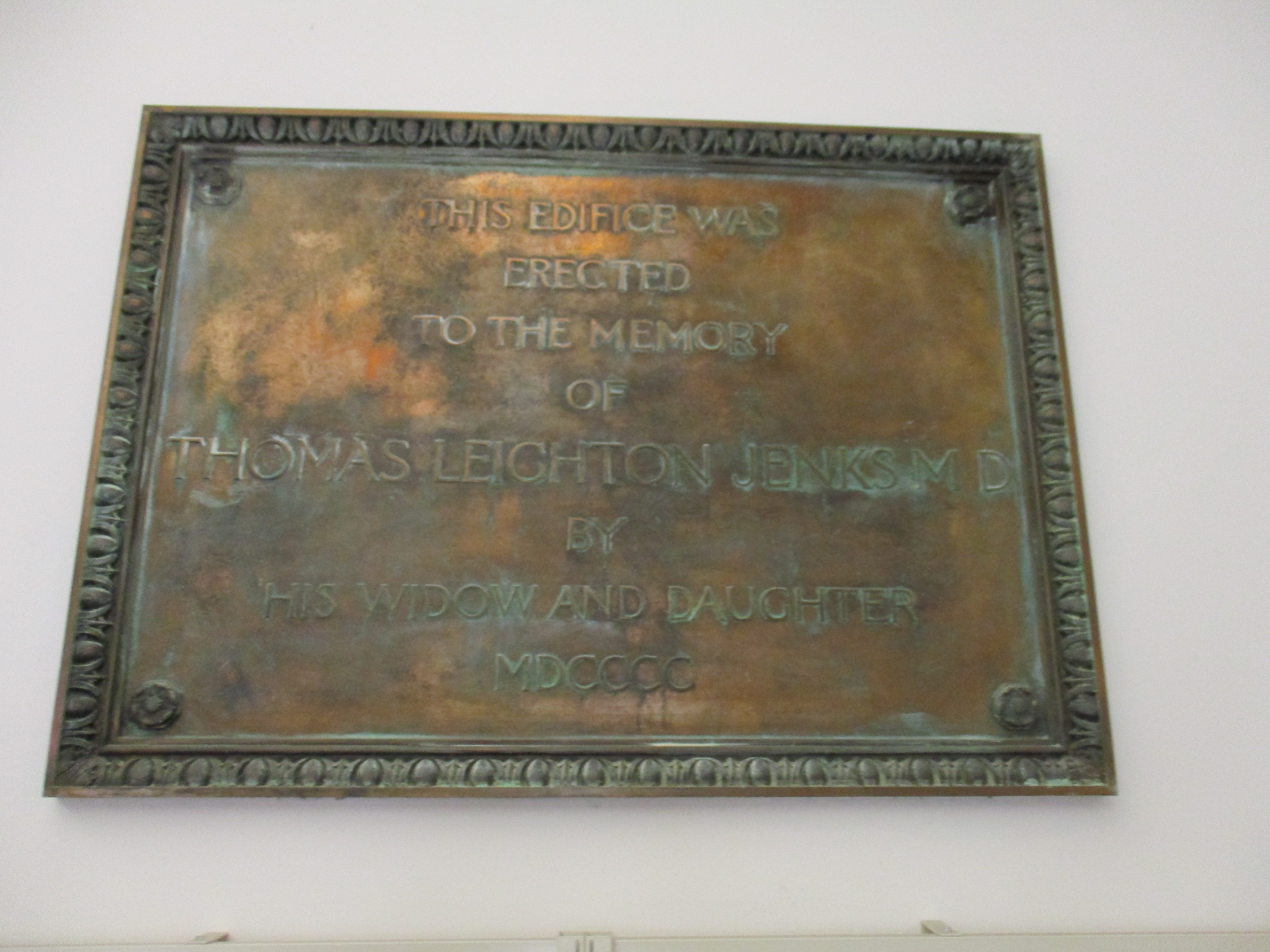 National Register plaque on outside of the building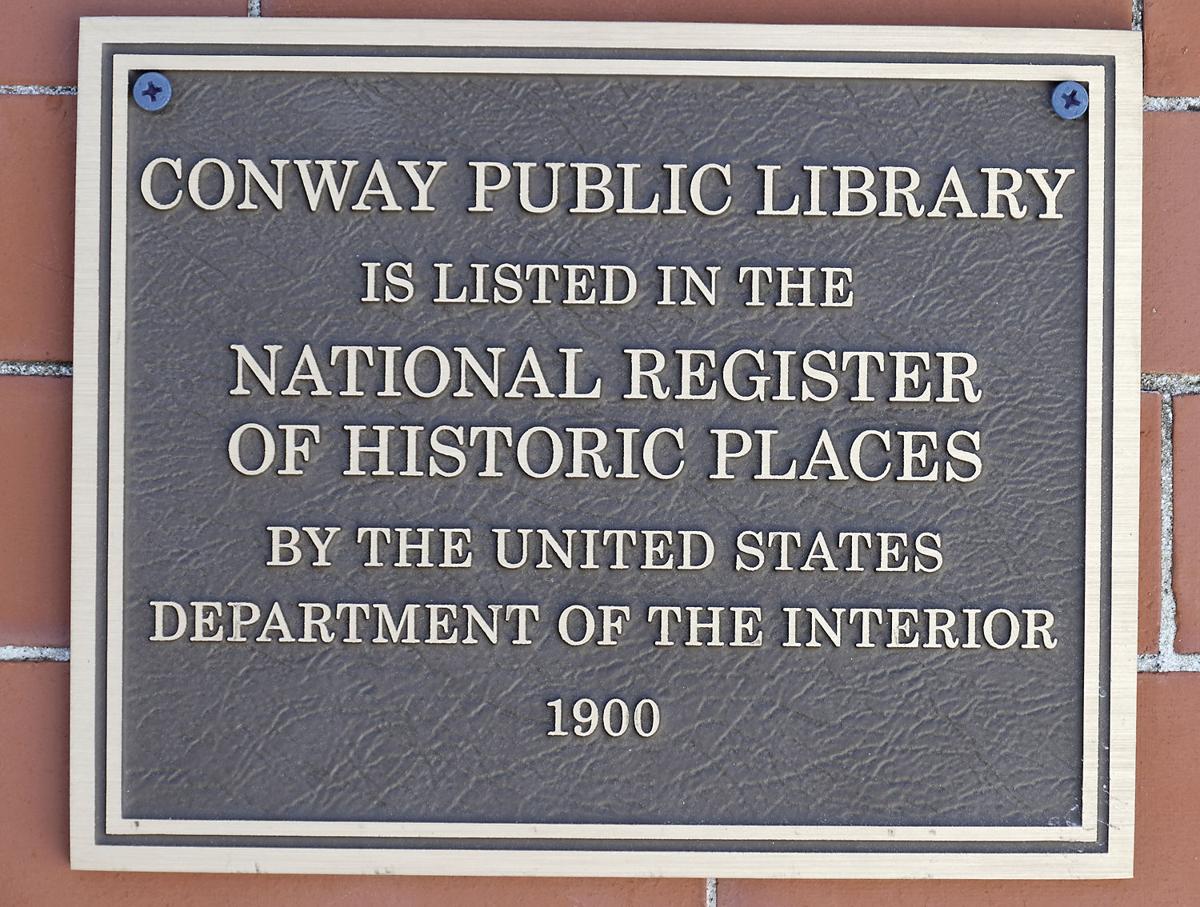 Hanging behind the main desk at the Conway Public Library is a small painting by a relatively unknown artist Charles Codman depicting the scene of a famous avalanche, known as the Willey slide, that occurred in 1826 about thirty miles north of the library. This painting stands silently at the heart of an almost fifty year mystery, a kind of identity theft enacted by the art establishment. For more on this see: http://mwvhistory.blogspot.com/2015/08/a-tale-of-two-paintings.html.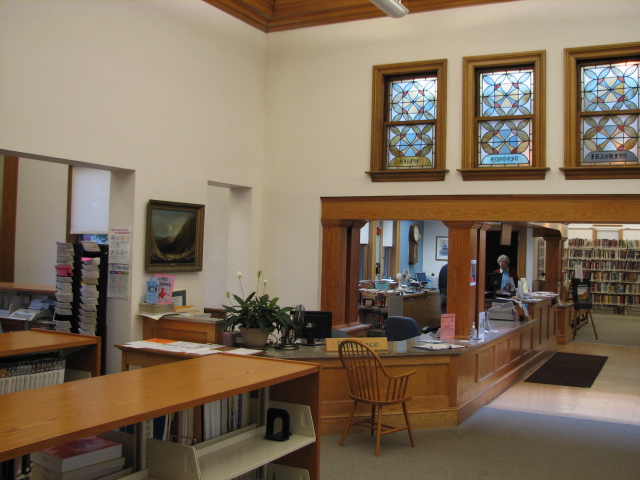 Detail of the library's Codman, Willey Slide painting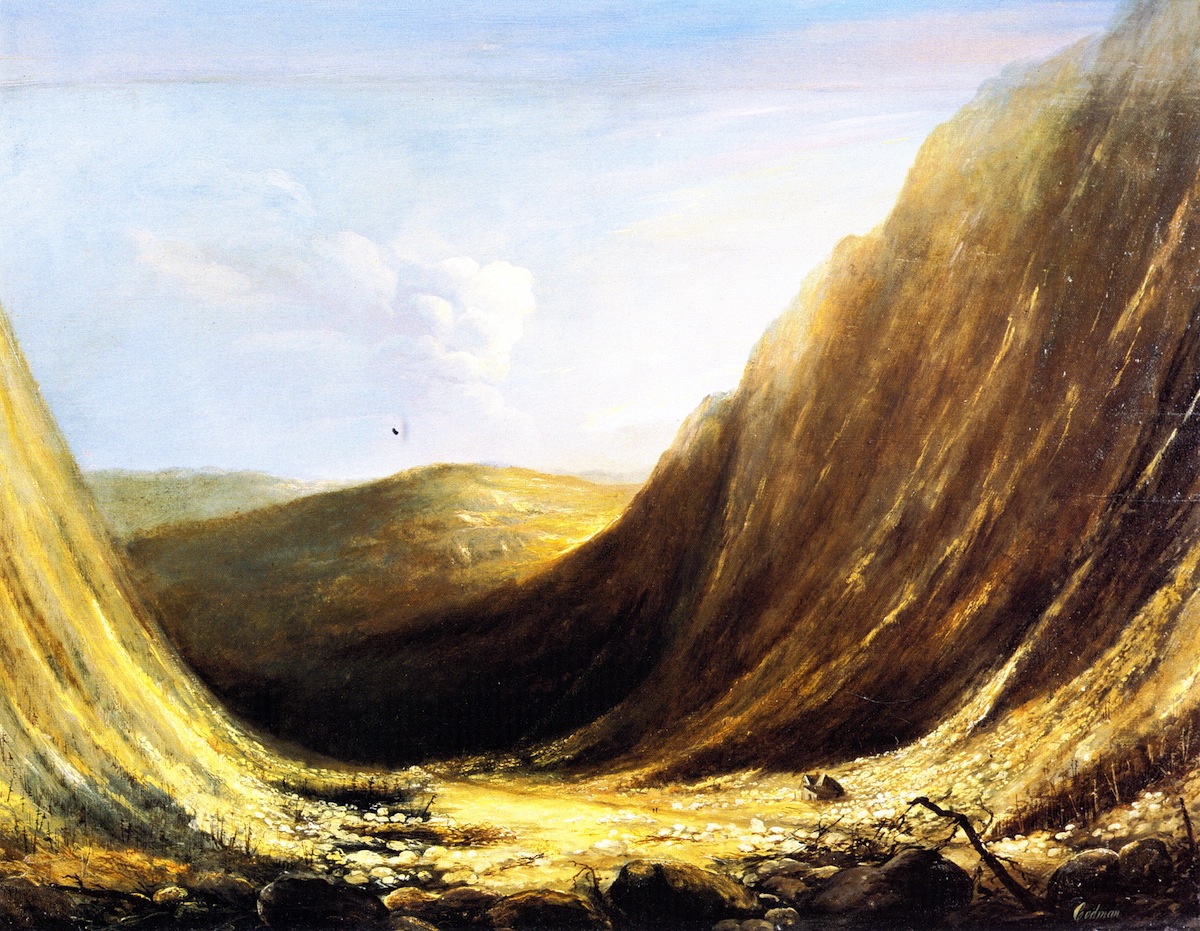 Backstory and Context
The original Library building has brick walls on a raised foundation of gray granite and the window openings have brownstone lintels and sills. The primary facade is embellished with a brownstone portico supported by Ionic columns. The roof is slate, with a clock tower, cornices, cresting, and other trim of pressed sheet copper. An addition to the east side of the original library building was added in 2003 using similar scale and form to the original library. The addition is also brick, with a gray concrete foundation, cast-stone lintels and sills, and an asphalt shingle roof. The colors and general appearance of modern materials are similar to those used in the original Library. The setting of the Library is a busy street within a small town center. The grounds immediately surrounding the Library are an open public park planted with grass, trees, and flower beds. Owing to the historic nature of the building and its structural integrity, the library was added to the National Register of Historic Places.
Sources
Image Sources
Cottrell photo

Cottrell photo

Library photo

Cottrell Photo

Conway Library photo

Additional Information