Fort Wayne Union Baptist Church
Introduction
In 1947, 30 representatives from Fort Wayne, Elkhart, Kokomo, Muncie, Terre Haute, and Anderson gathered in a Fort Wayne church nestled within a small neighborhood -- this was the 1947 statewide conference for the NAACP. What organizers provided was a list of restaurants that would serve delegates, and further inspiration for their soon-to-be Indiana executive, Willard "Mike" Ransom, to help lead a war against inequality. This location was an important mark in history even if not known to the people at the time, as it was an example of the contrast we are about to see in the dedication toward Black liberation. From the Lowell M. Trice which devalued the efforts of Black citizens by acting without a plan, to Willard Ransom who is praised for his leadership abilities and organization.
Images
Fort Wayne Union Baptist Church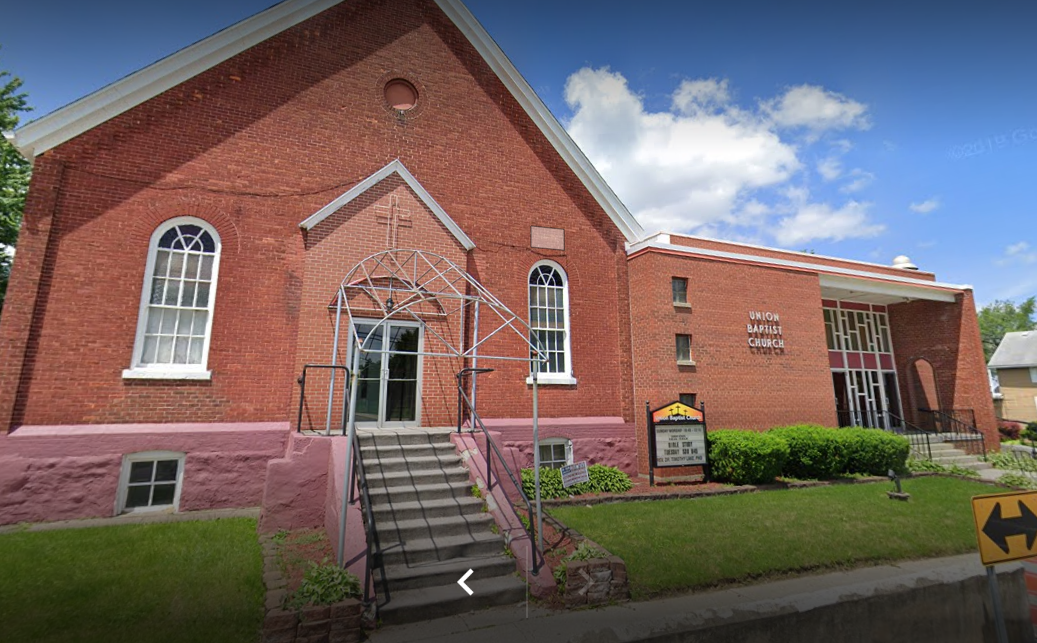 Backstory and Context
The meeting between the different members of Indianas civil rights organizers was headed by a man named Mike Ransom. Ransom was a Black lawyer who had been an active member, formally a trustee, in Indianas branch of the NAACP. His hands-on determination to not bend to the will of the white authorities was an intense contrast to the previous leader, Lowell M. Trice. Trice was a young journalist who, although praised for his enthusiasm, was also prone to avoiding anything of tradition including budgeting. Trice made many mistake during his administration, including re-election, that lead people to believe he was selfish and unprepared to properly run a civil rights campaign. Ransom recalled a time when in 1947, anxiety over the return of the KKK had sparked a conference with the Provisional Indiana Council for Unity who suggested an Anti-hate bill that Trice agreed to -- Ransom believed this law lacked any value, had no push behind it and was an overall cop out (Madison, 2018, p. 184). When he claimed title of president of Indianas branch, he knew of NAACPs history of appointing Black lawyers to do their biding, they had the tenacity and education. The focus of the Indiana state-wide conference in the Fort Wayne church wasn't to demand a new set of laws, instead all they asked was for the recognition of rights laid out in the 1885 that guaranteed citizens the right to use public accommodations regardless of skin color, and the enforcement of the law. This law was commonly disregarded in court cases, Indiana even had one case where the judge declared that ice cream shops were not considered a part of it (Thornbrough, 2000, p. 124). The results from the state conference was restaurant sit-ins that the CIO declared as "the biggest demonstration against Jim Crow in the history of Indianapolis (Thornbrough, 2000, p. 125)". This sparked the largest "eating crusade" that Indianapolis had ever seen, and possibly the largest in the state as a whole. Although the committee made efforts to file lawsuits, officials were slow to actually prosecute, partially because they had sympathy for store owners who feared customer flight if they began serving Black patrons. "I'm for the enforcement of all laws," said a Marion county prosecutor, "but this is a delicate question (Thornbrough, 2000, p. 125)". Willard used the conversation he lead at the Fort Wayne Union Baptist Church to begin his lead on acting fast for those who supported him, the same people who had felt misguided by the previous Lowell Trice who many felt caved under white pressure too easily. The state-wide conference sparked even more determination and trust in new leadership and the efforts being made towards racial equality and represents one of the first times where Black Indiana citizens were being rightfully represented by a leader that commanded respect while delivering to the people. This is another example of direct action and public disobedience (even though in this case it was lawful technically) making changes.
Sources
James H. Madison. (2018). "Gone to Another Meeting": Willard B. Ransom and Early Civil Rights Leadership. Indiana Magazine of History, 114(3), 165-201. Retrieved April 16, 2020, from www.jstor.org/stable/10.2979/indimagahist.114.3.01
Thornbrough, Emma Lou. Indiana Blacks in the Twentieth Century. Indiana University Press, 2000.