Indianapolis Public School Headquarters
Introduction
The last spot for the tour is the Indianapolis Public School (IPS) headquarters. IPS set the precedent for how a lot of other Indiana school districts handled desegregation. Using deceitful tactics, IPS managed to avoid segregation of schools. The government only stepped in after a group of African American parents requested that the United States Justice Department file a suit against IPS for unconstitutional segregation. The decision to integrate the schools did not come without resistance; many people, both Blacks and Whites felt the situation was not properly handled by the government or the school board. Even today, the schools experience heavily unbalanced Black and White demographics in the schools, which speaks to the way IPS and the government addressed the situation.
Images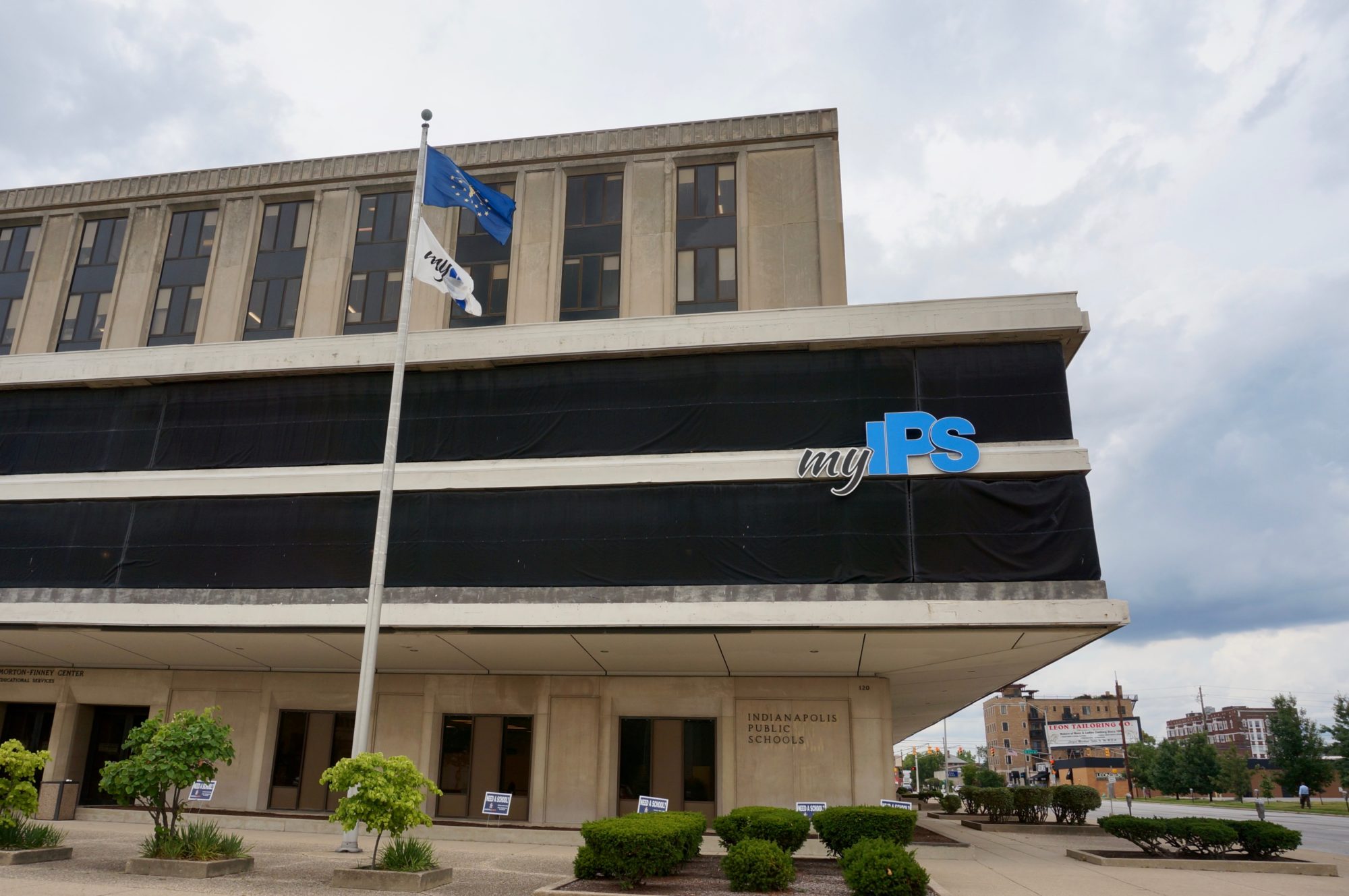 Backstory and Context
In 1971, the IPS system was brought to court and found guilty of practicing de jure segregation (Denne, 2017). One of the reasons that segregation was so prevalent in Indianapolis was due to redlining. The FHA and the HOLC used the National Housing Act to explicitly deny back loans for Black people (Denne, 2017). According to Denne (2017), "These residential patterns made it easy for IPS to uphold segregation in the school system as the School Board would zone different residential areas to feed into different schools." Additionally, the creation of "Unigov," or a unified government of Indianapolis and surrounding Marion County communities enabled segregation to continue. Unigov intentionally left school districts out of the bill (Carazos, 2016). . Landrum Shields, the first Black president of the Indianapolis School Board in 1967, "argued that it was no coincidence that schools were left out of Unigov. The merger happened at a time when the district was facing a lawsuit alleging it intentionally discriminated against Black students" (Cavazos, 2016). The Justice Department found that there was a purposeful pattern of discrimination approved by the IPS School Board. After IPS failed to take the appropriate steps to move forward, the district court asserted jurisdiction over the issue. Judge Samuel Dillin "directed school officials to come up with a plan of reassigning Black and white pupils which would ensure every IPS elementary school had at least 15 percent Black enrollment" ("Desegregation Notebook", 1981). Later, Dillin ordered a one-way busing system for African American children in order to assist in integrating the school system. Naturally, people protested the order, including some outside of the Indiana Statehouse (Denne, 2017).
Sources
Cavazos, Shaina. "Racial Bias and the Crumbling of a City." The Atlantic, Atlantic Media Company, 17 Aug. 2016, www.theatlantic.com/education/archive/2016/08/indianapolis-school-districts/496145/.
Denne, Rebecca. "Inequality Remade: Residential Segregation, Indianapolis Public Schools, and Forced Busing." The Indiana History Blog, Indiana Historical Bureau, 17 Feb. 2017, blog.history.in.gov/tag/forced-busing/.
"Desegregation Notebook." Indianapolis Star, 16 Aug. 1981, pp. 90–98.